Transfer news: Romelu Lukaku's agent says he has spoken to Tottenham about a transfer
Romelu Lukaku's agent says he has spoken to Tottenham chairman Daniel Levy about his client.
By Kristof Terreur
Last Updated: 03/04/14 5:47pm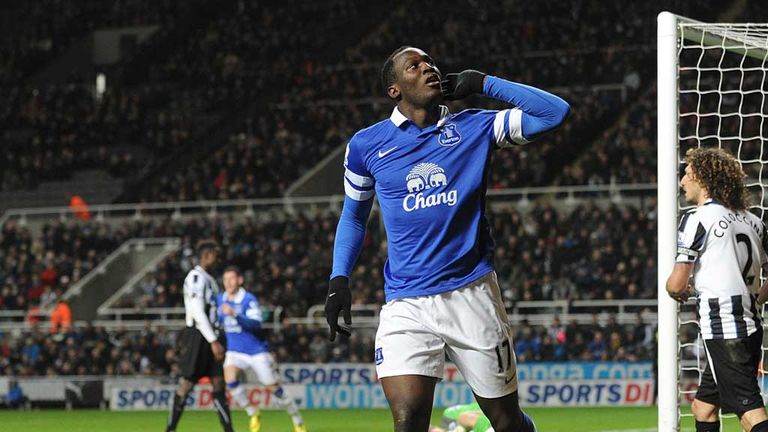 The Belgian striker has scored 13 goals on loan for Everton from Chelsea this season and has been a key player in their bid for a Champions League place.
Lukaku had a similarly profitable loan spell at West Brom last season - scoring 17 times - but Chelsea's willingness to farm him out for another campaign has cast doubt over his future with the Londoners.
His agent Christophe Henrotay has spoken to other teams, including Tottenham, about the player's future.
He told Belgian newspaper Het Nieuwsblad: "I'm looking for a club for Romelu. And yes, I've talked to Daniel Levy once, but that doesn't mean Romelu will definitely join Spurs. That's not a talking point at this moment."
But Henrotay added that, should Chelsea opt to sell Lukaku, their asking price may limit the number of teams that could sign him.
"There aren't 20 teams that can afford to buy Romelu," he said. "He won't go from Everton to, let's say, Swansea.
"There's also a difference between Everton that plays against relegation and an Everton that fights for European football."