Eden Hazard sees his long-term future at Chelsea and says he wants to bring the Champions League trophy back to Stamford Bridge.
Speaking exclusively to Sky Sports in his first English interview, the Belgium star also revealed that he feels his game has improved under Jose Mourinho as he targets being the best player in the world.
Hazard has lit up the Premier League this season, leading to links with Real Madrid as speculation mounts that Zinedine Zidane could take over as manager in the summer.
But the former Lille winger insists he is enjoying life in London and isn't angling after a move.
"Why not?" Hazard - speaking ahead of the Super Sunday showdown between Arsenal and Chelsea - said when asked if saw his long-term future at the Bridge. "I am happy here.
"I play with big players and the most important thing is I want to win trophies and with this club, it is possible."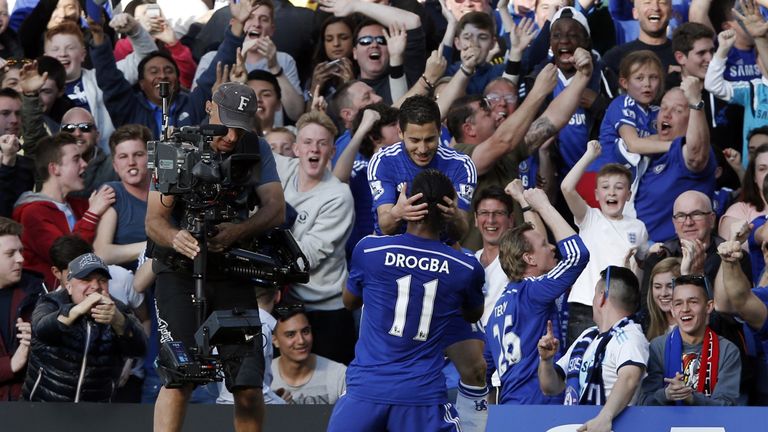 One trophy that Hazard has his eyes on is the Champions League and he says he is determined to play a key role in returning it to the Blues' boardroom.
"Champions League is difficult," he added. "We play against a big team, but one day I hope I can win this trophy as it is the best. All the big players have won the Champions League and I hope I can bring, like Didier [Drogba] did, the Champions League to Stamford Bridge."
Hazard was named in the PFA Premier League team of the year on Sunday and is hotly tipped for the individual award at a ceremony in London.
He insists individual accolades are secondary to collective success but admits he is keen to better Lionel Messi and Cristiano Ronaldo and be crowned the world's best.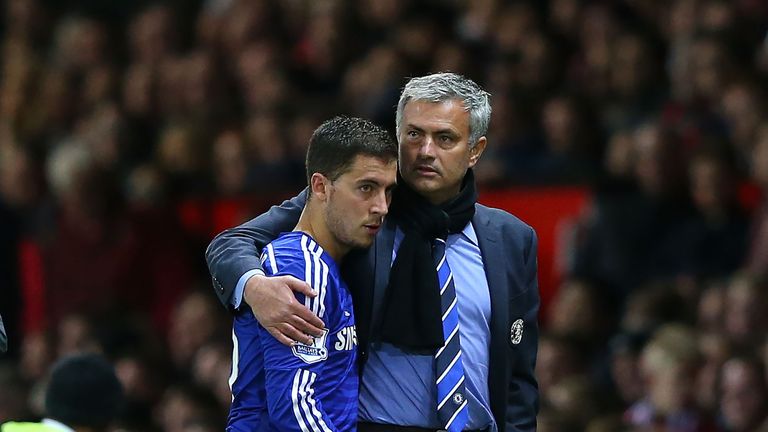 "Messi, Ronaldo they are on another planet, but yeah why not?" he said. "I try to be one of the best, so if I can be why not?
"If I train every day, if I take pleasure every day, why not? I can reach another level.
"(I'm) still young, but at 24 Messi had won two Ballon D'Or awards already. But I am still young and I can improve more."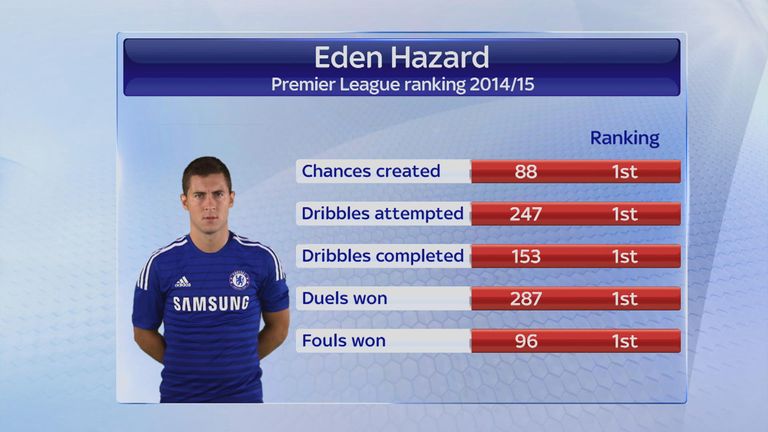 Mourinho returned to Stamford Bridge as manager a year after Hazard's arrival and the Belgian has enjoyed working with the 52-year-old.
"I train well with him, we work well," he revealed. "But the most important thing for me is he let my play, he just asked me to be the best and he doesn't give me pressure. So for the player we are free and this is good.
"Everybody knows I like to have the ball at my feet, but without the ball I try to give everything offensively, defensively. This is my job. But for me, the most important thing is to create something, to score for the team or create an assist."
Watch Eden Hazard and more on Super Sunday from 12.30pm on Sky Sports 1 HD. Arsenal v Chelsea follows Everton v Manchester United (1.30pm kick-off), with build-up from the Emirates at 3.30pm.