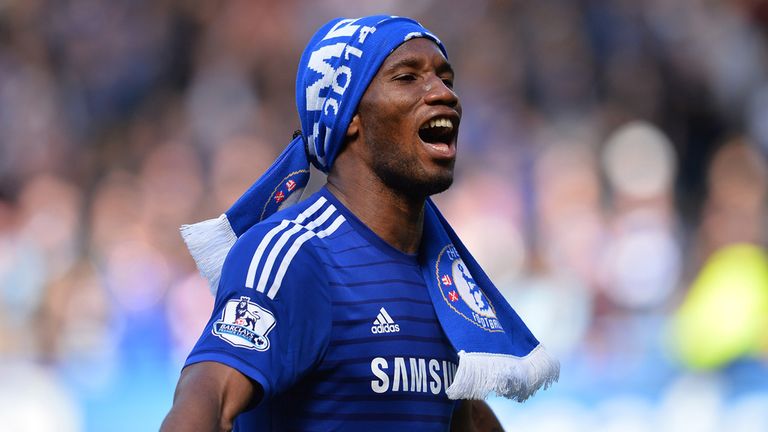 Four-times Premier League title winner Didier Drogba savoured his latest triumph with Chelsea as fans and team-mates celebrated around him at Stamford Bridge.
The talisman of Jose Mourinho's 'first coming' to Stamford Bridge was delighted to celebrate the triumphant reclaiming of the league title after Chelsea's 1-0 victory of Crystal Palace confirmed them as champions.
Comparing this title triumph to his three previous victorious Premier League campaigns Drogba said: "I think I prefer to live with the present and this one is sweet, this one is sweet also.
"With me or without me, Chelsea will always be number one.
"I'm happy that I'm part of this but Chelsea is bigger than me and they will always win."
It was the third time that Drogba has won the Premier League title in a match at Stamford Bridge, something which he savoured: "Third time here and it's an amazing feeling - fantastic - the fans - amazing, you know, they're the best."
Asked about his future from here he would only say: "A good rest, a good celebration...and that's it."