Liverpool may need to buy new striker to replace Daniel Sturridge, says Phil Thompson
Last Updated: 24/10/15 6:52pm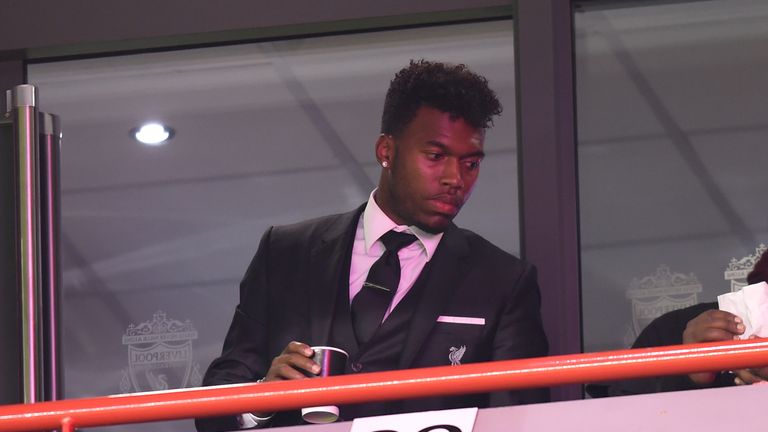 Phil Thompson believes Liverpool may need to buy a new striker if Daniel Sturridge continues to be sidelined by injuries.
Sturridge missed Thursday's Europa League qualifier against Rubin Kazan due to a knee injury, with manager Jurgen Klopp admitting he would be assessed 'day by day' ahead of their Premier League tie against Southampton - live on Sky Sports.
Sturridge is currently suffering from his sixth injury in two seasons, and Thompson believes the Reds may need to consider an "upgrade".
"He is what we need and what's been missing," he said on Soccer Saturday. 
"But if he's not playing, and every week he's missing far more games, then I think there's going to be question marks over him.
"With these owners who work on the moneyball situation, how many minutes you are on the pitch, how much you're getting paid… is somebody out there better? And that's where it comes."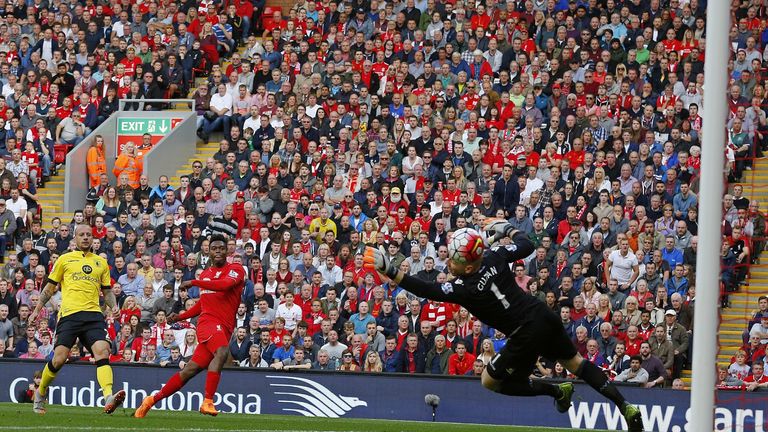 Sturridge has 37 goals in 58 Premier League appearances, including 21 goals in the 2013/14 season. 
But Thompson feels despite his goals, his lack of game-time could force Klopp into finding a replacement.
He said: "If he's nearly ready and got a bit of swelling he's got to play in the game because you can see how much he's missed, but the longer he keeps missing games under Brendan, then if he's missing a lot of game under Jurgen, Dan's going to be thinking 'where do we go?'
"They're going to have to maybe look for an upgrade on Daniel Sturridge come January, or after that, because you cannot keep going like this without having a person of his quality not on the pitch."