Jurgen Klopp happy with Liverpool's 'tough win' over Bordeaux at Anfield
Last Updated: 26/11/15 11:16pm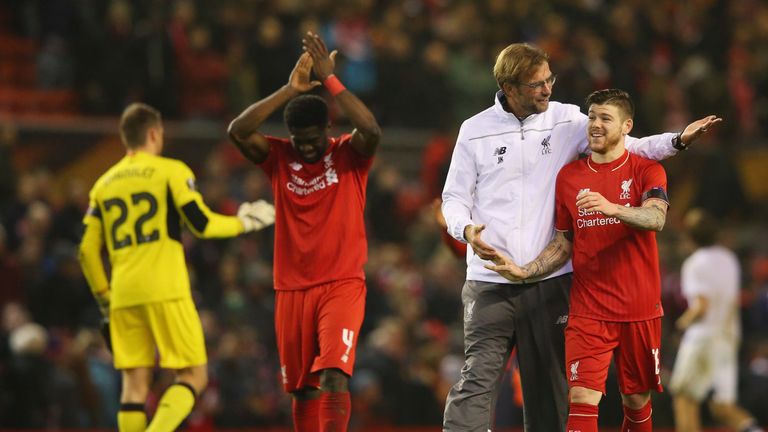 Liverpool manager Jurgen Klopp was pleased to see his side record a 'tough win' as they beat Bordeaux 2-1 at Anfield to qualify from their Europa League group.
A James Milner penalty and a Christian Benteke strike gave the Reds the win after they fell behind just after the half hour to Henri Saivet's free-kick.
Klopp admitted his team found it more difficult as the game wore on but was pleased with the result.
"There were many good things in this performance but, of course, some things were difficult," he said.
"After half-time, Bordeaux had to go a little bit more risky. It was more difficult for us because we lost a bit of control in the game. We couldn't cover the half-spaces in the midfield; we were a little bit too wide on the wings or sometimes too deep.
"You have to be better with the ball because they can do things like this. The first half was OK, the start of the second half was OK and then it got more and more difficult. That's normal.
"With this result, it was a big fight so we're very satisfied. Easy games everybody can win, you have to win the tough games. This was a tough game... a cool night."
The former Borussia Dortmund coach also insisted that he was pleased to be qualified and insisted the media should see it as a good thing too.
"I am very happy to be qualified," Klopp added.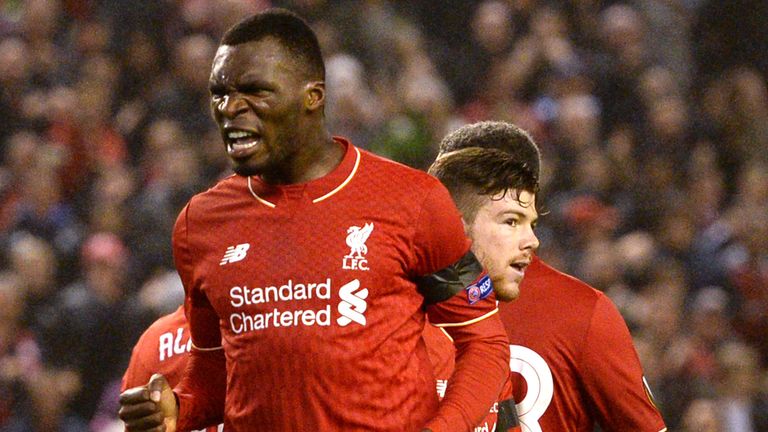 If we win 2-1 or 1-0, I'm not interested. We made a second goal and it was a brilliant goal, so it's fine.
Jurgen Klopp
"As I told you when I came here, when I watched football from the German side I thought maybe the Europa League was not the most fun tournament for English sides.
"When I came here, everybody gave me that feeling - 'wow, the Europa League and you take the best squad to Kazan?! Why do you do that?' - so I am very happy to be qualified.
"The team is very happy to be qualified, the club is very happy to be qualified so you can be happy we are qualified!"
A draw in their final game away at Sion will see Liverpool top the group but Klopp believes the quality of the opposition in the next round is such that heading the group is not of the utmost importance.
"Top of the table is important but not the most important thing as there are only good teams in the next round," he said.
"We'll try everything when we travel to Sion, but that is in two weeks and there are 50 games between now and then! We have to think about Swansea from tomorrow on and that's what we'll do."
The Reds boss also believed that Liverpool should have had a third goal, questioning the decision to rule out another Benteke strike in the second half.
"I can't say anything about the disallowed goal because I saw it only once and to me it looked like a clear goal," he explained. "There was contact between Christian and the defender?"
As for the decision to give an indirect free-kick inside the Liverpool penalty area after Simon Mignolet held on to the ball for too long, Klopp admitted this was a first for him.
"I am long in this business and I have never had a time play after 25 minutes from the team with more ball possession so it is hard to understand," the 48-year-old said.
"We got the penalty, there was contact of course and again it was an open game so we can start new. If we win 2-1 or 1-0, I'm not interested. We made a second goal and it was a brilliant goal, so it's fine."