Jurgen Klopp backs Liverpool defence and keeper Simon Mignolet
By Andy Swales
Last Updated: 19/12/15 7:40pm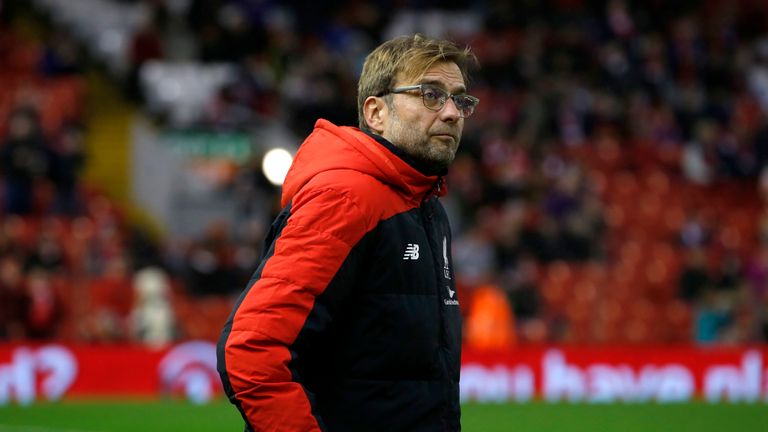 Jurgen Klopp has been quick to defend goalkeeper Simon Mignolet and dismiss any talk of Liverpool's defensive fragilities.
Both goals conceded against West Brom in last week's 2-2 draw have been attributed to mix-ups at the back and Mignolet's form has attracted plenty on criticism in recent weeks.
In the end, the Reds needed a late Divock Origi equaliser to salvage a much-celebrated point at Anfield where Craig Dawson and Jonas Olsson both scored from corners for the visitors.
Having already defended the performances of the Belgian international on one previous occasion, Klopp has once again given the under-fire stopper his full support.
"Simon came out of his goal and wanted to reach the ball and that's how I work," said the Liverpool boss ahead of his team's Super Sunday clash with Watford.
"You can say that if the goalkeeper comes out he has to take the ball, and he didn't. But he came out because I said he should.
"Not in this situation but in general. Because I think as a goalkeeper you have to try to help in the six-yard box as much as you can. That's what he tried and if you try sometimes you miss, that's all.
If it's a foul and it's offside, how can I tell my team to defend it better?
Jurgen Klopp
"The second goal, nobody spoke about things like this after the game because we defend bad set-plays but it was a foul and it was offside.
"Everybody spoke about Jurgen Klopp, Tony Pulis, celebrating with fans, whatever, nobody spoke about this.
"If it's a foul and it's offside, how can I tell my team to defend it better? We have to defend so that nobody can easily make a goal. That's it.
"We cannot be taller but we saw all the situations, we saw that some teams change their formations against us because of our kind of defending."