Daniel Sturridge has played down talk that he is looking for a way out of Liverpool.
The England striker has been linked with a summer move away from Anfield in the media since the end of the transfer window, with a return to London possibly on the cards, but Sturridge says it is nothing more than speculation.
Sturridge, who scored his first goal since December in the 6-0 win at Aston Villa, is looking forward to the rest of the season now his injury troubles are behind him and determined to ignore stories linking him with the likes of Arsenal and West Ham.
The 26-year-old was also reported not to want to play for the club any more, along with suggestions that he was being held back by his religious beliefs, something he strongly dismissed.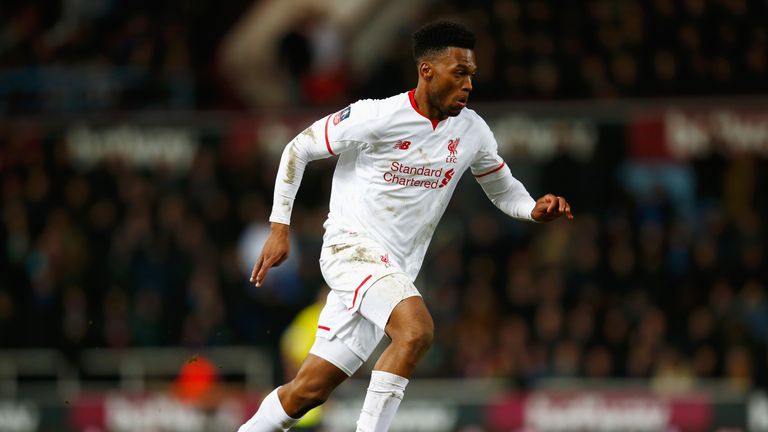 "I am looking forward to the future at Liverpool. I am happy here," Sturridge said at a press conference before Liverpool's Europa League clash with Augsburg,
"I've always had my family, friends and Liverpool with me. I am happy to be playing and that's all that matters. I think it's important to worry about the present. It's been a difficult time being injured but it is part of football and now I'm looking forward to the future, of course with Liverpool.
"There's not much to worry or stress about. I'm happy here. I don't listen to social media.
"To say a player doesn't want to play is the biggest disrespect you can say to any footballer. Nobody knows how much it means to me to play football. I will continue to do my best and focus on playing for Liverpool.
"I think it is astonishing, disappointing - whoever is saying it - but that's football and people are entitled to their opinions. I would probably say a lot of the things people say about me aren't true."
Manager Jurgen Klopp is glad to have a fully-committed Sturridge in his squad and hopes all the talk about a possible move away can now be forgotten.
He added: "[Daniel] is a really good footballer and now he is able to play which is what we want to see all the time.
"A few things are clearer now - his future. You can stop thinking about this."