Liverpool boss Jurgen Klopp 'not dreaming' of an eighth-placed Premier League finish
By Richard Morgan
Last Updated: 15/05/16 8:45pm
Liverpool's eighth-placed Premier League finish following their 1-1 draw at West Bromwich Albion on Sunday was not Jurgen Klopp's "dream" end-of-season position.
The point at the Hawthorns meant the Reds - who made 11 changes from the side that drew 1-1 at home to Chelsea in midweek - missed out on qualifying for next season's Europa League.
However, Klopp's side can still progress to the Champions League group stages by beating Sevilla in Wednesday's Europa League final in Basel.
Either way, the German was disappointed to finish in Liverpool's lowest league place since 2012.
It was dropped points earlier in the season, though, rather than on the final day in the west Midlands that ultimately cost the Merseysiders a place in Europe's premier club competition according to Liverpool's manager.
"It is not my dream position to be honest, but it is what it is," he said. "We have 60 points and everybody knows about the games where we lost points in. So it was not today, it was in other games.
"We are not the biggest distance to European football to be honest, there were a few moments in the season where we could have thought the gap was too big for us. But we were always in the race, but the number of games was not too easy for the boys.
"We know we have another chance on Wednesday and we will try everything to try and take this chance. Ad if not, then we have to use the extra time next season when teams play European football, and that is how it is.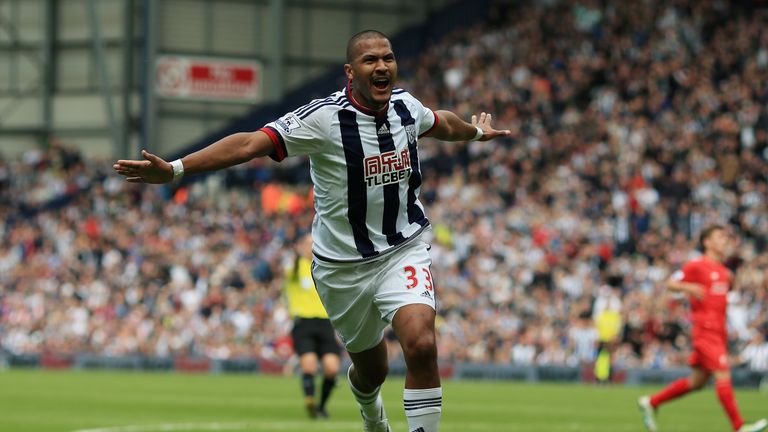 "So it is nothing to moan about, it is our situation, we are responsible for the good things and the bad things. But I think that with the opportunity on Wednesday, everything is OK at this moment, but we have to play our best and hopefully we can do that."
Klopp was delighted, however, with how his makeshift side performed at the Hawthorns, especially given how little time they had had to train together leading up to the match.
"It was quite difficult for the team today because everybody knows about the quality of West Brom, especially on set pieces, and if you do not want set pieces then you have to keep the ball," he said.
"But we did, we played football and let them run without really training with this team, we did two sessions, so it was really good.
"It is really difficult for young players, especially when you have all the time possession, to keep your concentration at the highest level.
"We had a few moments when we lost concentration with maybe not the best passes, but we struck back through a wonderful goal from Jordan Ibe and I think the point was more than deserved for us today."
In particular, Klopp was pleased that captain Jordan Henderson and forward Danny Ings both had second-half run-outs after returning from injury, the latter making his first appearance since mid-October.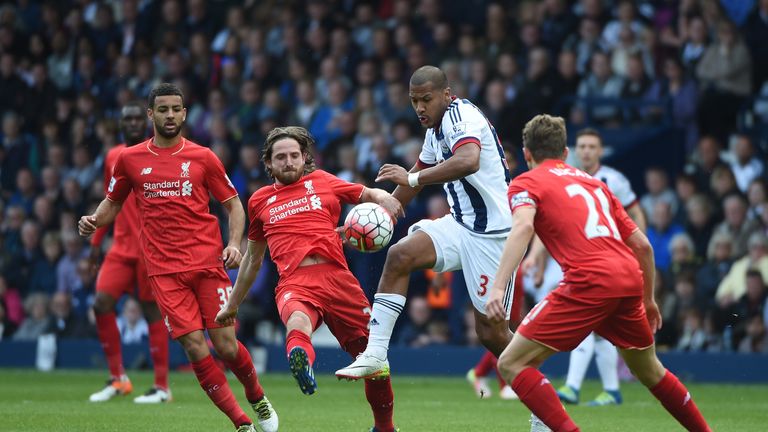 But Klopp refused to confirm whether Henderson would now start against Sevilla in midweek having missed the last five weeks with a knee problem.
"I do not know at the moment," he said. "Hopefully nothing happens with the other players and we have to make decisions for sure.
"It is very good that he is back - for him it is, but us too and so we will see what happens on Wednesday. He is back, which is good, and no problems and the same for Danny Ings after his long break.
"He has no chance of being in the team for Wednesday, but I think he is the happiest person in the stadium at present because after this long time, playing Premier League football was nice to watch and yes, everything OK."
Meanwhile, Klopp said his squad were now focussing on Wednesday's showdown with the Andalusians.
"They are all excited and I am satisfied with the way they pushed it away and this squad today was only about West Brom, which was really good and so I am happy about this," he said.
"And now we go on the bus and drive home and hopefully meet the other players in the squad in training tomorrow and prepare for the game."