Sky Sports pundit Graeme Souness believes Liverpool will beat Sevilla "with a bit of style" in the Europa League final in Basel on Wednesday.
Unai Emery's Sevilla are going for an historic third straight Europa League title, but Liverpool have beaten Manchester United, Borussia Dortmund and Villarreal en-route to the final and Souness told Sky Sports News HQ he thinks the Premier League side will have too much for their Spanish opponents.
"I fancy Liverpool big time," Souness said. "They've got the bit between their teeth.
"I think they will win it and they will win it with a bit of style - they'll have too much for Sevilla. I know they have done well in this competition, but in Spain you've got three big teams and beyond that you've got a lot of averageness.
"I just think Liverpool will have far too much for them on the night. They will go into the game with their tails up and full of confidence. While you would expect me to back Liverpool, I do try to step back from the association I have with the football club and - without being biased - I think there is only one winner."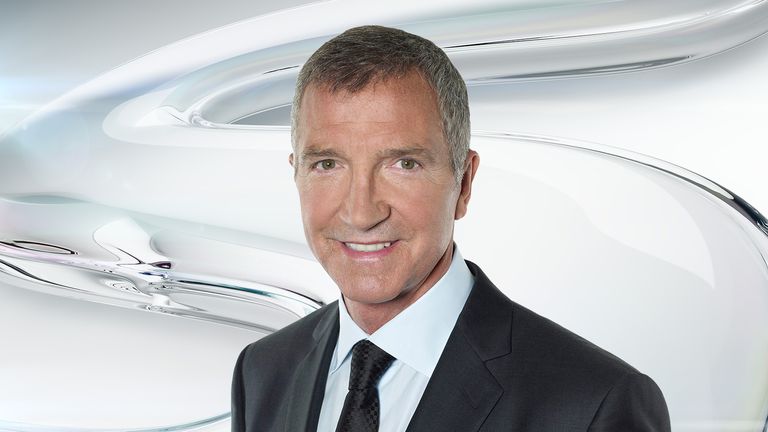 I think they will win it and they will win it with a bit of style - they'll have too much for Sevilla.
Liverpool may have only finished in eighth place in the Premier League, but Souness believes Jurgen Klopp's arrival at Anfield has made a big impact - transforming the atmosphere around the club to inspire the run to Wednesday's final.
"He's got everyone excited, everyone believing that the future is bright," Souness said, before adding that he expects the Liverpool manager to stick with similar tactics to those which got the club to this stage.
"If you come up with a formula where you can turf out the favourites Dortmund and turf out Villarreal, then it will be more of the same. I think they'll go for it, they've got some very good players, Liverpool. I think they'll have way too much for this team."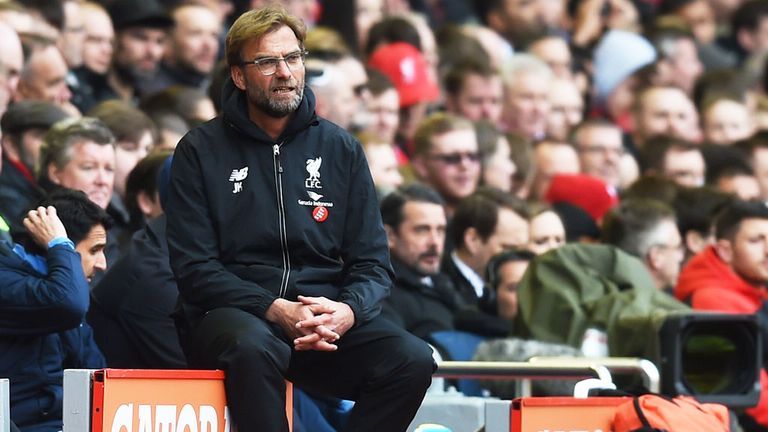 Fellow Sky Sports pundit Jamie Carragher agrees that Klopp will stick with the tactical formula that helped Liverpool reach the final.
"It will be the team from the semi-final," Carragher said. "You could see that on Sunday from the team against West Brom - 11 changes - so the team picks itself."
But the former Liverpool centre-back is less confident that Liverpool will breeze past Sevilla on the night.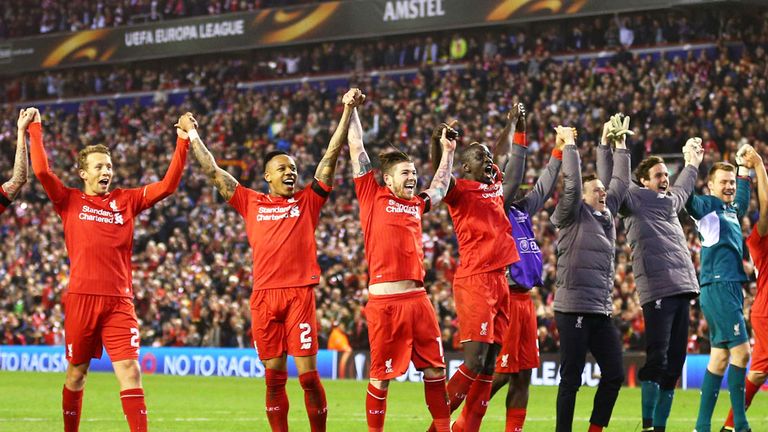 "I think it's going to be a tough game," Carragher said. "It's going to be a tougher proposition than Villarreal, even though Villarreal are further up the table in La Liga.
"Sevilla have got huge experience in this competition, the players have been here before, they're used to playing in finals and winning trophies. But I think if Liverpool can take that performance against Villarreal into the final then I think they can just about do it."
One of Klopp's biggest dilemmas will be deciding which of his centre-forwards should start the game in Basel. Divock Origi was sensational up top in both legs against Borussia Dortmund and was named Liverpool's Player of the Month for April, but has only just returned to training after an ankle injury.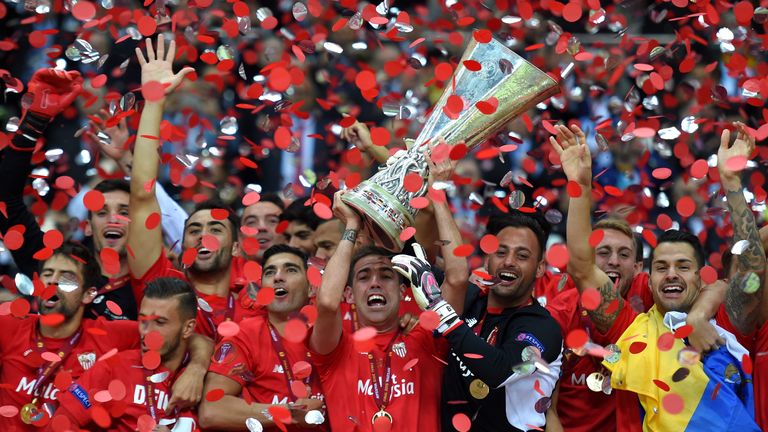 Christian Benteke has also impressed in the last few weeks of the season, but Souness believes Daniel Sturridge is the pick of the bunch.
"I think Sturridge has as much ability as any striker out there in British football right now," Souness said. "I was going to say 'in the world', but the boys at Barcelona and Real Madrid are a wee bit different.
"Sturridge's pure technical ability is up there with the very best. His problem is he just can't keep himself fit. He has to solve that because he's an exceptionally talented boy."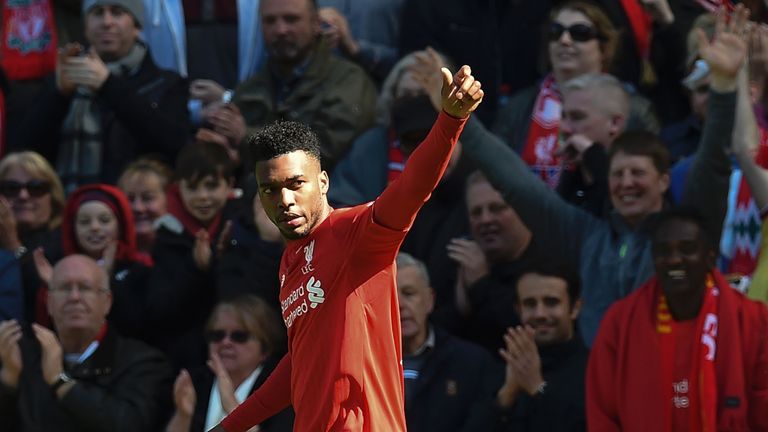 I think Sturridge has as much ability as any striker out there in British football right now. He's an exceptionally talented boy
Win on Wednesday and Liverpool will qualify for next season's Champions League, making it five English teams in Europe's elite competition next season. But Carragher told Sky Sports News HQ that winning a trophy will be more important for the players.
"The whole thing about winning on Wednesday is it gets you in the Champions League as well," Carragher said. "That's a whole different proposition, money-wise, prestige-wise, attracting players-wise. It's huge.
"But the biggest thing for those players, the manager, is to win a trophy. Forget what comes next season and European football, if you get your hands on trophies and medals hopefully that can be the start of something big under Jurgen Klopp."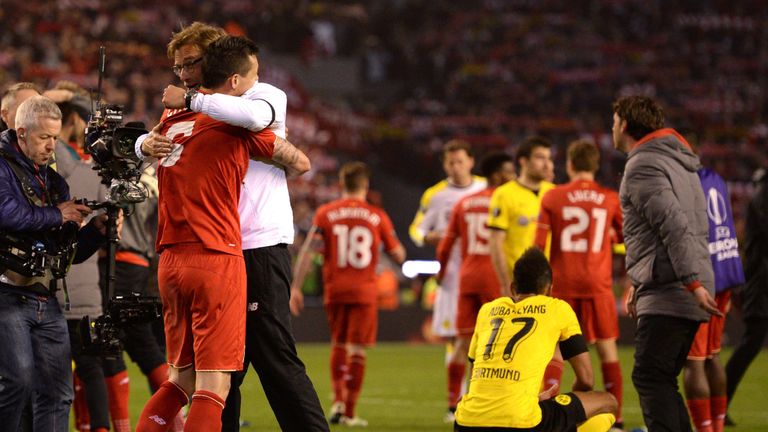 However, Souness believes that Champions League qualification is the biggest prize for Klopp's side.
"You win and there's competition - the budget's different, the players that you can attract are very different," Souness said. "So he'll have one eye on one group of players I imagine and an eye on another group, because your budget becomes very different if you're in the Champions League.
"It really is a priority for them to be back in the Champions League because for the club to grow you've got to be in there on a regular basis. Football at the highest level is all geared around the big boys being in the Champions League."