Liverpool's Marko Grujic taken to hospital after collision with Chelsea's Bertrand Traore
Last Updated: 28/07/16 9:38am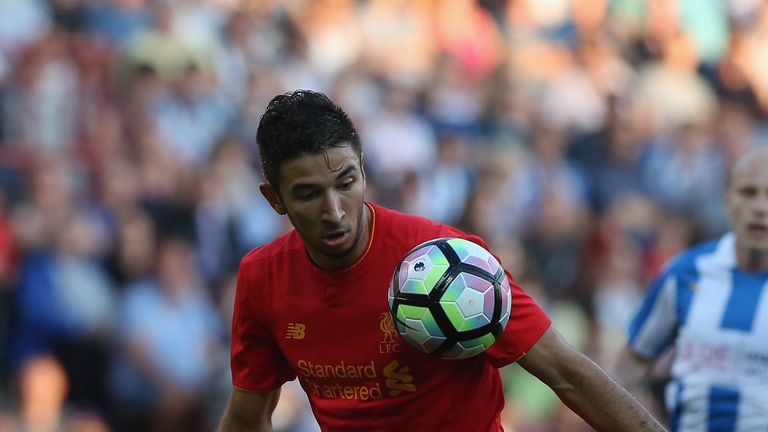 Liverpool midfielder Marko Grujic has been taken to hospital with suspected concussion after a clash of heads in the Reds' 1-0 defeat to Chelsea.
The young Serb, who joined from Red Star Belgrade in January but has only linked up with the squad this summer, collided with Chelsea's Bertrand Traore towards the end of the first half of the International Champions Cup clash in California.
Grujic was substituted at half-time before being sent for checks following the aerial challenge.
Klopp told his post-match press conference: "The biggest problem for me in this moment is that Marko Grujic is in hospital, because he can't remember anything. That's not too cool.
"Hopefully it's not too serious but of course a young boy in this situation is not too cool. Injuries after games like this in pre-season is the biggest problem obviously."
Klopp played down a lunge on Ragnar Klavan that saw Blues midfielder Cesc Fabregas sent off and delivered a positive prognosis on fellow defender Joel Matip, who missed the pre-season fixture with an ankle problem.
"I expect him to start the season," Klopp said of Matip. "But for this, he has to train a little bit more. The first two-and-a-half weeks were really good, he became better and better and then he was out.
"Now I think it is a week or more he has been out. He was in a training group today and hopefully he can be back in team training as soon as possible. The season start at this moment is not in doubt."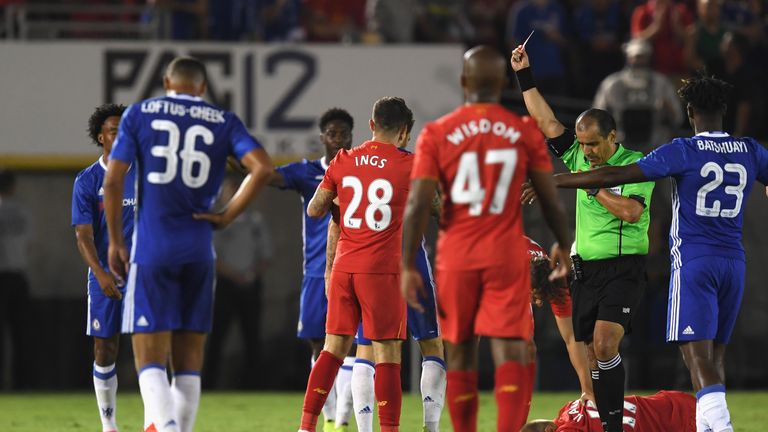 Revealing Fabregas had apologised for his challenge on Klavan, the German boss added: "[Fabregas] was in the dressing room and said sorry.
"He came too late in the challenge of course and sometimes in life, if you are too late then you get a red card - especially in football - and that's how it was."