Jurgen Klopp's Liverpool: Why do they struggle against weaker sides?
Last Updated: 12/03/17 3:26pm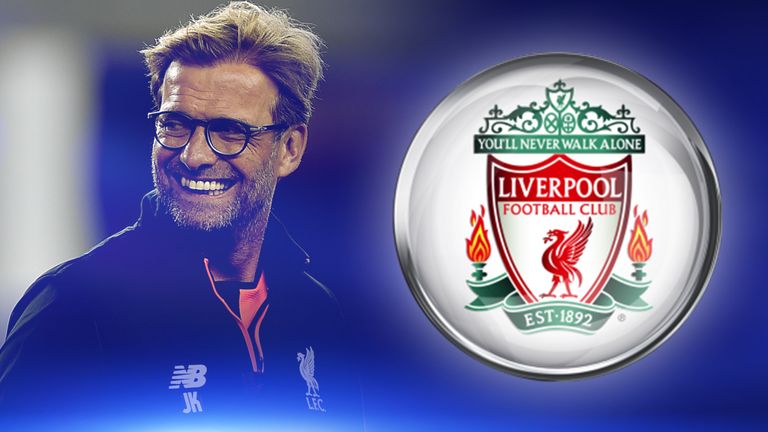 Why are Liverpool able to beat the Premier League's best but struggle against the rest? Adam Bate looks at Jurgen Klopp's biggest problem...
Few were surprised to see Liverpool see off Arsenal on Saturday. While the Gunners struggle to produce their best form against top-six rivals, Jurgen Klopp's men have made a habit of delivering their most impressive performances on such occasions.
Indeed, Liverpool's last three Premier League wins have come against Manchester City, Tottenham and Arsenal. So far this season their record against teams in the top half of the table reads eight wins, five draws and not a single defeat.
The problems, of course, have come against the teams nearer the bottom. Liverpool have lost to Swansea, Hull and Leicester since the turn of the year. They were held at home to Plymouth in the FA Cup before being eliminated at Anfield by Wolves.
It says much for the state of affairs that fans are worried by the weekend visit of Burnley, a team yet to win a single away game this season, because it is precisely the sort of contest that Liverpool have found so awkward.
Sean Dyche's side beat Liverpool 2-0 at Turf Moor in August. Speaking to captain Jordan Henderson soon afterwards, he seemed bewildered by the result. And yet, it has since become a trend. It's an issue that Klopp needs to address. So why is it happening?
Not a new problem
Perhaps the first thing to acknowledge is that this is hardly a new phenomenon for Liverpool. In Brendan Rodgers' final full season in charge, the Reds were the only Premier League to have a better record against the top eight teams than they did against the rest.
For Klopp, this unusual occurrence dates back even further. In the two seasons that his Borussia Dortmund side won the Bundesliga title, six of their eight defeats in that period came against teams that would go on to finish the campaign in the bottom half of the table.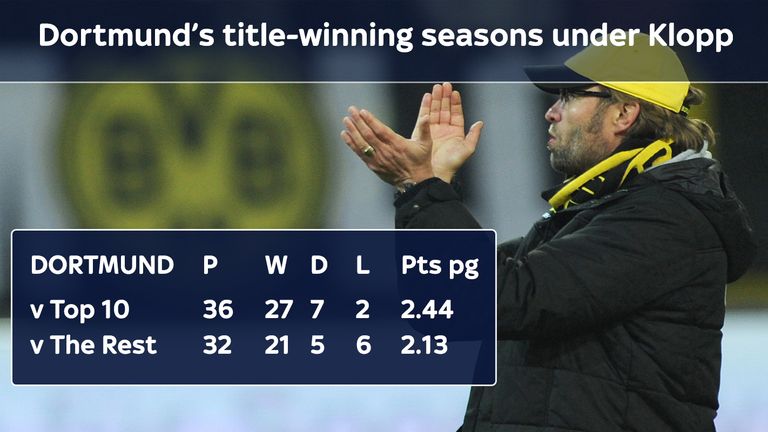 In his fraught final year, a season that began with a win over Bayern Munich in the Super Cup, included victories over Arsenal and in the derby against Schalke, before ending with a cup final, Dortmund were bottom as late as February, beaten by six of the bottom nine.
Klopp's style of play
Put Liverpool and Klopp together and the situation has been exacerbated. It seems to be a matter of style. The team's high-tempo pressing game and counter-punching tactics appear ideally suited to punishing teams who like to pass the ball around and allow space in behind.
This reactive style is not so effective against teams who defend deep to deny Liverpool the room in which to run into and seek to beat the press by going longer with their passes. The packed defence poses a problem that Klopp's Liverpool are struggling to solve.
Liverpool losses
Burnley 2-0 Liverpool
Bournemouth 4-3 Liverpool
Liverpool 2-3 Swansea
Hull 2-0 Liverpool
Leicester 3-1 Liverpool
Burnley had only 19.6 per cent of the ball in their 2-0 win, but were set up to absorb pressure. Breaking down that sort of back line requires penetrative passing from deep, a target in the box and defenders who can cope with the counter. Liverpool lack all three.
Klopp is well familiar with this story but some of his public pronouncements suggest an unwillingness to tackle the problem head on. After the 3-1 defeat to Leicester, he said: "We ran 121 kilometres in this game but put in a really bad performance."
He added: "I can't ignore the game versus Tottenham which was pretty much the same team." But the reference to the earlier 2-0 win over Spurs is hardly instructive. Different opposition surely require different tactics. The consensus is that Klopp played into Leicester's hands.
To put it another way, covering kilometres was always going to be less important than the issue of leaving Lucas Leiva one-on-one against Jamie Vardy with 40 yards of open field for the striker to run into. At times, Liverpool have paid the price for a makeshift defence.
Their susceptibility at the back encourages weaker sides to sit back, dig in and wait for the sort of chance that fell to Oumar Niasse against Hull. Against Liverpool it will always come. Middlesbrough find themselves in the relegation zone despite having conceded fewer goals.
Personnel problems
Klopp can count himself unfortunate that he has not been able to call upon the pairing of Joel Matip and Dejan Lovren more regularly. Liverpool have conceded only 10 goals in 12 games in all competitions with both men starting and are undefeated in the Premier League.
It also seems no coincidence that some of the most insipid efforts came in Sadio Mane's absence. He was injured at Burnley and missed much of Liverpool's winless January on international duty. In the 4-3 loss at Bournemouth he was replaced with Liverpool two up.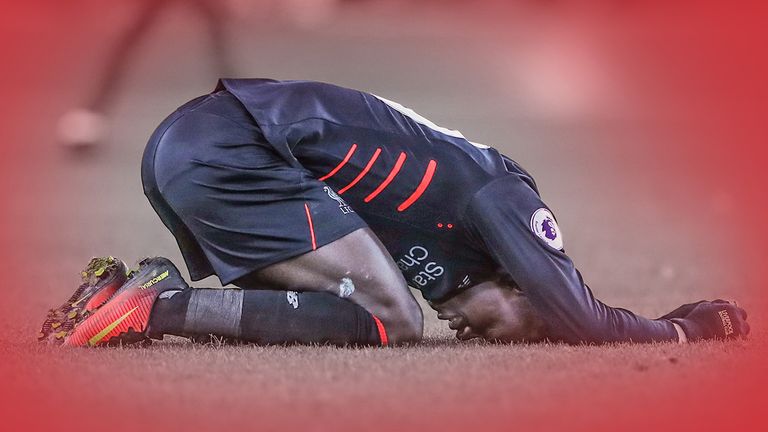 Mane is the team's top scorer with 12 but Liverpool need more than that. Whether it is Diego Costa, Sergio Aguero, Harry Kane or Zlatan Ibrahimovic, most of their rivals boast a player who can make the difference even when space in behind is denied them.
Klopp's Dortmund were not the same side without Robert Lewandowski - a mobile target-man who can get the cheap goals that fluid football cannot always deliver. A striker must be a priority and Klopp will surely look to add in the summer.
Solutions available?
But some solutions are at his disposal sooner. Former Liverpool defender and Sky Sports pundit Jamie Carragher has led calls for Emre Can not to play alongside Henderson, especially against weaker sides, because it needlessly slows down the circulation of the ball.
Three of the four times that Liverpool have failed to score in the Premier League this season have come with the two of them there, despite the duo starting only 11 of the 26 games. Liverpool have failed to win any of the five games that they have started together in 2017.
Perhaps that hints at this idea once more of Klopp refusing to tweak his approach when the situation demands it. "I don't think it is attitude," he said after the Hull defeat but did admit that the "mood" had not been right from the outset.
Motivation is an obvious criticism but it does not explain failing to score in three hours of a cup semi-final against Southampton. This is a side that wants to win but sometimes does not seem to have the tools for that particular job. Klopp knows it must change.
"We have the record we have against these teams and the record against the other teams," he said recently. "I know the boys, they don't show any difference during the week, but we have to show an answer, not give an answer." Nothing less than victory over Burnley will do.