Jurgen Klopp revealed Philippe Coutinho lost three kilograms in three days with illness before his man-of-the-match performance in Liverpool's 2-1 win at Stoke.
The Brazilian came on at half-time alongside compatriot Roberto Firmino, and both scored in the space of three minutes in the second half after Jon Walters' first-half opener for Stoke.
Klopp, who had said in midweek that Coutinho would not even travel with the Liverpool team to Stoke, praised the Brazilians, who replaced youngsters Ben Woodburn and Trent Alexander-Arnold at the break.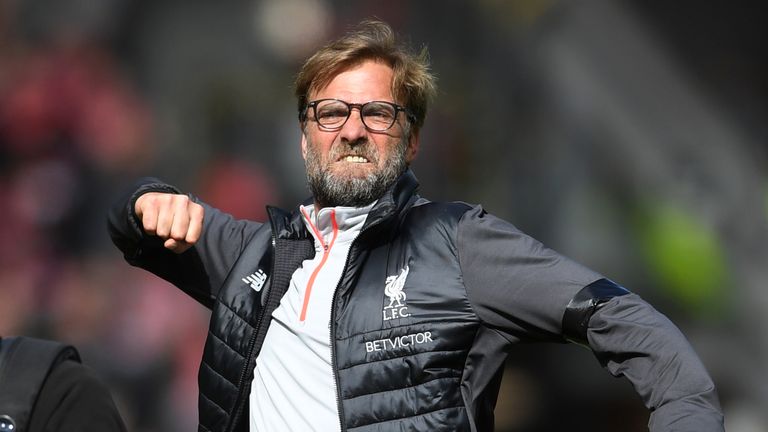 Asked if the initial plan was to introduce Coutinho and Firmino later in the game than half-time, Klopp told Sky Sports: "That was the plan really, but of course you never know, Coutinho lost three kilograms in three days, maybe a few people would love to have this but it's not good for a professional football player!
"Firmino after the last game had a bit of a groin problem and was a bit tired, maybe he could have started but we had to leave him out of training for three days, so it was his first session today!
"It was difficult to decide, but finally everything went well so I'm happy."
Klopp wasn't happy with the first-half performance from his players, but was delighted with the win given the situation with his squad and the quality of opposition.
"First half wasn't very good, it was very difficult. It wasn't a great football game for both sides.
"We knew we had problems today, but it's not about moaning about the problems, you have to take the situation as it is. Of course people say why don't we use the two Brazilians from the start, but you can see even last 15 minutes we had low battery.
"We made the two changes, it hit the young two lads, it was not about them. From this point of view it was hard, hard work. I'm really, really happy, it's such a difficult place to play football against a strong side.
"That second half we did really well, we were cool, played football finally, and created chances, but of course we needed Simon. That's the goalkeeper's job, I'm really happy for him, I have no idea how he saved the second chance, and the first one from Adam was a really good one."
Liverpool are third, now nine points above fifth-place Arsenal, who have three games in hand, and Klopp says the Gunners are more than capable of catching them.
Asked if the nine-point gap was big enough, Klopp insisted: "Unfortunately not because I think they are three games behind.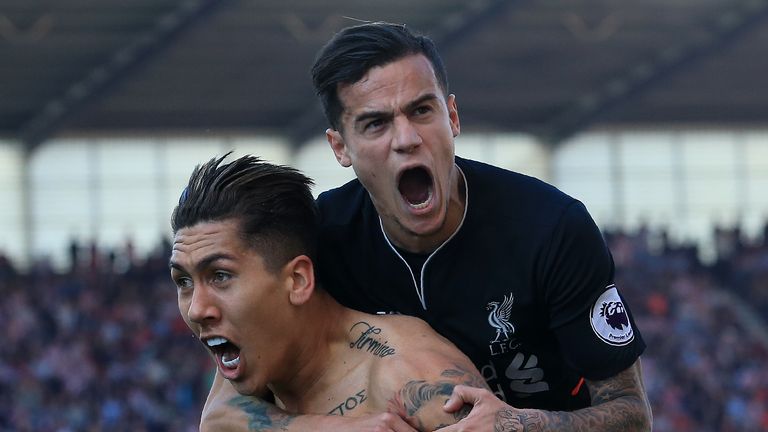 "Arsenal are a good side and they can win three games in a row, no problem, but we don't think like this, we only think about our situation.
"We try to sort all the things we can, try to play as good as we can, and 63 today is a wonderful number, it's fantastic. The boys did really good."
Sky customers can now upgrade to Sky Sports and get 12 months for just £18 per month. Upgrade now!