Jurgen Klopp laughs off criticism of Liverpool defence after Crystal Palace win
By Rory O'Callaghan
Last Updated: 20/08/17 11:44am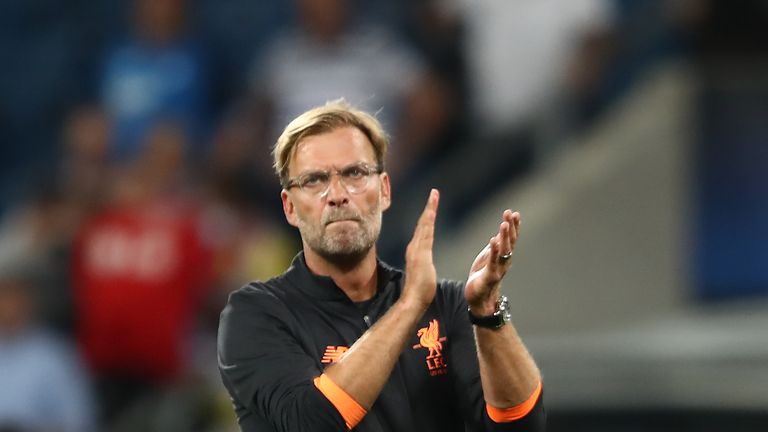 Liverpool boss Jurgen Klopp has hit back at the recent criticism of his defence after seeing his side edge past Crystal Palace in the Premier League.
Sadio Mane scored the only goal of the game at Anfield as the Reds registered their first league win and clean sheet of the new campaign.
Liverpool's defence was heavily criticised after their opening-day draw at Watford and Klopp was quick to defend his players after the win on Saturday.
Klopp said: "Yes, we were not 100 per cent happy, but it's not a general problem. We have to work on it. If you want to start like this, then we defended outstandingly good today.
"I think last week against Huddersfield, Crystal Palace started really football-playing and then Huddersfield were 2-0 up. Then they became a little more direct and using Christian Benteke. I think we really defended this outstandingly good.
"[Ragnar] Klavan and [Joel] Matip did really well in the protection. Joe [Gomez] and Robbo [Andrew Robertson] were really good. You cannot defend it differently, to be honest.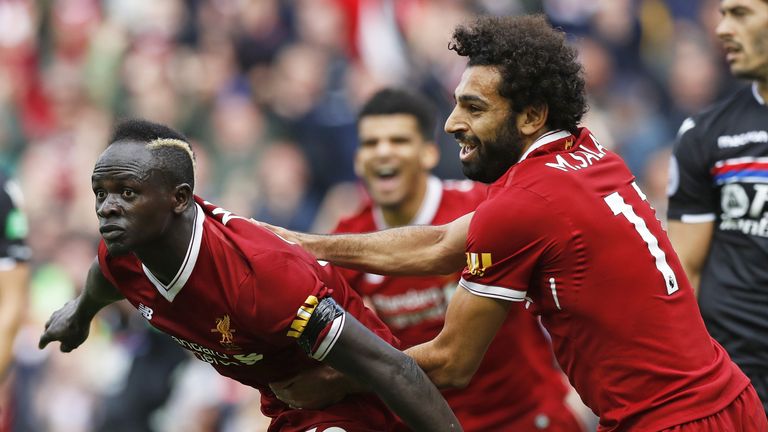 "One problem we had at Watford was we were too early too deep. If you know the other team plays long balls, you have to stay as high as possible as long as possible to create the space for your goalkeeper and use offside."
New signing Andrew Robertson made his debut for the home side following his £10m move from Hull, replacing Spanish full-back Alberto Moreno in the starting line-up, and Klopp was happy with the Scotland international's first outing for the Reds.
"Everybody can now see how good Robbo -- with a few more sessions -- can be, especially in offensive situations. His crosses are a real threat," Klopp said.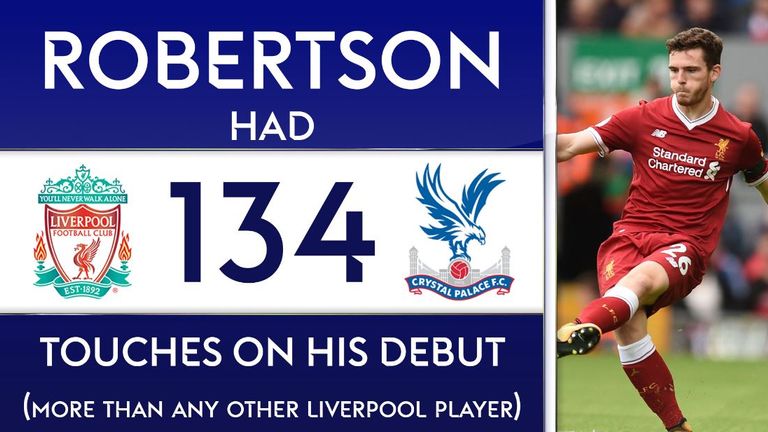 "When we think a little bit about how we would feel playing our first game at Anfield, you cannot be full of joy because there's a lot of pressure on yourself. He did really well."
Liverpool can now look forward to their Champions League play-off second-leg against Hoffenheim on Wednesday night.
The Reds lead the tie 2-1 after winning away in Germany last week.