Steven Gerrard was full of praise when asked about Tottenham and England striker Harry Kane but admitted he would prefer it if he played for Liverpool.
Kane scored 13 goals for club and country in September following a typically barren August.
He will look to help guide England across the line as they attempt to secure World Cup qualification when they face Slovenia on Thursday, with Gareth Southgate's side knowing victory at Wembley will secure their place at the finals in Russia next year.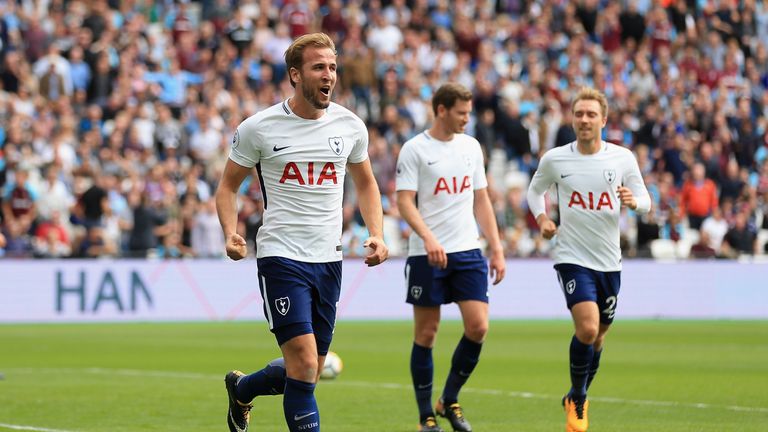 "He is the in-form player in world football, in terms of goals scored and how he is playing," Gerrard told Sky Sports News.
"I love the player and I love the character. I watch his interviews a lot and I have also met him on a couple of occasions.
"I think he is a perfect role model and an ambassador for the game. I love the way he goes about his work.


"I've also spoken to people who know him better than myself and I've heard he is obsessed and relentless on the training ground. I am sure he is getting the rewards now for all that hard work.
"I am glad he is English, I wish he was a Red!
"I am really happy for him with the form he is in and I am really enjoying watching him at the moment."
See if Harry Kane can continue his outstanding goalscoring run at Wembley on Thursday. Watch highlights of England v Slovenia - coverage begins on Sky Sports Football at 10pm.