Football Expert & Columnist
Jamie Carragher discusses the goals value of Mohamed Salah on Monday Night Football
Last Updated: 21/11/17 6:44pm
Jamie Carragher says Mohamed Salah can score 25 goals for Liverpool this season, even though he doesn't play in the centre-forward position.
The Egypt international scored twice against Southampton on Saturday to take his tally to 14 in all competitions since signing from Roma for £34million last summer.
And former Liverpool defender Carragher said Salah, who plays on the right, should be classed as a "top goalscorer" and will take the pressure off Liverpool's more traditional forward Roberto Firmino this season
He told Monday Night Football: "You think of the great goalscoring wingers and if he is here for three or four years he's on the verge of eclipsing them all.
"Robert Pires, Freddie Ljungberg and Ryan Giggs at times for Manchester United were wide players who made those runs that Salah is making across defenders, running in behind.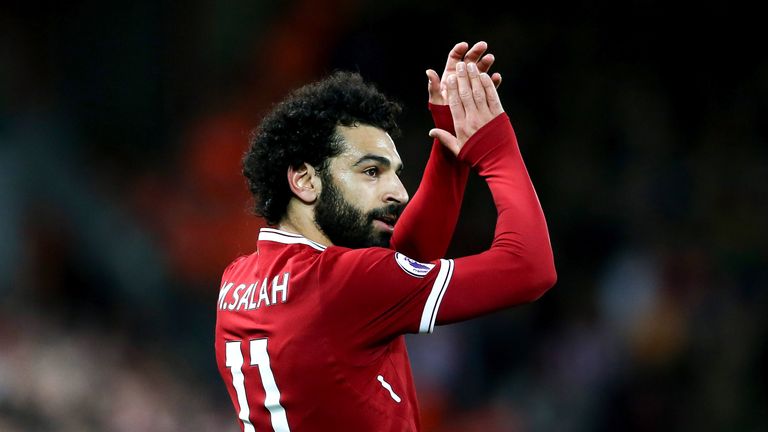 "People questioned Liverpool last season that they didn't have a goalscorer and you always imagine your goalscorer as your number nine; Harry Kane for Spurs or Romelu Lukakau or Alvaro Morata at top clubs as a centre-forward who gets a lot of goals.
"Liverpool have got Firmino, but if Salah is getting the goals it doesn't matter where he's playing. If he is going to get 25 goals this season - which he looks on course to get - it's not a problem what position you get them in.
"Firmino will probably get or 10 or 12, which is a good return for a wide player. If you flip them around position-wise it's not a problem.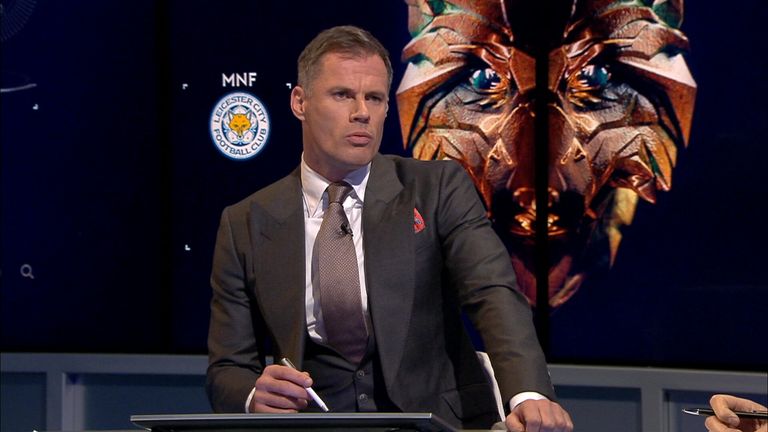 "Salah will take a little bit of pressure off Firmino in terms of that accusation that he doesn't get enough goals."
Jamie Carragher
"Salah will take a little bit of pressure off Firmino in terms of that accusation that he doesn't get enough goals.
"They've really got a top goalscorer now."
Former Liverpool forward Craig Bellamy was also on Monday Night Football and said Salah's statistics prove he is a consistent goalscorer.
And he insists he was a very important signing by Jurgen Klopp.
Bellamy said: "With Sadio Mane going away to the Africa Cup of Nations or being injured, it was important that they got Salah in or a player like that because he will get goals.
"If you look at his record last year for Roma, he scored 19 goals and the season before that he got 15.
"He gets goals and he's been a brilliant signing for Liverpool this season."