Joel Matip to miss Liverpool's Champions League clash with Spartak Moscow
Defender also likely to miss Merseyside derby against Everton
Last Updated: 04/12/17 11:33am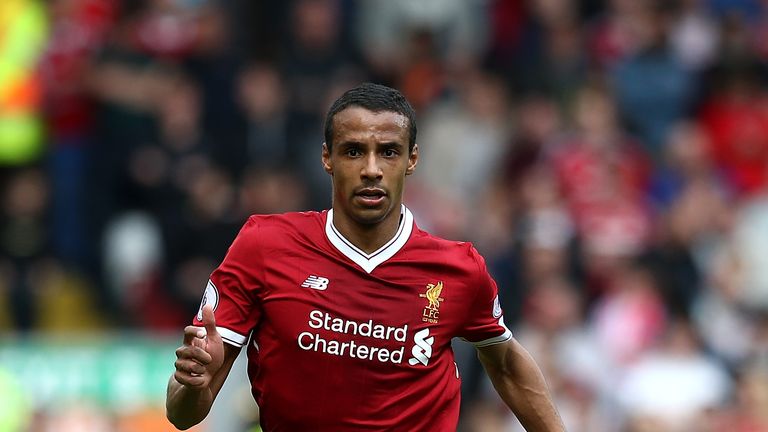 Jurgen Klopp has ruled Joel Matip out of Liverpool's Champions League clash at home to Spartak Moscow on Wednesday, but has rejected suggestions he could miss a month with a thigh injury.
The Cameroon international missed Saturday's 5-1 victory over Brighton and Hove Albion and appears unlikely to be fit in time for Sunday's Merseyside derby against Everton, which is live on Sky Sports.
But Klopp is hopeful the 26-year-old will be back before the busy festive period begins later this month.
"He has hurt his muscle. I don't know how long exactly he'll be out, but he's definitely not playing Wednesday," he said.
"A month? No, I don't think so. But as always, it's possible. We have to wait.
"But it's possible that it will be shorter. We will see."
Joe Gomez was also absent against Brighton, while Ragnar Klavan was fit enough only to sit on the bench after struggling with illness earlier in the week.
That forced Klopp to field a makeshift back three made up of midfielders Emre Can and Georginio Wijnaldum playing either side of Dejan Lovren.
Klopp admits the pair had little time to prepare for their sudden switch into defence but was pleased with how they coped.
"Emre needs to do that, like Gini can do that. They have to do it, we don't have anybody else," Klopp said.
"I enjoyed it. It was like 'wow, interesting'. We had 20 minutes in training and then we spoke for a little bit in the team meeting before the game again about it.
"But it's not long. It was clear it wouldn't be perfect, but the boys were ready to cope with the difficulties of the new system.
"They did really well."