Pepijn Lijnders leaves Liverpool role to manage NEC Nijmegen
By James Dale
Last Updated: 02/01/18 9:05am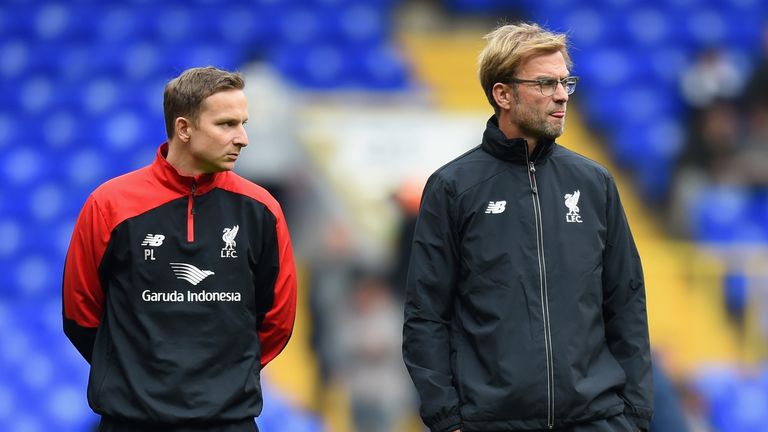 Liverpool have confirmed Pepijn Lijnders is leaving the club to take charge of NEC Nijmegen.
Lijnders had worked his way up to a position as Liverpool's first-team development coach and a key member of Jurgen Klopp's backroom staff, having initially arrived at the club in 2014 to coach the under-16 side.
Klopp hailed the impact Lijnders has had on bringing young talents through into Liverpool's senior side, and admitted the coach's departure will be a big loss.
"Firstly, I am gutted to be losing such a valuable member of our coaching team and such a brilliant person from our group," said Klopp.
"But that is tempered by the fact I am very excited for him to have this opportunity and as much as we would have loved for him to remain with us, we cannot stand in his way for what is a fantastic opportunity.
"It is hard to undersell the role Pep played in helping us settle, educating us about football life in England and then contributing ideas to the progress and development of this team."
Ljinders also paid tribute to Klopp, who he called a "world class" manager, and believes the squad are in a great position under the German.
"I could write for hours thanking the people at Liverpool who have helped me since I came here and the decision to leave has not been easy," said Lijnders.
"Working with the first-team squad was magical. They confirmed every day that everything starts and ends with passion for the game. With the quality this club already has in the building, only time is against this project."