Liverpool could lose manager Jurgen Klopp to one of their rivals if they do not match the German's ambitions, says the club's former managing director Christian Purslow.
Liverpool sold playmaker Philippe Coutinho to Barcelona for £146m over the weekend and Purslow feels the Reds must now use the proceeds from the Brazil international's sale to strengthen their squad.
If Liverpool do keep offloading their best players and do not bring in high-quality replacements, though, Purslow has warned his former club that they may risk losing their manager to one of their rivals.
"They [United] are shopping at Harrods - I do not know why he is making excuses by the way - Liverpool need to start shopping at Harrods rather than just selling the good ones," said Purslow, who was MD at Anfield between 2009 and 2010.
"And I really believe Jurgen Klopp is absolutely A-list, he is the next manager for one of those bigger clubs if Liverpool do not fulfil his ambitions."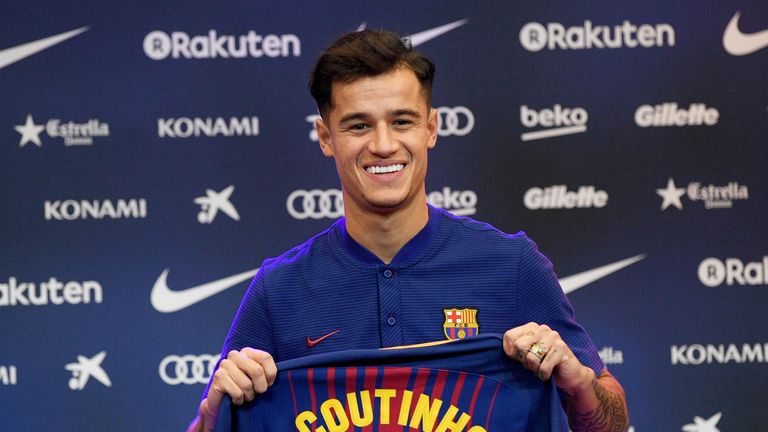 The two Manchester clubs and champions Chelsea have all spent big on player recruitment in recent times, so much so that there is now a divide between that trio and Liverpool, Arsenal and Tottenham Hotspur, according to Purslow.
"It is not a Big Six - it is a three and a three. It feels to me like City, United and Chelsea are breaking away from Liverpool, Arsenal and Tottenham for pure economic reasons," Purslow told The Debate.
"United are what Jose was on about, you are talking Paul Pogba, the most desired footballer on the planet went there last summer.
"The most productive centre-forward in the Premier League, Romelu Lukaku, went there last summer. Henrikh Mkhitaryan, probably the most admired creative midfield player in Germany, went there."