MNF Extra looks at why Roberto Firmino is the hardest working forward in the Premier League as Jamie Carragher explains why his contribution for Liverpool should not be underestimated.
It is not so long ago that some were wondering whether the absence of an out-and-out striker at Liverpool was going to prove a problem for Jurgen Klopp. But the Reds have outscored every team in the Premier League except Manchester City this season and it is not just because of Mohamed Salah's goals - Roberto Firmino is into double figures too.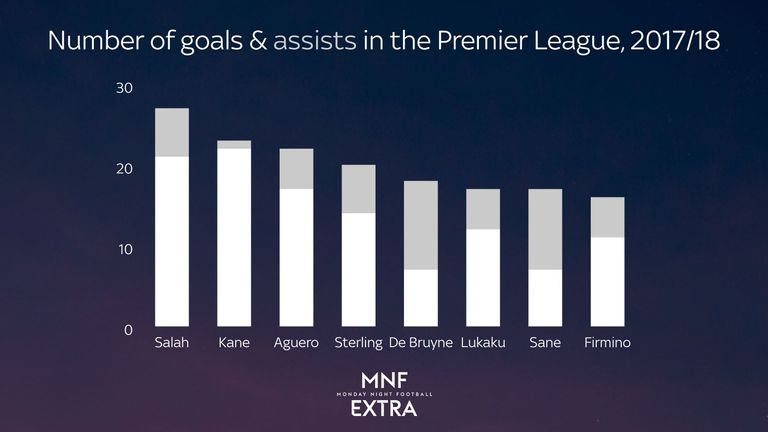 The Brazilian ranks among the top 10 players in the Premier League for combined goals and assists this season and has found the net 19 times in all competitions. As Jamie Carragher explains, when coupled with the other qualities that Firmino brings to this Liverpool team, it makes for a package that Jurgen Klopp simply cannot do without.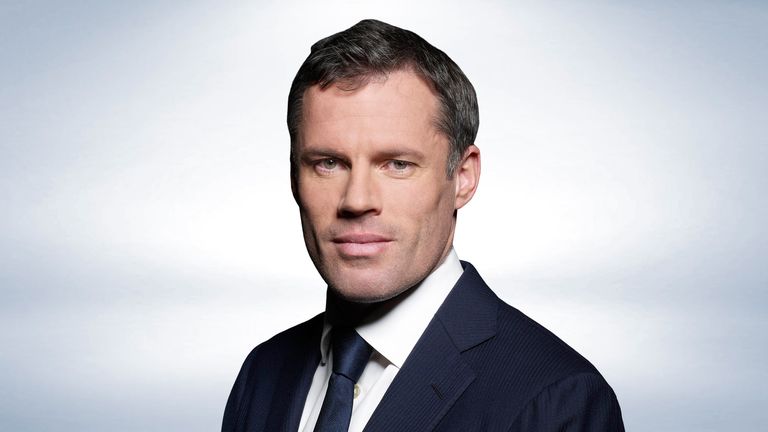 Firmino has been a revelation this season. I actually think he is one of the most underrated players in the Premier League.
"Firmino has been a revelation this season," Carragher tells MNF Extra. "I actually think he is one of the most underrated players in the Premier League. He has always been Liverpool's number one striker but what he has been adding is the goals. He can actually match up to the other strikers now goals-wise and still bring all the other stuff that he brings.
"Without a doubt, Firmino is helping Salah too. He is very clever with his passing and his movement drags people out of position as well. He comes towards the ball and that opens up the space for Salah to make that penetrating diagonal run in behind that space between the full-back and the centre-back. It is a great combination for Liverpool.
"That's why, even without the goals, I don't think Klopp would ever look to replace Firmino. If Harry Kane gets 40 goals and Firmino gets 20, he would still be one of - if not the first - name on the team sheet because of what he does off the ball. Klopp appreciates all of the extra things that Firmino brings to this Liverpool team that nobody else can."
Firmino's work rate is well known but it is not always fully appreciated just how much this separates him from the centre-forwards operating at the other top clubs in the Premier League. The number of defensive actions that Firmino makes for Liverpool is fundamental to their high pressing style of play and is evident in the numbers.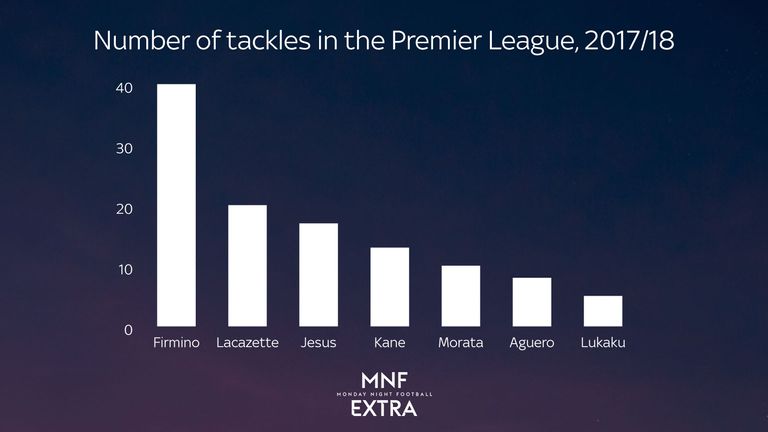 The 26-year-old has made twice as many tackles as any other striker at a top-six club this season and more than twice as many interceptions too. When compared to Romelu Lukaku, for example, the numbers are even more startling - eight times as many tackles and 14 times as many interceptions despite the two men, ostensibly, playing in the same position.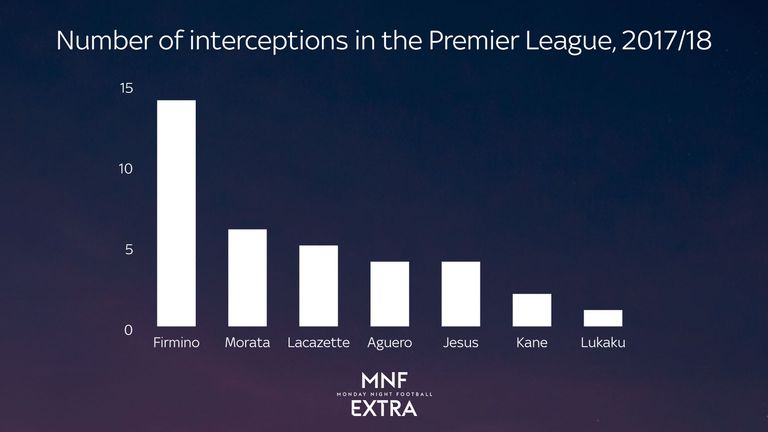 Firmino also averages 76 sprints per 90 minutes for Liverpool in the Premier League this season. Again, this is far more than any other forward at a top-six club. Lukaku makes only 44 sprints per 90 minutes and Kane just 42. "Klopp absolutely loves that in terms of the way that he presses teams from the front," explains Carragher.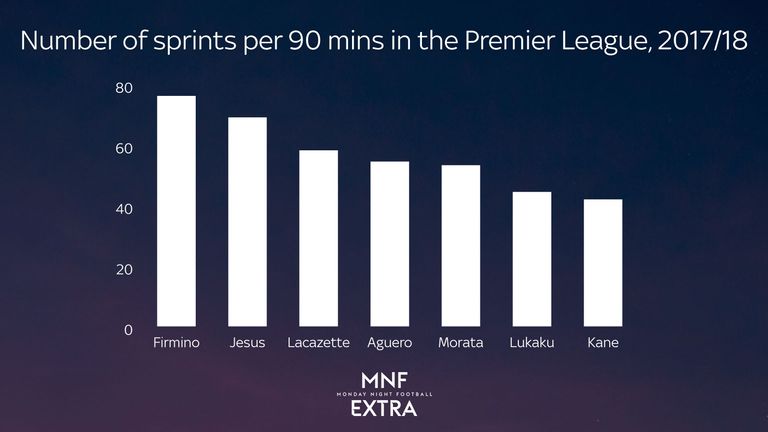 "There is something about South American players. They just seem to be able to keep going. Klopp said recently that Firmino has one rest day after a game and then he's back on it in training and that's exactly how Luis Suarez was. He never wanted a rest even in training. That is just how some people's bodies are - they seem to be able to deal with anything."
Whether Liverpool would be able to cope without Firmino remains to be seen. The fixture list could be a demanding one for the forward for the remainder of this season, particularly if the team is to enjoy an extended run in the Champions League. With Daniel Sturridge loaned out to West Brom, the cover is provided by Danny Ings and Dominic Solanke.


"They are very different types of forward and for them to replace Firmino, they will have to do an awful lot," explains Carragher. "It is not just a case of them coming in and scoring a couple of goals. It is everything Firmino does on the pitch that helps the team. Whenever he is not playing, it always feels like there is a lot missing from this Liverpool side."