Sadio Mane says Jurgen Klopp's team ethic is the key to Liverpool's success
Last Updated: 27/02/18 3:18pm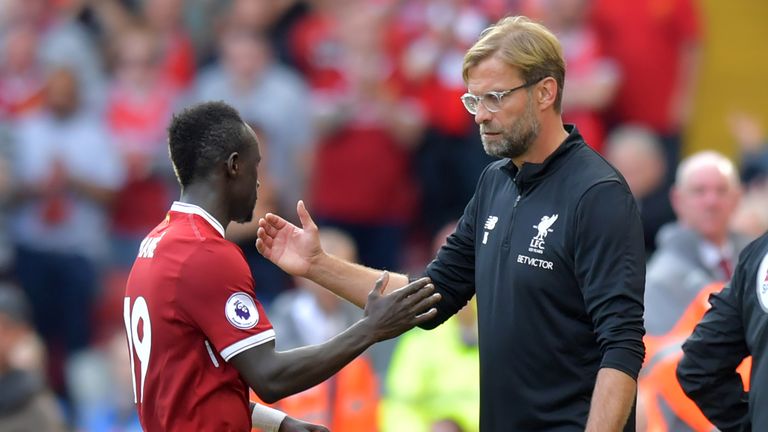 Sadio Mane says the players all love to play for Jurgen Klopp because of the team ethic he has installed within the Liverpool squad.
Liverpool have lost just once in their last 19 Premier League games, leaving them only two points behind second-placed Manchester United in the table - while a 5-0 first-leg over Porto has all but secured their spot in the quarter-finals of the Champions League.
Klopp's side maintained their unbeaten record at Anfield in the league this season with a 4-1 win over West Ham on Saturday.
Mane believes Liverpool are now capable of beating any team on their day and are moving in the right direction after a number of "difficult" years.
"The team spirit is good and the confidence is here so I think we are in a good way," he said.
"Every single player is always very happy playing with each other. We always try to help each other and we work as a team.
"I think that is the team's power and the team's purpose. Every single player would love to play in this team.
"We are lucky boys and we are going to keep trying to work hard and give our best when we take our places on the pitch to continue to try and win the games.
"I can sense that the club is moving in the right direction. There were a couple of difficult years at Liverpool a while back but those things happen to every single club in the world.
"At the moment we are in a good way so everything is possible. I think we have improved a lot in the past few months.
"We know that on our day we can beat any team in the world."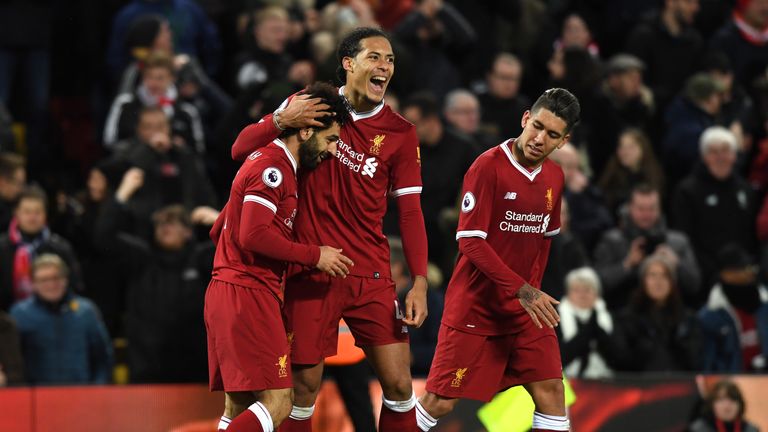 The Senegal forward also picked out January signing Virgil van Dijk - a former teammate at Southampton - for the impact he has had on the side since his arrival.
"He's a great player and I know him very well because he was my team-mate when I was at Southampton too," Mane added.
"He is a very good addition for us and we are very happy to have him in the team. For sure, he will make a difference for us.
"He is strong and technical and clever in the games. He wins a lot of balls in the air and he reads the game very well too."