Arsenal striker Pierre-Emerick Aubameyang has told Sky Sports about the differences between "calm" Arsene Wenger and "electric" Jurgen Klopp.
Aubameyang, who has scored five goals in his last four games, thrived under current Liverpool boss Klopp at Borussia Dortmund.
Ahead of Arsenal's meeting with Newcastle on Sunday, live on Sky Sports, he has explained the differences between Klopp, Wenger, and Thomas Tuchel - another of his former managers at Dortmund.
"They are three coaches that are very different," he said.
"Klopp was electric. Tuchel was a bit of madness, and Arsene Wenger is someone who is very calm, very composed. So three very different profiles.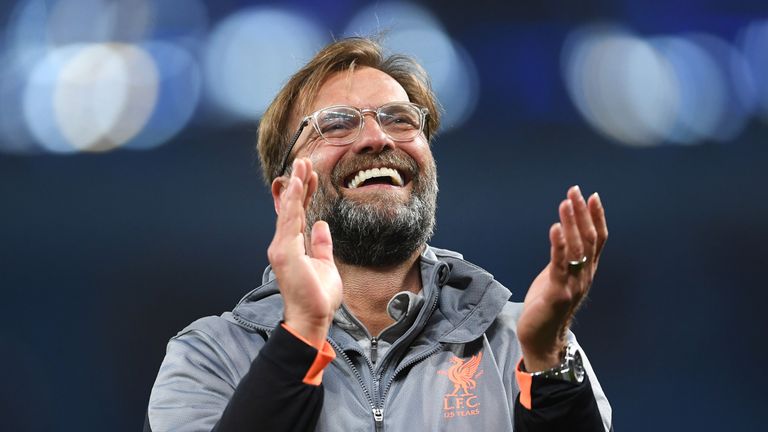 "With all three of them, so far, everything has gone well. With Arsene Wenger, it's going well right now. And, I don't really know how to compare them given how they are three very different people, but three big coaches who are proving it right now, be it Klopp at Liverpool or Arsene right now."
Aubameyang also says he felt "understood" by Tuchel, who called the striker a "sensitive human being" last year.
"I think that with Tuchel things went well because he understood me," said Aubameyang. "He used to tell me that he liked my lifestyle. He is someone who had a bit of craziness because he could invent a way of playing during a match - and you ask yourself, is that going to work? And it works."


Having joined Arsenal for a club-record fee in January, Aubameyang only scored once in his first four appearances.
However, his strike against Southampton last weekend means he has now been directly involved in more goals in his first seven Premier League games than any other Arsenal player in the competition's history.
"It was very difficult for me at the beginning," he says. "I wasn't at full fitness. I had lost some form, I hadn't played that many games. I just kept working hard and things are going better."
Despite his encouraging form, Aubameyang has played down comparisons with Gunners legend Thierry Henry, who also wore the No 14 shirt.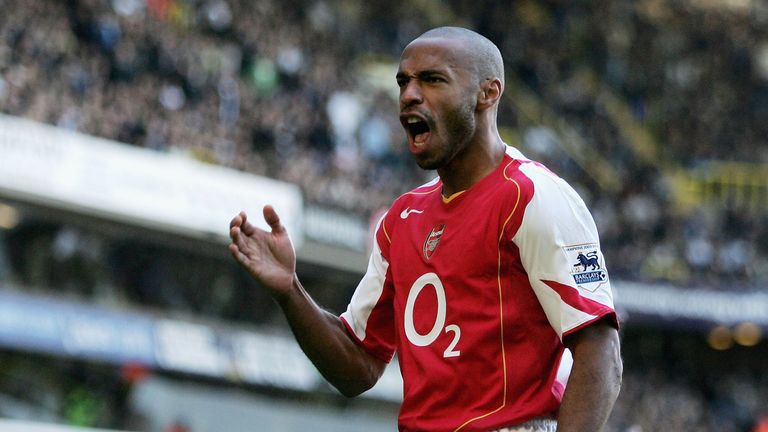 "Henry is Henry. He is a legend - you cannot compare me to him. I am new," he said. "I have the No 14 and I am proud to have it. I hope one day [to reach Henry's level], why not?"
Next up for Arsenal is a clash with Newcastle as they look to keep their faint hopes of a top-four finish alive.
Aubameyang came close to joining the Magpies before he signed for Dortmund from Saint-Etienne in 2013.
"It is true that when I was at Saint-Etienne, an offer did come in from Newcastle, but I chose to go to Dortmund. I may have said this before, but when I was younger, coming to England was that attractive a prospect for me. I am not sure why, to be totally honest. Dortmund attracted me at that time, they had just got to the Champions League final."
Aubameyang's arrival at Arsenal has meant fewer opportunities for last summer's big signing Alexandre Lacazette.
However, Aubameyang says: "I think we can play together - anyway we both hope we can!
"It's what I said when I arrived, I said I would love to play with him because we have different styles and I think we can complement each other. He's a superb striker, there's not much more to say, but he's also very kind. We were rivals in the past but now we are friends and so it's a good story, and really hope we can play together and score loads of goals to together too."
Watch Newcastle v Arsenal live on Sky Sports from 1pm on Sunday.