Liverpool forward Mohamed Salah says the Champions League is his top priority
Last Updated: 16/04/18 10:23am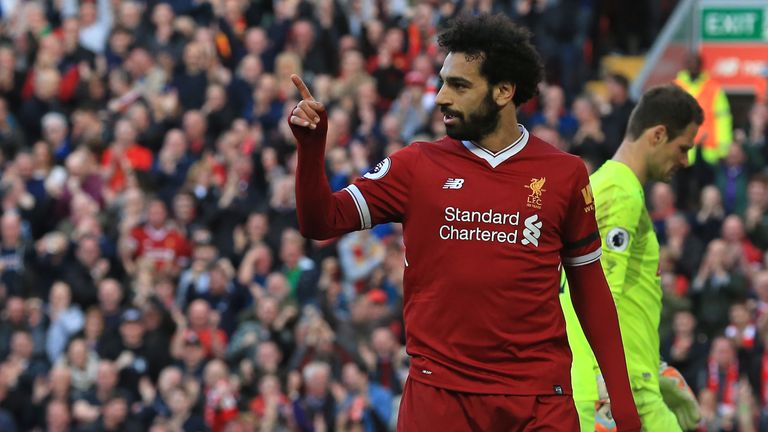 Liverpool forward Mohamed Salah says a Champions League win would mean more to him than any individual honours he may claim this season.
Salah is the top scorer in the Premier League and extended his lead to five in the race for the Golden Boot when he scored his 30th of the season against Bournemouth on Saturday.
He has also been included on the Professional Footballers' Association Player of the Year shortlist, having enjoyed an amazing debut campaign with the Reds.
However, the 25-year-old Egypt international says his priority is the Champions League campaign - and the upcoming semi-final against his former club Roma.
Asked whether he would prefer to win the Champions League or an individual honour, Salah said: "If you had a choice, then of course the Champions League.
"I have no doubt - the Champions League.
"To win the Champions League is huge for everyone. I don't care about the rest."
Salah's golden boot duel with Harry Kane took a twist last week when the Tottenham forward was successful with his claim that Christian Eriksen's second goal against Stoke should actually be awarded to him, as it brushed his shoulder.
When asked about the decision, Salah laughed and added: "I don't want to say anything about that!
"In the end they said it's his goal, so it's finished for me.
"Now we still have four games and they have five games so I have to think about my games and we see.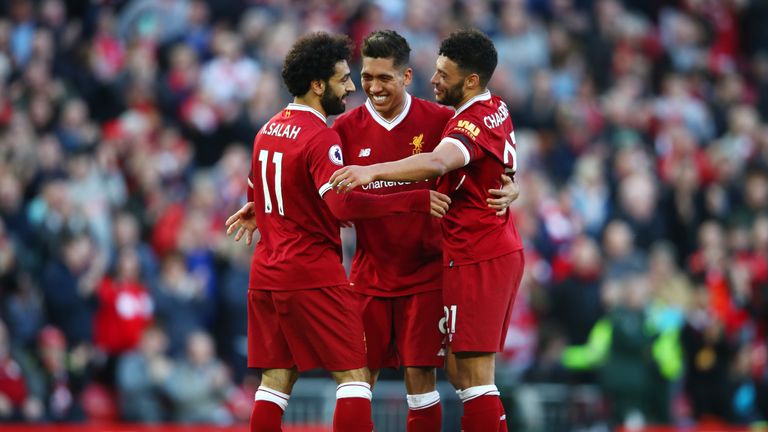 "I cannot lie - it is in my mind.
"But you can see with the team, everyone tries to pass the ball to me to help me.
"I am also sure that Tottenham's players try to help Harry Kane and also Manchester City's try to help Sergio Aguero. It's like that but, in the end, we play as a team."