Liverpool manager Jurgen Klopp hailed the "outstanding" Mohamed Salah after his match-winning performance against Roma in the Champions League on Tuesday.
The Egyptian scored the two opening goals against his former side during the 5-2 victory at Anfield, and assisted the following two for Sadio Mane and Roberto Firmino as the Reds took charge of the semi-final tie.
Salah has now scored 43 goals in 47 games for Liverpool this season, and Klopp was full of praise for the forward's contribution to the game although believes he has a way to go before being considered among the best in the world.
"In that shape, [he was] outstanding - pretty much not to defend, to be honest," the Liverpool manager said.
"In the first 15 minutes, we needed to learn a little bit, to adapt to the formation of the opponent. Then we played how we played. He has a massive impact on that, of course.
"The first goal is just a genius strike. He's already scored a few like this - that makes it even more special. It makes it clear it is no coincidence. The second goal was brilliant play... Then he makes the other two goals.
"If you think he's the best in the world, write it or say it. He is in outstandingly good shape, in world-class shape, 100 per cent. That's good.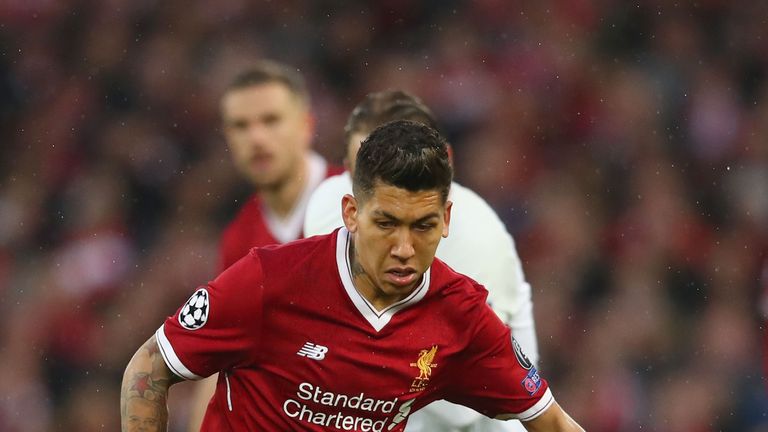 "To be the best in the world you need to do that over a longer period, I think. There are a few others who are not too bad. He is a fantastic player and I'm really happy to have him."
Liverpool will travel to the Stadio Olimpico on Wednesday with Barcelona's quarter-final capitulation in mind after Roma came back from a 4-1 first-leg defeat to win the tie on the away goals rule.
Klopp added: "Now we have to work again in Rome. That's no problem. There would have been work for us to do if we'd won 5-0 because Roma would have tried everything to strike back anyway.
"And what I learned tonight is that we can win the second game as well, even when it will be different. Roma need to score goals against us. I said it a few times and it should not sound like a warning or whatever, but we are not Barcelona.
"They are one of the two or three best teams in the world and they won so many things in the last few years. We didn't.
"So we will fight with all we have for that result again. It's much better than I could have expected before the game, but now in the moment of course I feel the two goals we conceded still."
Roma will also be dreaming of a comeback akin to their heroics against Barcelona, and head coach Eusebio Di Francesco was pleased with the reaction of his side on Tuesday.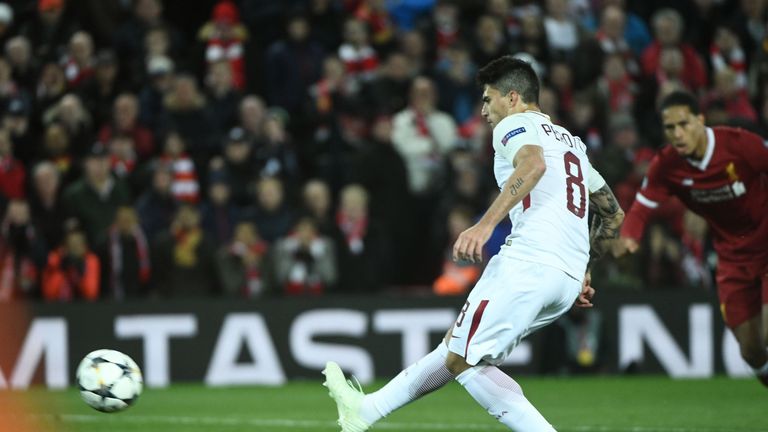 "Well, I think we deserved to score those two goals. This team proved to have a soul," he said. "What I didn't like was when we gave up midway through the second half. We had a good approach to the game in the first 20 to 25 minutes, then we started losing too many duels in midfield.
"Four as we did at the Camp Nou, but with a different approach, and here we let in five and it could have been even more at one stage.
"As you know, hope is still there. We don't need miracles, we just need to believe in what we do against a quality team, and a different team than Barcelona. Our fans will be behind us, supporting throughout."