WATCH: Mohamed Salah meets his doppelganger in Egypt
By Sky Sports News
Last Updated: 03/05/18 9:30am
An Egyptian man with a striking resemblance to Mohamed Salah stole the spotlight at a cafe in Cairo as he joined other fans to watch the Liverpool forward play in the Champions League semi-final.
Salah scored twice in the first leg against Roma on April 24 as Liverpool won 5-2 and he was in action again in the Italian capital on Wednesday as Jurgen Klopp's side booked their place in the final with a 7-6 aggregate victory.
Fans of Egyptian superstar Salah took pictures in Nagrig of Ahmed Bahaa, a 30-year-old business graduate who met the PFA Player of the Year in 2016.
The duo had identical hair and beards, and to make matters more confusing, identical shirts.
"[Mohamed Salah] was taken aback [when he saw me], he said to me he feels like he's standing in front of a mirror, but that it is he who looks like me, because I am older," said Bahaa.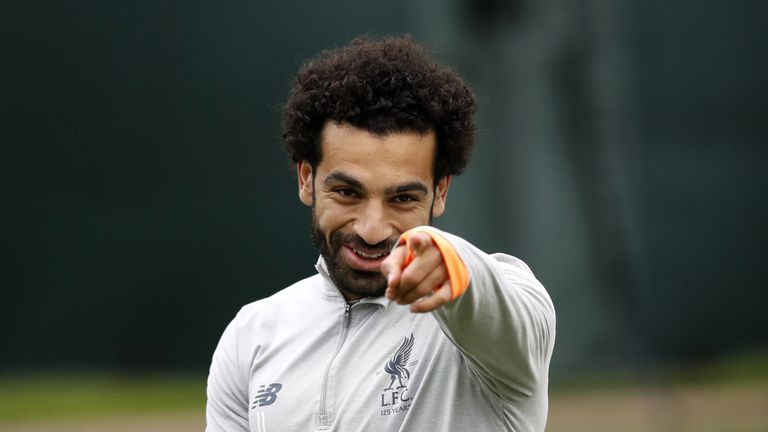 Bahaa said it was an honour to look like him because "he is the one thing bringing the most joy to Egypt right now".
Press play on the video above to see Salah and Bahaa together.
Salah could be in action for Liverpool this weekend when they play Chelsea at Stamford Bridge on Super Sunday. Coverage begins on Sky Sports Main Event and Sky Sports Premier League at 4:15pm.