Roberto Firmino insists Liverpool are "dreaming big" under Jurgen Klopp as they look to turn their good start into silverware.
Liverpool host Manchester City in a huge Super Sunday clash at Anfield, live on Sky Sports Premier League, as both sides look to build on an unbeaten start to the league season.
In a candid interview with Sky Sports about his personality and Liverpool's hopes, Firmino was full of praise for Klopp and his influence on the side.
Live Renault Super Sunday


Firmino said: "We've been doing well, we made a good start under him and we're dreaming big. We want to keep working hard and win trophies.
"We've only been working together [Klopp and Firmino] for three years, but it seems like it's been longer.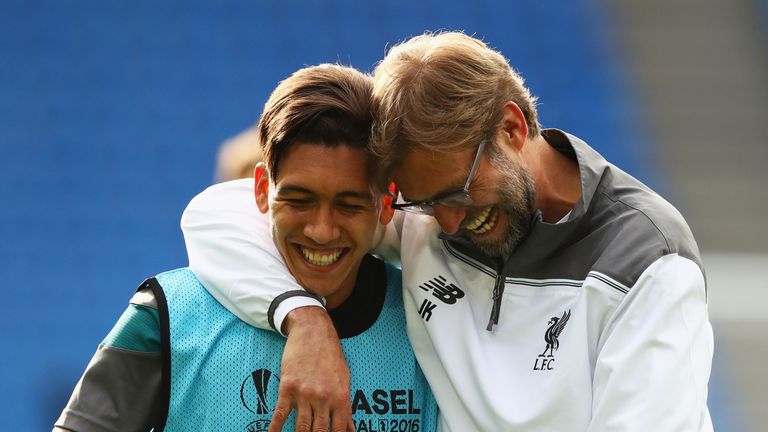 "I'm very happy under him and think he's an incredible coach. I've learnt so much from him and that doesn't only apply to me, but to the whole team. I think he's excellent.
"I've been learning a lot from Klopp ever since he came in. He's brought everything together and got that across to the team. We're doing that well now."
A nuisance for opposition defenders, Firmino admits he used to be "very shy" off the pitch, but is getting better every day, settling in England following a move from Hoffenheim in 2015.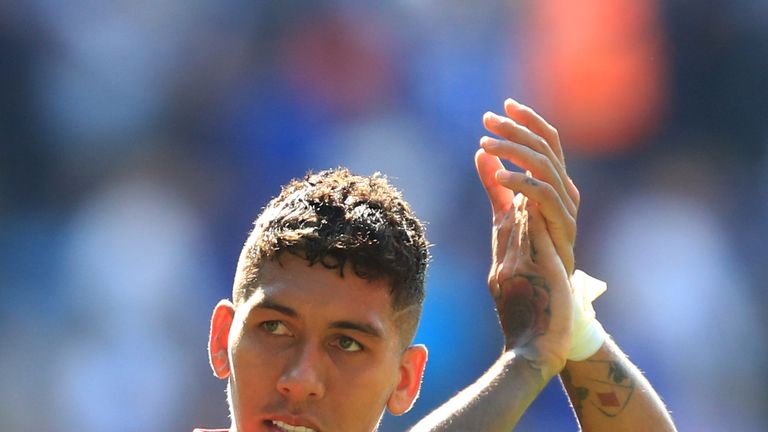 "I used to be very shy, much more so than I am now. It's great that I've improved in that regard. Every day I'm getting better and less… embarrassed."
The 27-year-old, who scored 27 goals last season in all competitions, says he "transforms" on the pitch having become one of Liverpool's most influential players.
"I used to be very shy, much more so than I am now. It's great that I've improved in that regard. Every day I'm getting better and less… embarrassed.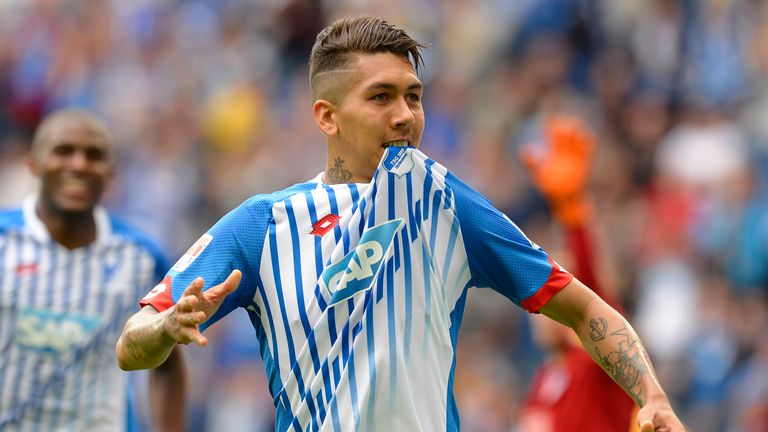 "I'm gradually coming out of my shell. I've always been shy, it's just that I transform on the pitch. I'm a different person. Off the pitch I'm another person. That's how it has to be."
Rise of the Brazilian 'keepers
Liverpool-Man City: Best defence?
He added: "I think I was born with that desire to win and attention to detail. I learnt a lot in Germany and the German mentality really helped me. It was an enormous step in my life."
Looking ahead to Super Sunday, Firmino fondly remembers the 4-3 victory over City at Anfield in January, which ended their unbeaten start to the season.
Firmino says the adrenaline and atmosphere makes these big games "incredible", but insists Liverpool must stay grounded.
"It was incredible. It was an amazing game which we managed to win. The adrenaline, combined with the atmosphere on the pitch during such special games, is always incredible. It was sensational.
Milner: Liverpool's talisman?
QUIZ: Liverpool v City - Who am I?
"The club is always aiming to win trophies and competitions. We've made a very good start, but we have to stay grounded, because the season has only just started.
"We're taking it step by step, trying to play well and win games. We're just looking ahead and will see where that takes us."
Watch the full interview with Firmino ahead of Liverpool v Man City on Sky Sports Premier League on Super Sunday from 4pm.