Virgil Van Dijk best Liverpool defender I've seen, says Dominic King
King: "He's the best Liverpool defender I've seen. I took Lawrenson and Hansen for granted when I was growing up because they were always there but to appreciate him, he is faultless"
Last Updated: 29/04/19 3:48pm
Dominic King says Virgil van Dijk is the best Liverpool defender he has seen at the club, ahead of legends like Alan Hansen and Mark Lawrenson.
Van Dijk was recently named in the PFA's Premier League Team of the Year as the end of season accolades start rolling in with Liverpool still firmly in the title race with two games of the season to play.
The Netherlands defender has come in for plenty of praise after helping to shore up the Liverpool's defence, and the Daily Mail's North West football reporter King added his own acclaim.
"He's the best Liverpool defender I've seen," he said on Sunday Supplement. "I took (Mark) Lawrenson and (Alan) Hansen for granted when I was growing up because they were always there but to appreciate him, he is faultless.
"At Cardiff last week, he actually psyched Oumar Niasse out. It was amazing to watch him. Niasse had the ball and Van Dijk looked at him like 'go on, what are you going to do' and in a second, the ball was gone and off he went."
Fellow Sunday Supplement panellists Shaun Custis and Vaishali Bhardwaj had similar praise for the Liverpool defender, with the latter questioning if Jurgen Klopp's side would be challenging for the title if Van Dijk was not in the side.
"I know he's only been at Liverpool a short while now but you can already see how important he is," she said.
"He is a leader on the pitch and it is not just about him being the best central defender in the Premier League, it's about whoever plays next to him - Dejan Lovren, Joel Matip or Joe Gomez - they seem more comfortable and at ease, therefore he improves everyone around him. He has such a good communication with Alisson as well.
Liverpool's remaining PL fixtures
| | |
| --- | --- |
| May 1 | Barcelona (A) |
| May 4 | Newcastle (A) |
| May 7 | Barcelona (H) |
| May 12 | Wolves (H) |
"If you took him out of that team, would they realistically be challenging for the Premier League title? I'm not so sure they would because that is how big of an impact he has made at the club.
"If he continues on this trajectory and doesn't get any serous injuries then he will end his career as one of the best central defenders the Premier League has ever seen."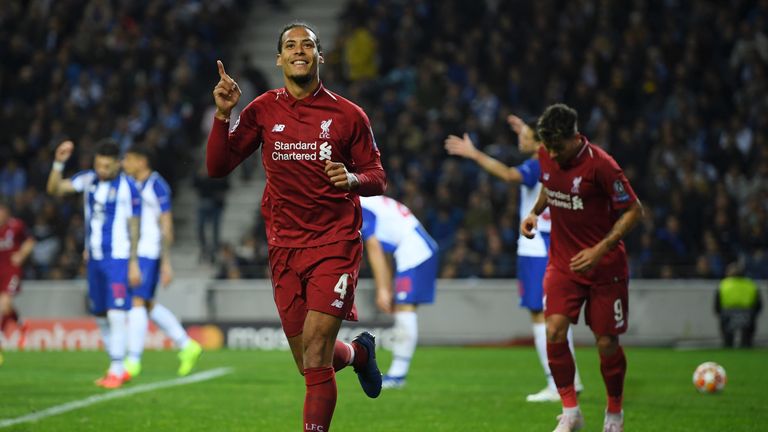 Head of sport at The Sun, Custis, added: "He has that all-around game. It is rare that you have a centre-half who has everything. He plays the ball on the deck, he's great in the air - Hansen wasn't great in the opposition half but he was great at the back - and Van Dijk does it all. I don't think you've come across a centre-half like that."
'Salah victim of own success'
One Liverpool player who did not make the PFA's Premier League Team of the Year was Mohamed Salah, despite being the current leader in the race for the league's Golden Boot.
The Evening Standard's Bhardwaj believes his standout season last year has played a part, saying: "I think Salah has been a victim of his own success because he did so well last season and then he had that period where he wasn't scoring.
"I think everyone looked at him and thought 'well you aren't reaching the heights you got to last season' which is unfortunate for Salah himself because he excelled so much this season and that is why he wasn't in the team over (Sadio) Mane.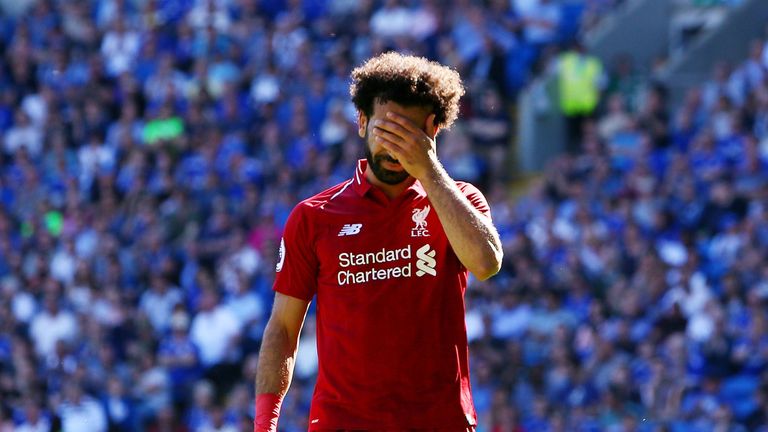 "But Mane has been consistent and he is just one goal behind Salah as well so you can't really say he shouldn't be in the team."
King says some selfish play early in 2019 when voting was taking place, coupled with a drop in form, may have seen him miss out on a place.
He added on Sunday Supplement: "If you're being honest, he had a spell through Christmas into January when people were making votes where he wasn't playing well. There's no getting away from it.
"In February and March, he was being selfish, he was taking shots on that he wouldn't have done and it seemed like he was trying to force things.
"I think since the game against Tottenham when there was the freak own goal that he was involved in, he has settled back down and he's got back to where he was last season where he was doing everything instinctively."