Liverpool owner John W Henry has apologised to the club's supporters, players and staff for his decision to sign up to the now-collapsed European Super League.
On Sunday, Liverpool announced they were one of 12 clubs - along with the Premier League's 'Big Six', plus Real Madrid, Atletico Madrid, Barcelona, Juventus, Inter Milan and AC Milan - that were planning to establish the new mid-week competition.
However, the proposals provoked a furious reaction from supporters, with banners being put up outside Anfield and fans' group Spirit of Shankly warning 'nothing is off the table' in terms of their response.
The Super League plans then collapsed on Tuesday night after Chelsea and Manchester City withdrew, with Liverpool, Manchester United, Arsenal and Tottenham following shortly afterwards.
Tuesday's timeline - how the Super League collapsed
8:30am - Sky Sports News reporter Kaveh Solhekol tells Good Morning Sports Fans that he understands the Super League could collapse
10am - FIFA president Gianni Infantino reiterates the governing body's 'strong disapproval' of the plans
10:45am - SSN understands cracks begin to emerge among the Premier League sides committed to the Super League
12pm - Senior figure at one of the breakaway Premier League clubs insists they 'will not back down'
12:30pm - Prime Minister Boris Johnson says 'no action is off the table' in stopping the Super League
1:30pm - Manchester City manager Pep Guardiola criticises the Super League, saying 'it is not sport'
2:15pm - 14 Premier League clubs 'vigorously reject' Super League plans
5:30pm - Chelsea fans begin protesting outside Stamford Bridge
6:30pm - Chelsea's performance and technical advisor, Petr Cech, urges fans to let team into stadium; kick-off against Brighton delayed
7pm - News breaks that Chelsea are preparing to withdraw from the Super League
7:30pm - Manchester City follow Chelsea in withdrawing from Super League
8pm - Manchester United executive vice-chairman, Ed Woodward, steps down
9pm - Liverpool players come out against the Super League on social media
11pm - Man Utd, Liverpool, Arsenal and Tottenham withdraw from the Super League
1am (Wed) - Chelsea officially confirm they are also withdrawing from the Super League
1am (Wed) - Super League says it will 'reconsider' proposals
In a video message on Wednesday morning, Henry - who bought the club in 2010 - took responsibility for the decision to join the Super League and admitted he had 'let down' the fans.
He said: "I want to apologise to all the fans and supporters of Liverpool Football Club for the disruption I caused over the past 48 hours.
"It goes without saying but should be said that the project put forward was never going to stand without the support of the fans. No-one ever thought differently in England. Over these 48 hours, you were very clear that it would not stand. We heard you. I heard you.
"And I want to apologise to Jurgen [Klopp], to Billy [Hogan, chief executive], to the players, and to everyone who works so hard at LFC to make our fans proud.
Liverpool Football Club can confirm that our involvement in proposed plans to form a European Super League has been discontinued.

— Liverpool FC (@LFC) April 20, 2021
"They have absolutely no responsibility for this disruption. They were the most disrupted and unfairly so. This is what hurts most. They love your club and work to make you proud every single day.
"I know the entire LFC team has the expertise, leadership and passion necessary to rebuild trust and help us move forward.
"More than a decade ago when we signed up for the challenges associated with football, we dreamed of what you dreamed of. And we've worked hard to improve your club. Our work isn't done. And I hope you'll understand that even when we make mistakes, we're trying to work in your club's best interests. In this endeavour, I've let you down.
"Again, I'm sorry, and I alone am responsible for the unnecessary negativity brought forward over the past couple of days. It's something I won't forget. And shows the power the fans have today and will rightly continue to have.
"If there's one thing this horrible pandemic has clearly shown, it's how crucial fans are to our sport and to every sport. It's shown in every empty stadium. It's been an incredibly tough year for all of us; virtually no-one unaffected.
"It's important that the Liverpool football family remains intact, vital, and committed to what we've seen from you globally, with local gestures of kindness and support. I can promise you I will do whatever I can to further that."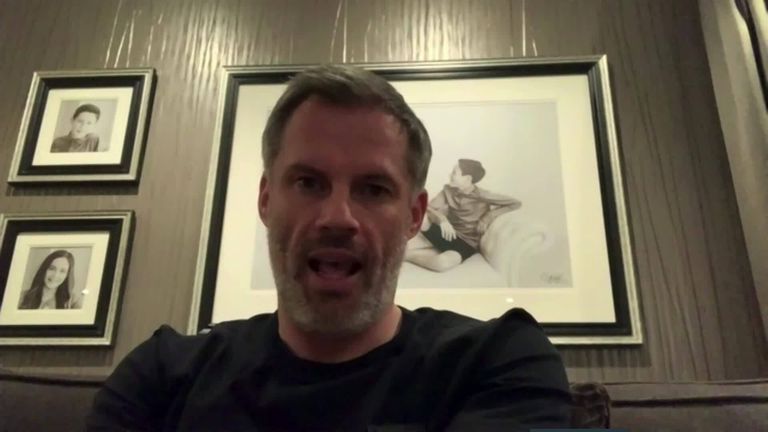 The announcement of the Super League was met with a damning response by the remaining 14 Premier League clubs, who met on Tuesday to "vigorously reject" the plans.
UEFA president Aleksander Ceferin was furious with the proposals, and branded some of the club executives responsible as "snakes and liars".
Ceferin also warned that any players taking part in the Super League could be banned from playing for their countries.
'Owners not as powerful as they think'
Sky Sports News reporter Kaveh Solhekol, who reported on Tuesday morning that the Super League could collapse, said: "The reason I think it unravelled so quickly was because these owners are not as powerful as they think. They thought they could do whatever they wanted; leave the Premier League if they had to, set up a rival Super League and they did not care about the consequences and what it was going to do to the rest of the English game and the rest of the game in Europe.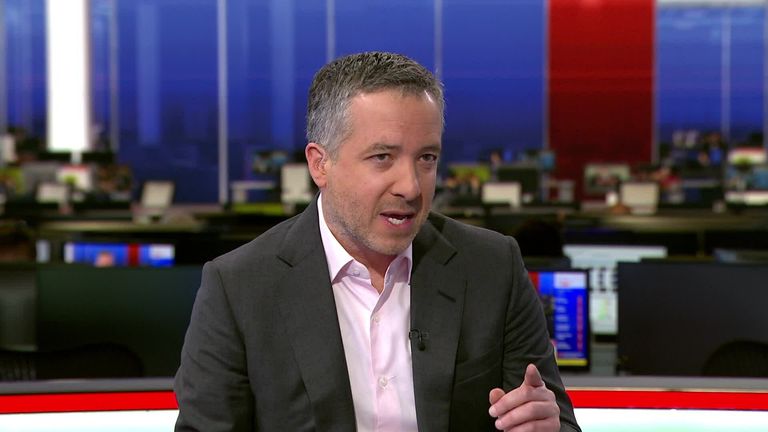 "I have spoken to some people at these breakaway clubs and again and again they tell me that the reason that they have changed their mind is because of the overwhelmingly negative global reaction from everyone. From fans, players, managers, administrators, UEFA, FIFA, government, everyone was against this. They are telling me that is why they backtracked so quickly.
"When you look back at this whole sorry episode, the only good news I think is, firstly, that we got the right ending as far as real football fans are concerned; and secondly, at least it happened quickly, because what they have done is drag the good name of their clubs through the mud and also drag the good name of English football through the mud.
"Don't forget some clubs looked at these proposals and said no thank you - PSG, Bayern Munich, and Borussia Dortmund. It is absolutely shameful that not a single English club did what they did. They looked at these proposals, they saw pound signs, euro signs, dollar signs and said 'let's go for it'.
"Now, I would differentiate between some of these breakaway clubs, because I think some of them jumped on board this train to nowhere at the last minute.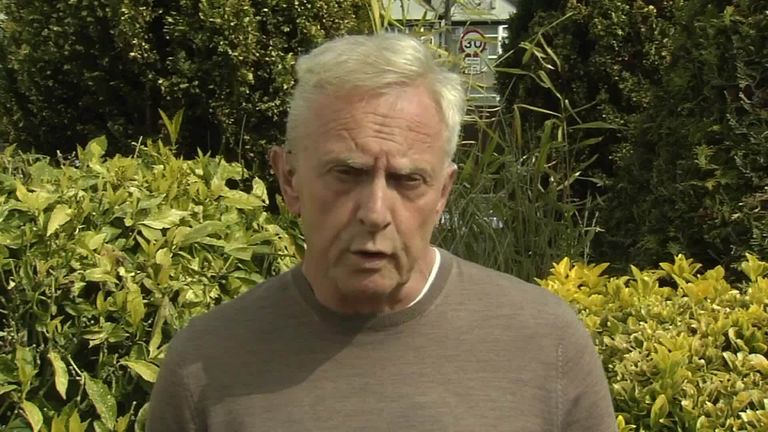 "The ring leaders, make no mistake, were the American-owned clubs. I am thinking of Manchester United, Liverpool and Arsenal. You could say have a bit of sympathy for Chelsea, Manchester City and Spurs because they decided to join at the last minute because they thought 'our rivals are setting up this league and this is something we have to be part of. This is the future.'
"They admit that they made a mistake."
'We don't want it to happen'
Liverpool players collectively voiced their opposition to the Super League plans on Tuesday night, just hours before the club officially withdrew from the proposed breakaway.
Captain Jordan Henderson, along with other players such as Trent Alexander-Arnold, Andrew Robertson, James Milner, Alisson Becker, Virgil van Dijk, Thiago Alcantara and Curtis Jones all posted the same message on social media that read: "We don't like it and we don't want it to happen.
"This is our collective position.
"Our commitment to this football club and its supporters is absolute and unconditional.
"You'll Never Walk Alone."
Dalglish: I'm relieved club listened to fans
Liverpool legend Sir Kenny Dalglish welcomed Liverpool's decision to withdraw from the Super League, saying he was "relieved" the supporters had been listened to.
The fans have always been and will always be integral to Liverpool Football Club. In so many ways they are the Club. I am relieved to know that the Club has listened to them.

— Sir Kenny Dalglish (😷 & 💉) (@kennethdalglish) April 20, 2021
On Tuesday evening, he tweeted: "The fans have always been and will always be integral to Liverpool Football Club. In so many ways they are the Club. I am relieved to know that the Club has listened to them."
Just hours earlier, Dalglish - who returned as Liverpool manager under Henry's Fenway Sports Group (FSG) ownership in 2011 - had urges the club's leadership to "do the right thing."
Liverpool supporters' group Spirit of Shankly also voiced their dismay at the plans and called for the FSG board to "consider their positions with immediate effect".
Liverpool's involvement with the Super League plans has also led to club sponsor Tribus withdrawing from their partnership.
They announced on Tuesday evening: "We cannot support the move by the club's owners to break away into a new competition, The Super League.
"Our values are at the forefront of everything we do - therefore we will be withdrawing from this partnership.
"Football belongs to the fans and unites us all; it was never intended to benefit the few."
High-powered, heavily-funded and years in the making, it lasted barely two days.
In a podcast special, Jasper Taylor is joined by Gerard Brand and Ron Walker to discuss the rapid break-up of the breakaway European Super League.
The panel discuss why football is more than just a business or entertainment sport, how this was a fan victory we should celebrate, and what the future holds for football.
We also hear from Gary Neville, Jamie Carragher, Kaveh Solhekol and Bryan Swanson on another monumental 48 hours.