Liverpool's Daniel Sturridge praises Philippe Coutinho
Daniel Sturridge has heaped praise on his Liverpool team-mate Philippe Coutinho, thanking the Brazilian for his assists.
Last Updated: 14/05/13 3:51pm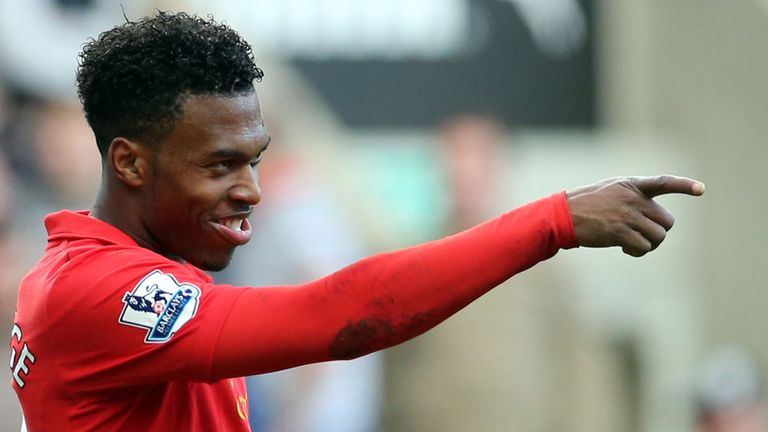 Sturridge has scored ten goals and has reached the mark quicker than any other Liverpool player in the Premier League era.
Brazilian Coutinho has also impressed since his £8.5million January arrival from Inter Milan, and Sturridge has shown his appreciation for the playmaker's creativity and unselfishness.
"Coutinho is a quality player, he's assisted me four or five times since he has been here," Sturridge told the club's official website.
"It's fantastic to be playing with a player of his calibre.
"He's a quality player and I can't praise him highly enough for what he has shown. It's very difficult to do what he has done in such a short space of time.
"I want to say thanks to him because he's made my job very easy and he's been very unselfish. He's put me in many times and it's fantastic to work with him."
Liverpool are unbeaten in seven Premier League games since a 3-1 loss against Southampton in March.