Premier League: Steven Gerrard vital in Liverpool future plans says Brendan Rodgers
Liverpool boss Brendan Rodgers insists that captain Steven Gerrard is integral to his plans for the next few seasons.
Last Updated: 02/07/13 10:49pm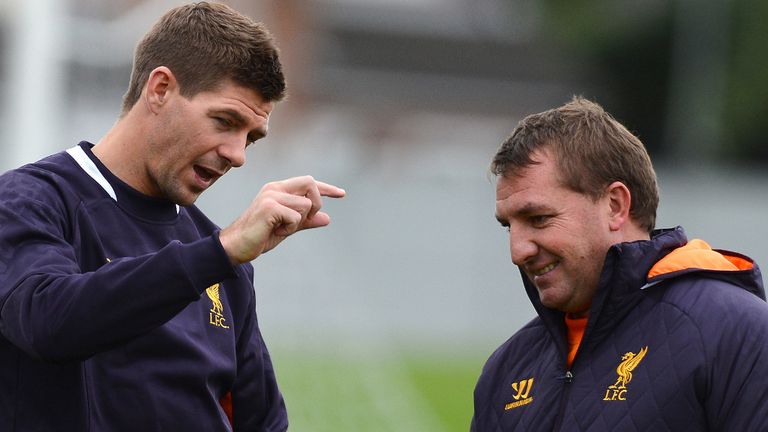 Gerrard missed the last couple of matches last term to have surgery on a shoulder problem but is expected to be fit in time for the start of the 2013-14 campaign.
And the 33-year-old is still seen as a lynchpin in the Liverpool midfield as well as the club's talisman, a position firmed up with the retirement of popular long-serving defender Jamie Carragher.
"He's 33 now but Steven is still an integral part of what I'm trying to do here and will be for the next few years," Rodgers said.
"He had his operation towards the end of the season and the plan was for him to continue his rehab over the off-season.
"It's a big credit to him - he's worked tirelessly over the summer. He won't be too far away. He looks great and is in great condition."
Rodgers is also pleased to have regained some experience at the heart of his defence after Kolo Toure's arrival at Anfield was confirmed on Tuesday.
"Losing someone like Jamie Carragher was going to leave a massive hole for us in terms of his experience," Rodgers added.
"Kolo's experience is going to be really important for us - but not just that. He's someone with a winning mentality.
"There weren't too many available who were better than Kolo Toure. He's played with big clubs, he understands what a winning mentality is about. He's a good man as well - he knows what the culture is like at a big club."