Premier League: Brendan Rodgers hails Liverpool's Luis Suarez
Brendan Rodgers hailed Luis Suarez after the striker netted four goals and created an assist in a 5-1 rout of Norwich.
Last Updated: 05/12/13 7:29am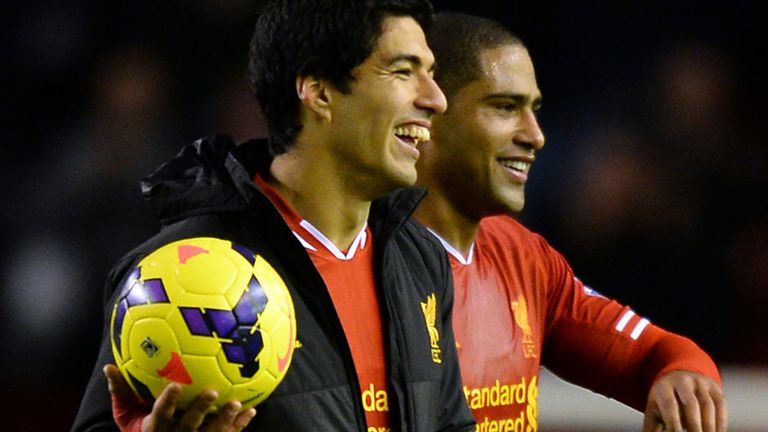 Suarez became the first Premier League player to score three hat-tricks against the same team in a breath-taking display to delight the Kop.
After notching spectacular goals in the 15th, 29th, 35th and 74th minutes, Suarez then turned provider for Raheem Sterling to score late on.
After being subject to a failed bid from Arsenal in the summer, Suarez is now the top scorer in the Premier League this season with 13 goals in nine appearances, and Rodgers believes it shows how happy he is with his present club.
Brilliant performance
Asked if it was one of the best striking performances he had seen from one player in a game, Rodgers told Sky Sports: "Well certainly I haven't seen better. It was a brilliant performance, just a pleasure to have watched that.
"Every goal was like a 'wow' goal, from the first right through to the end, so incredible performance by an incredible player and, as I said, it was a real pleasure.
"I really enjoyed watching my team tonight, we were full of creativity and goals and worked very hard."
He added: "You can't ask any more, he's certainly earned his money and just a pleasure to work with.
"I think you see his happiness, he's really happy in his football and the whole club just is a hand-in-glove fit for him."