Premier League: Liverpool boss Brendan Rodgers refuses to blame Kolo Toure
Liverpool boss Brendan Rodgers defended Kolo Toure after his costly error in the 1-1 draw with West Brom.
Last Updated: 03/02/14 1:27pm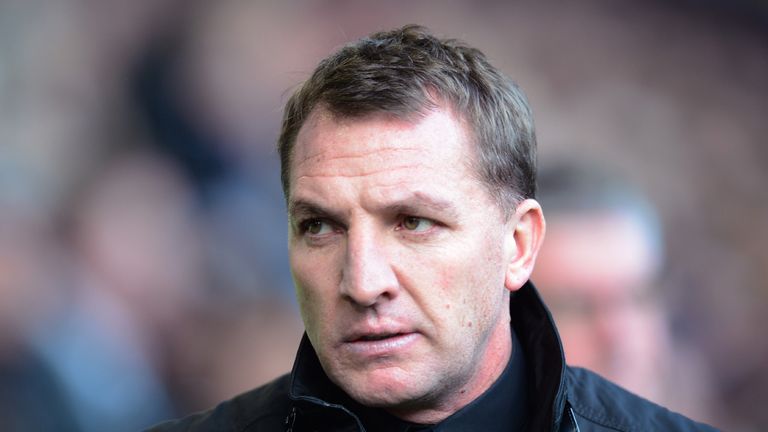 Daniel Sturridge had opened the scoring in the first half, converting Luis Suarez's cross from close range, but a careless ball across goal from Toure allowed Victor Anichebe to level and earn a point for the Baggies.
The error cost Liverpool the chance to record their fourth win from their last five Premier League outings, but Rodgers refused to lay the blame at the door of the defender.
"Defensively, we were very, very good," he told Sky Sports.
"I'll never criticise players for trying to play football but Kolo probably shouldn't have received the ball under pressure and his pass was misplaced.
"But for me, it's the bravest place on the field as we look to build our play from behind. That has won us many games this season.
"We like to build the game and construct play from behind and sometimes it will cost you and today was unfortunately one of those days.
"Kolo Toure has been brilliant since he's been here. He's been a real leader, an outstanding professional and, unfortunately, it was a mistake."
Victory would have seen Liverpool close the gap to just one point on third-placed Chelsea and Rodgers believes that his side showed enough to claim all three points.
"I thought that after the control we had in the first half, there wasn't many chances in the game, but I thought up until the mistake we made we were in control of the game," he said.
"Maybe we should have been 2-0 up but they pulled it back to 1-1. So it gives them a little bit of momentum and the game is in the balance.
"But it's a good point. We played some terrific stuff today, the pitch was awful conditions for a Premier League football pitch.
"We played some terrific stuff and created some good chances.
"Overall, I'm disappointed now that we haven't taken all three points but it's another point further for us in terms of where we're wanting to go."