Dnipro sure Liverpool's move for Yevhen Konoplyanka can happen in the summer
Dnipro executive director Andriy Rusol expects Liverpool to sign Yevhen Konoplyanka in the summer.
Last Updated: 04/02/14 4:24pm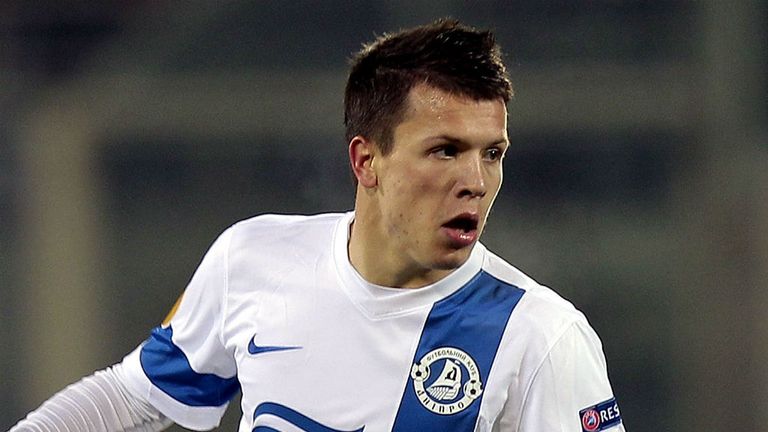 Liverpool tried to bring in the winger before Friday night's deadline but could not finalise a deal, with reports suggesting that the clubs could not agree on how a fee would be paid.
Brendan Rodgers has since insisted that money was not the problem and admitted Liverpool could revive their interest in Konoplyanka at the end of the season.
Dnipro official Rusol is also convinced that, with enough time, a transfer can finally be sorted.
"I am a thousand per cent sure that Liverpool will try again in the summer and then we'll let him go," he is quoted as telling Ukrainian media outlets.
"Money was not the problem, the problem was that Liverpool came too late.
"But in the summer everything will be fine. If Liverpool, in the summer, report to us, Yevhen will still go to this club."
Rusol also dismissed suggestions that Dnipro president Igor Kolomoisky had vetoed the deal, insisting that the club were ready to do business.
He added: "Igor Kolomoisky gave the go-ahead immediately. It is not our fault, Liverpool representatives could have arrived a day or two earlier.
"Up to the deadline we were waiting for the transfer of money from Liverpool. But this did not happen."