Premier League: Brendan Rodgers says Liverpool can be discounted as title contenders
Liverpool manager Brendan Rodgers says he does not think the Reds can win the Premier League title this season.
Last Updated: 06/02/14 4:03pm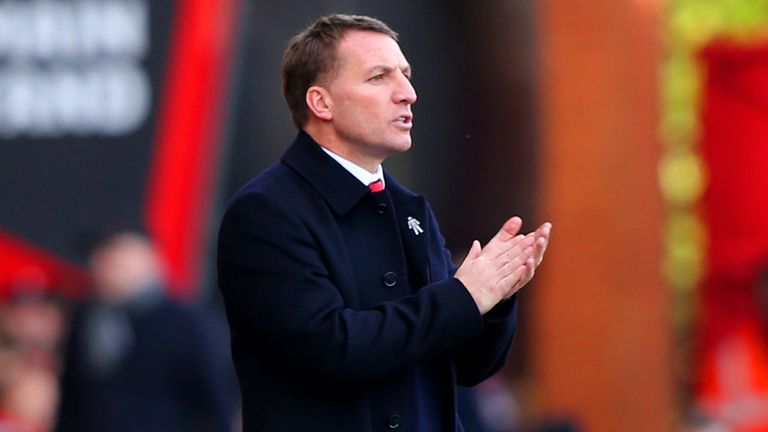 The Anfield team are enjoying a fine campaign and are currently fourth in the table, eight points behind leaders Arsenal, following Sunday's 1-1 draw at West Brom.
But Rodgers, who took charge in the summer of 2012, is not convinced his side are ready for a genuine title tilt just yet.
"I think for us, as a team, it's too early for that," Rodgers told Sky Sports.
"I was at the Manchester City-Chelsea game the other night and I look at the squads they have, which they have built up over the last few years. and it's very difficult for us, even though we have competed right the way through the season.
"So, I wouldn't say for us this year, no. We wouldn't be challengers for it."
High finish
However, Liverpool still have games left against Arsenal, Manchester City and Chelsea, and Rodgers is looking forward to watching his side have a say in the title race.
"Will we play a part in it? Yes, we will, because we are professional and we want to fight to finish as high as we possibly can," he said.
"We look it and there are six points between us and (second-placed) Chelsea, so there is still a lot to play for and we will be fighting right until the very end.
"But, if I'm asked to give an honest answer, I'd probably say that this year is too soon for us."
Rodgers was speaking to us from an event at Anfield Sports and Community Centre. He and his backroom staff hosted a day of football activities for two local primary schools.