Transfer news: Paris St Germain winger Jeremy Menez wants summer move
Winger Jeremy Menez admits his time at Paris Saint Germain may be up, reigniting interest from Premier League giants.
Last Updated: 26/03/14 10:23am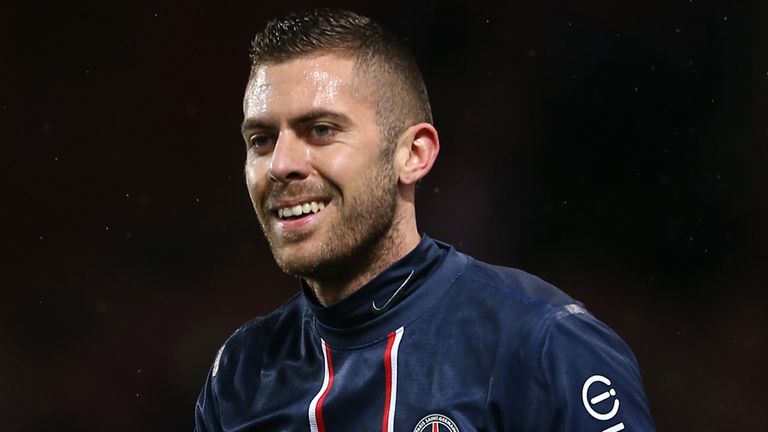 The 26-year-old's current contract at the French champions is set to run out at the end of June, and the club's reluctance to offer a new deal has alerted some of Europe's top clubs.
Arsenal and Liverpool are amongst those credited with a previous interest in the Frenchman, who would be able to sign on a Bosman deal, while Juventus have also been linked.
Menez was on the verge of a transfer in the January window before promising to see out his current deal at Parc des Princes, but, after admitting that he feels "a little misunderstood" at the club, he appears to have set his sights on a move.
"I had back surgery last summer and, when I was fit again, the coach made his choice," he told Gazzetta dello Sport.
"(Former coach Carlo) Ancelotti was closer to his players - you felt important with him. Laurent Blanc has a different way of managing. I am a little misunderstood at PSG."
Menez has made just nine starts in all competitions for Blanc's side this term and, after spending three years with Roma before moving to the French capital in 2011, indicated he would be in favour of returning to Italy.
"I had a great time in Rome," he said. "I already speak the language. I know Serie A, I know everything about it. The adaptation would be easy.
"I am looking for a team that would make me rediscover the pleasure of playing football.
"As for my character, I've changed. The rebellious image is a thing of the past. I am 26 years old and have a family which makes me calm. I'm more mature, and I can prove it on the field."
The former Sochaux and Monaco man added: "Juve is a team that I really like - one of the best in Europe.
"It has a quality workforce, consisting solely of champions - including in my position. But competition does not scare me."