Transfer News: West Ham midfielder Mohamed Diame claims Liverpool interest
Mohamed Diame has been quoted by several newspapers as saying he 'thinks' he is still on Liverpool's wanted list.
Last Updated: 15/04/14 1:01pm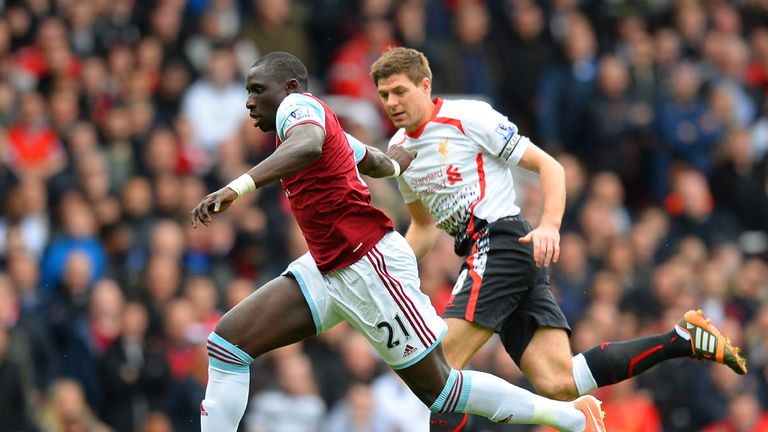 Diame has previously claimed that he was close to joining Liverpool two years ago only for a move to Anfield to collapse following Kenny Dalglish's departure as manager.
The 26-year-old subsequently signed a three-year contract with West Ham after leaving Wigan Athletic on a free transfer and he has since been linked with the likes of Arsenal, Aston Villa and Fulham.
Reports last month, meanwhile, claimed Liverpool are still interested in the Senegalese and that Brendan Rodgers was considering a £3.5million summer bid to bolster his squad ahead of UEFA Champions League football next season.
Diame has expressed his interest in joining a club in the Premier League's top six, but he is unsure if he will be heading to Liverpool at the end of the campaign.
"Two years ago I wanted to join a team with ambitions," said Diame.
"Overall, my season has been okay, although I think it is not up to last season. I started badly, but gradually I got my bearings.
"Liverpool? I can't tell you if I will be a Liverpool player next season. But I think my name is still on their wanted list.
"I don't hide it, I'm ambitious and I want to join a top-six side. I am 26 years old and it's time to take that step."