Liverpool winger Lazar Markovic has been suspended for their next four European matches following his Champions League sending-off against Basel in December.
Players normally receive three-match bans for violent conduct but Markovic has been handed an extra game because he was sent off when playing for Benfica in last season's semi-final.
Having been substituted during the second leg against Juventus, Markovic became embroiled in a touch-line altercation and was red carded by referee Mark Clattenburg.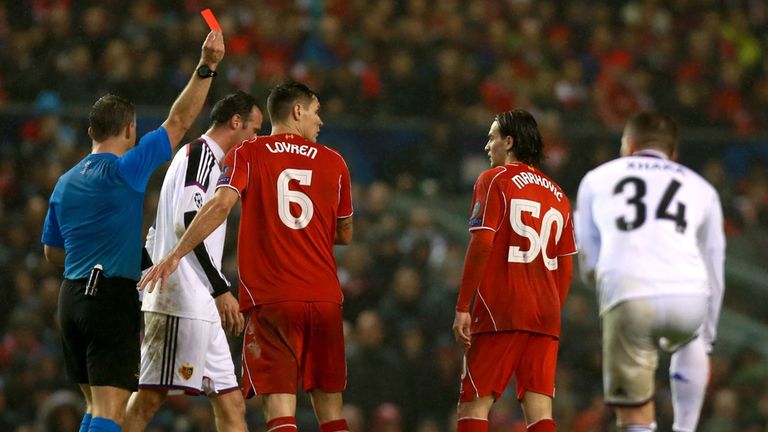 The dismissal meant the 20-year-old missed the final against Sevilla, which the Spanish side won on penalties.
It was already certain the £20m summer signing would be unavailable for both legs of Liverpool's Europa League last-32 clash with Besiktas, which starts on Thursday, but he will now have to miss the whole of any potential last-16 encounter as well.
Markovic was very controversially sent off during the 1-1 draw against Basel at Anfield, just 15 minutes after coming off the bench.
As he ran forward with the ball, he pushed his hand into the face of the pursuing Behrang Safari, who tumbled to the ground in a somewhat theatrical manner.
Reds manager Brendan Rodgers said after the match: "I thought the sending off was a really disappointing decision by the referee.
"His fingernail barely touches the nose of the defender and the defender is the guy who should be looked at, for his reaction."
Markovic has reacted to news of his ban on Twitter, posting a picture of himself after he was sent off with the message "4?"