Gary Neville says Liverpool are the favourites against Manchester United, but a win for the visitors would be a more defining result.
With just two points between them, the two rivals face off at Anfield on Super Sunday, live on Sky Sports 1 from 1pm, eager to get a result to keep their top-four push alive.
Sky Sports pundit Neville played for Manchester United against Liverpool on several occasions during his career, and he knows there will be key match-ups all over the pitch in Sunday's encounter.
The former full-back spoke to Sky Sports News HQ about this historic fixture… 
Gives us a sense of what these games are like…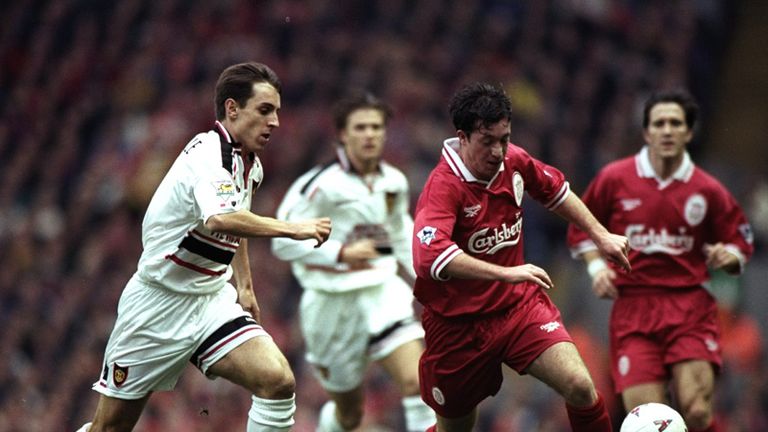 It's always a great fixture. For United, away at Anfield is always special. You don't get any time on the ball, you definitely feel a different level of anxiety going into the game about what could go well and what could not go well. It's fast and it's furious and in a game like Sunday where there's a lot on it, it makes it even better.
Is this a defining game for both teams?
Sunday's game now, with the way that it's set up, I wouldn't say is a game that defines who is going to finish in the top four, but it will certainly give the team who comes out better from the game a massive boost in confidence.


We always want to say that whoever goes on to win this will do this and that but it's too far out. Liverpool have still got to play Chelsea and Arsenal, United have got to play City and Chelsea. So you could win the game on Sunday and still be in a position where if you lose all the other games you're still in trouble.
So while I think it's a big game, United winning is bigger because a five-point lead is a big gap. If Liverpool win it puts them in a great frame of mind but I still think there's too long to go. A draw sets it up for the rest of the season. I think United would be content with a draw but I don't think a draw is the worst result for Liverpool either.
Who goes into this game as the favourite?
You'd have to make Liverpool the favourites. I know United played well last week but at Anfield and with their fantastic run of form, you'd have to make them favourites. United will have to go there on Sunday and withstand immense pressure, particularly early on in the game. Liverpool have got fantastic energy in that front six and I think are better at United than that. But United have got matchwinners in their team and I think the game is set up well.
Was the 3-0 win over Tottenham a turning point for United?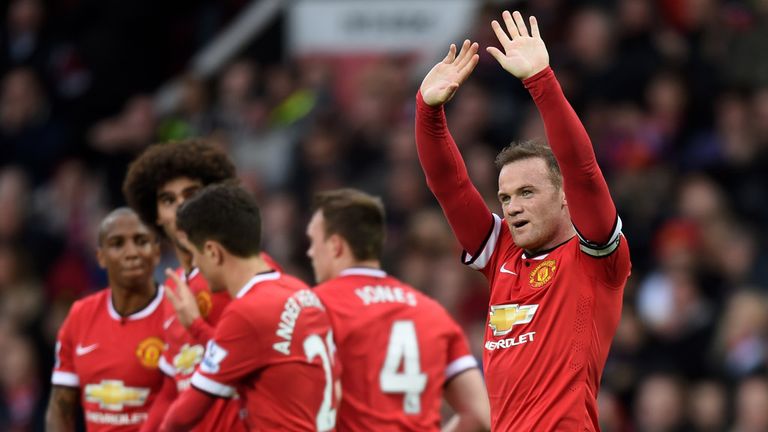 You'd hope so if you were a United fan but I think that was a complete bolt out of the blue. The speed of the game was higher than it's been all season, the directness and the intent to play forward – everything just seemed to be up a gear. It hadn't been like that in the past few weeks so for it to come like that in a moment when they'd just lost to Arsenal was a massive boost for everyone at United.
But I don't think you can play as you did at home to Tottenham and then go to Anfield and play the same way. That would be a big mistake, in my opinion. In a perfect world you'd love to go to Anfield, start positively and go a goal up, but how many times has that happened? How many times have United done it? They are few and far between. It would be naive.
United will need to change the way they play. I always felt it was the tightest ground along with The Dell to play at. The crowd were on top of you, the players you were playing against felt on top of you, so you had to be quick in your play and your touch had to be good. You had to know where your next pass was and if you didn't have that sorted you were going to be in trouble.
How do you think Louis van Gaal and Brendan Rodgers are handling the pressure?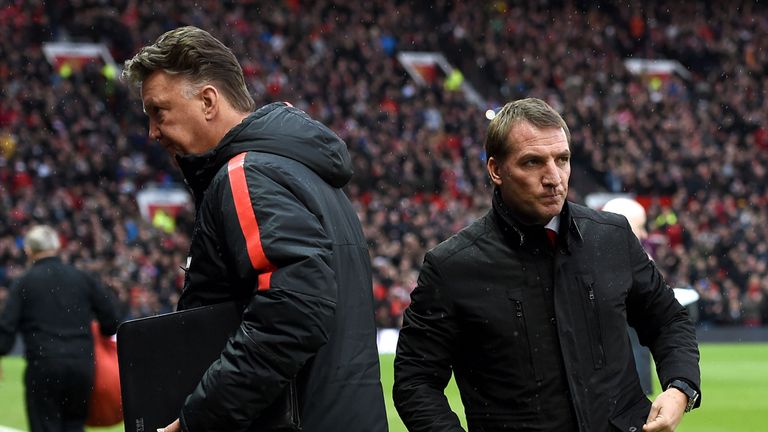 I don't think either manager is panicking. I think they're both confident in the ability of their team and if they're not then they're hiding it well in the interviews they do. You never get the feeling that Louis van Gaal blinks. Brendan Rodgers has backed his team all the way through the season, even when the new signings weren't fitting in and he's done brilliantly to get them back in this race because I wondered whether they could play a part in it as they looked defensively weak. I've been impressed by Liverpool over these past few weeks and credit must go to Rodgers for what they've done.
I think Van Gaal deserves credit too because United haven't been at their best. At times, they've been criticised for their style of play and the speed of their style of play but the fact they've recorded over 20 matches and have only lost a few of them is unbelievable.
Where are the key battles on Sunday?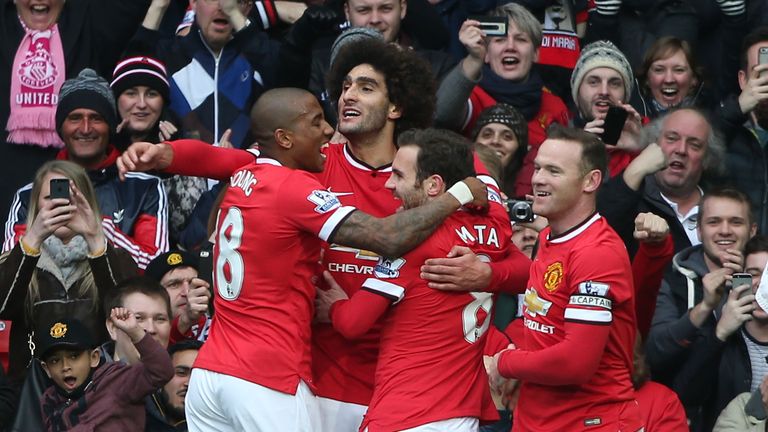 The most fascinating thing for me will be the first 15 or 20 minutes when Van Gaal asks the centre-backs to split and for Michael Carrick to go and get the ball. Liverpool will be pressing high and the crowd will be up. Can United get out, will they get dispossessed? I always felt the first 20 minutes was defining at Anfield. You have to get through it.
Jordan Henderson and Joe Allen will be interesting in midfield. How will they play against Ander Herrera, Michael Carrick and Marouane Fellaini if they play? How will United cut off those little pockets for the passes into Adam Lallana and Philippe Coutinho? There are so many things happening during this match for Liverpool and United to contend with.
The biggest thing will be that United will get put under immense pressure in the first 20 minutes and they like to play with a controlled tempo out from the back with the defence splitting. I'm not quite convinced by that as a strategy for winning at Anfield because it's never worked for United. We couldn't do it when we were at the top of the league so to think that we're going to do it on Sunday would be a bit of a mistake.
Liverpool v Manchester United is live on Sky Sports 1 from 12.30pm on Sunday and you can watch Super Sunday plus El Clasico for £6.99 with NOW TV.