Football Expert & Columnist
Liverpool would love to sign Theo Walcott, says Jamie Carragher
Carra thinks Liverpool will come out on top against Man Utd, but it won't be easy
Last Updated: 20/03/15 8:12pm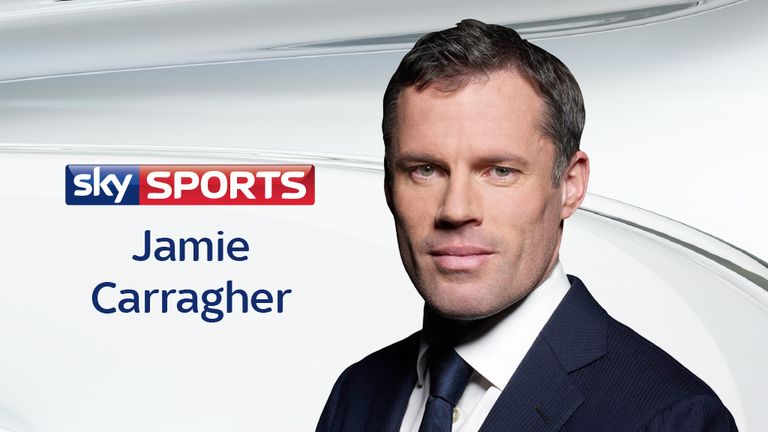 In his weekly column, Jamie Carragher looks ahead to the Super Sunday clash and says Liverpool would love to sign Theo Walcott if he was available.
The former Reds and England defender thinks Liverpool will "just shade it" against Manchester United but admits Brendan Rodgers needs to have a plan up his sleeve to stop Michael Carrick and Marouane Fellaini.
Meanwhile, Carra also assesses the work Rodgers has done to make Liverpool so defensively sound and also reveals that a move for Theo Walcott would be welcomed by all associated with the Merseyside club.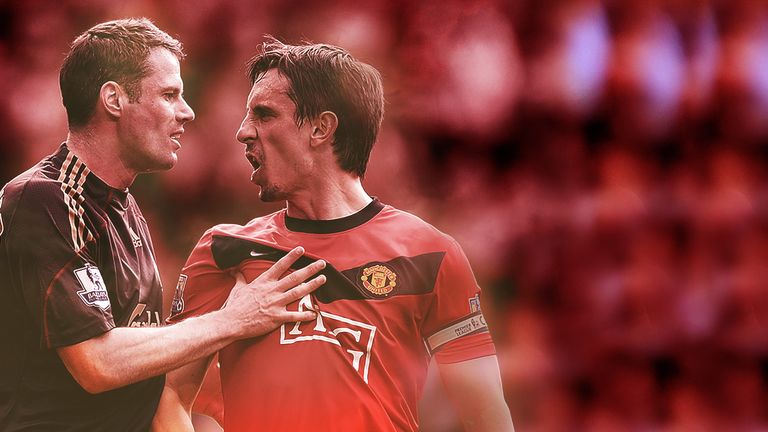 Looking ahead to the game on Sunday, where does this derby match rank in terms of importance and what is your prediction?
I class Everton v Liverpool as the derby game but you're talking about two of the most successful British teams in history. At this time both sides are vying for the Champions League spots but want to be going for the title. It's a huge game historically but you would want these games deciding league titles, FA Cups and other trophies really, but it's always a big game and always will be.
I fancy Liverpool with the form that they are in but Manchester United did play really well last week. I just think it being at Anfield, and watching Liverpool beat Man City there a couple of weeks ago, if they put in the same performance they may just shade it, 2-1.
Theo Walcott has been linked with a summer move to Liverpool, would he be a good signing? 
He's an Arsenal player at the moment but he is a player that Liverpool have looked at before under Rodgers. He's a good player but is struggling to get into the Arsenal team with their top attacking players. If he was available then I'm sure any Liverpool fan, player or manager would love to see him at the club. But, he is an Arsenal player at the moment, and we must respect that.
Do you think Manchester United boss Louis van Gaal will keep the same team that beat Tottenham 3-0 last weekend?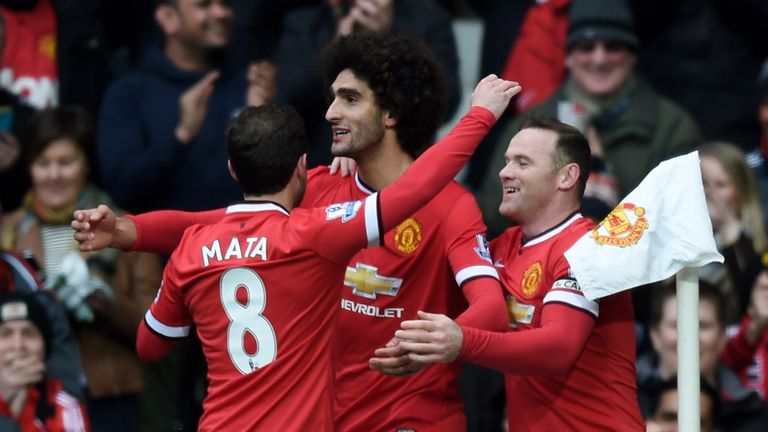 I think so. It was one of Manchester United's best performances of the season. He may bring Angel Di Maria back in but Juan Mata played well against Tottenham. Di Maria would add that bit more pace even though he's not been in great form. That's a decision the manager has to make. Does he go with the tried and trusted team? If that is the case then Di Maria won't be playing too much. When you're out of the team and the team are playing well it's hard to get back in.
After a sticky start to the season Liverpool have conceded just eight goals in their last 17 games. What has been the main difference?
I think it coincides with the change in formation. Credit to the manager. He had to try and find a way of stopping the team leaking goals. He tried different permutations in terms of players but he changed to this three at the back and that has played a big part.
Also, the players have given Simon Mignolet more protection, so he is looking a lot better and was outstanding against Swansea. Martin Skrtel has looked like a leader in there alongside Emre Can, who has been outstanding, and Mamadou Sakho has been in and out through injuries but he's done really well. 
A lot of Liverpool's success has been built on clean sheets and it's given the attacking players confidence to have shots and try different things.
You were critical of Sakho and Skrtel after Liverpool's dramatic 3-3 draw at Crystal Palace last season, do you think they are more comfortable in a back three rather than a two? 
Not necessarily. I think they've played in a back-four for most of their careers. It's just the balance of the Liverpool team and the personnel that are playing. Sakho gives a nice balance with his left foot on the left hand side.
In this Rodgers team, they both look more comfortable in a back three than a back four – that is true, but they have an extra defender there now and have extra protection in front from the central midfield players. It makes the team look a lot more solid.
Every time Michael Carrick has started a game away from home for Manchester United this season they have avoided defeat, how important is he to United's chances? 
Well hopefully he doesn't start at Anfield! He brings great composure, great passing ability and has been a fantastic player for Manchester United, winning lots of trophies. He's been very effective for United and is also back in the England squad now.
He's proven everyone wrong after a tough start to his career there. All the attacking players at United would want Carrick in that team. He feeds the ball so well and so early with great accuracy. It makes it a lot easier for the attacking players as he's always looking to go forward with the ball. You only have to look at how many goals he creates, that's been a huge improvement in his game. He's calm and collected and calms his teammates down. He'll be very important for United against Liverpool.
Daniel Sturridge has scored just one goal in his last six Premier League appearances, do you think he is 100 per cent fit yet?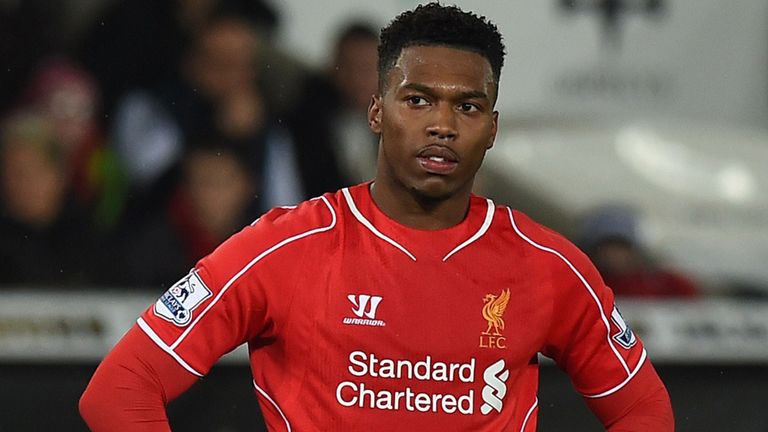 Sturridge is still three or four games away. He's getting fitter but he's been out for a long time. There are less and less games now between the end of the season and it will be interesting to see if Rodgers sticks with him. I still think he's done well, scored a few goals, but he's not the electrifying Sturridge we saw last year.
That will come with games because he's been out for a long time. Hopefully he'll get a couple of games under his belt for England and when he returns from the international break we'll see the best of him in a Liverpool shirt.
Do you think United will target Emre Can with Marouane Fellaini's aerial ability and how do you go about stopping him?
I'm sure they will. He's very awkward to play against and can cause anyone problems. I've played against him in Liverpool derby games and he is a handful, it's up to Liverpool to contain that.
But Liverpool will be aware of his strengths and I'm sure Rodgers will have something up his sleeve. You don't want to get into a battle with him. He's psychically imposing and a bit awkward with his elbows flying about. With Fellaini you don't want to get too deep, you want to push up as he isn't the quickest of players. I'm sure that's what Liverpool will try and do.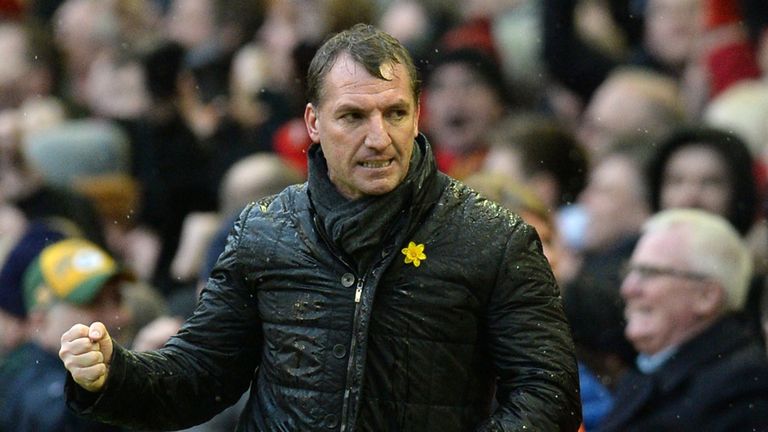 Watch Liverpool v Manchester United live on Super Sunday from 1.30pm on Sky Sports 1 HD.