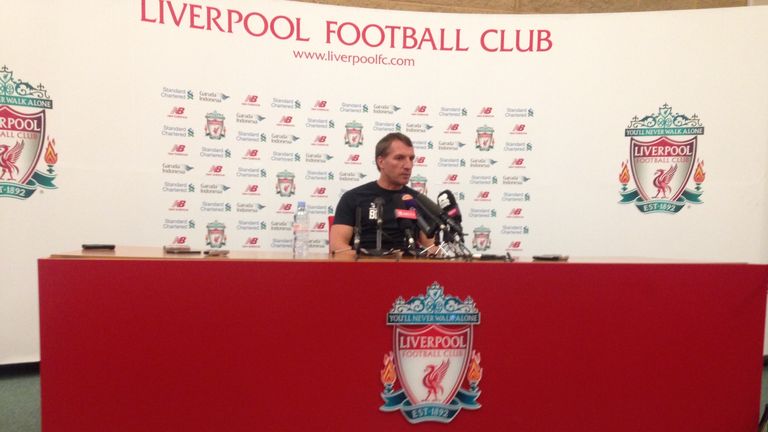 Brendan Rodgers expects Raheem Sterling to stay at the club despite transfer speculation regarding his future.
Sterling has been linked with a move away from Liverpool and talks over his future scheduled for Friday were cancelled by the club.
The 20-year-old was booed by some Liverpool fans as he accepted the Young Player of the Year award at Tuesday night's end of season awards ceremony.
Rodgers does not expect Liverpool's owners to be swayed by public opinion and insists they will show their strength when dealing with any player negotiations.
The Liverpool boss expects talks with Sterling to continue at the end of the season and praised the England striker for his impeccable behaviour.
 "Raheem has two years left and I expect him to see that two years through and continue to behave as immaculately as he has done.
"I don't see Raheem being unhappy. Raheem's representative made it very clear that they wanted to speak at the end of the season, so for us our concentration is really on the last game of the season, so I am sure talks will take place over the course of the summer.
"We want to resolve the (contract) situation but it doesn't change my approach to him. There is no problem there.
"Ownership have shown their strength in their time here. When they have had to show that strength with players they have done that."