Liverpool midfielder Adam Lallana has no problem 'winning ugly'
By David Board
Last Updated: 13/08/15 9:05pm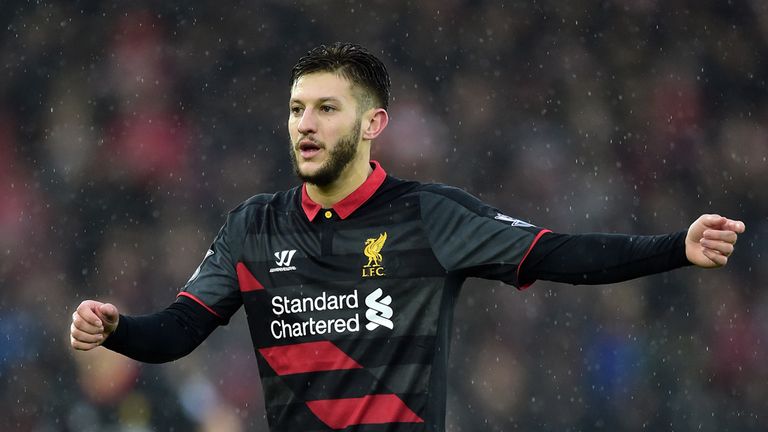 Liverpool midfielder Adam Lallana says he would not mind his side playing ugly if it delivered results on the pitch.
Brendan Rodgers' side beat Stoke at the Britannia Stadium last Sunday - courtesy of Philippe Coutinho's stunning late strike - to avenge the 6-1 defeat they suffered there on the final day of last season.
"It was a fantastic result for us," Lallana told Liverpool's official website. "It wasn't the prettiest of football matches but it was a lot prettier than the last game of last season for us.
"Maybe that's a side of our game that hopefully you'll see a bit more of this season and if it results in victories, then who is going to ask questions about it? Certainly not us."
Lallana, who joined Liverpool from Southampton in the summer of 2014, had his preparations for last season cut short by injury and was forced to wait two months before making his debut.
"Physically I am in great shape at the moment and I've not missed a training session or a game to date," he said.
"I want to have a good season, do well and add more goals to my game. I feel if I stay fit and out on the pitch, that's what I'll do."