Liverpool's Joe Gomez determined to work hard and keep his place in the Reds defence
Last Updated: 12/09/15 12:23pm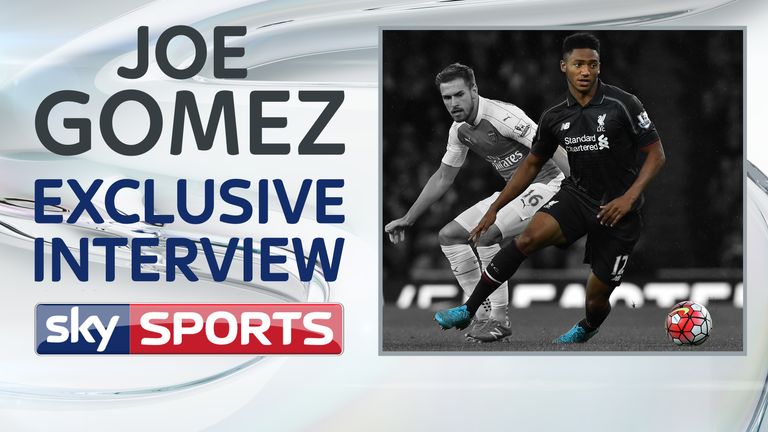 It has been quite a year Joe Gomez. In a little over 12 months, he has made his professional debut for Charlton, earned a move to Liverpool, received a call-up to the England Under-21 squad and could now be set to start against Manchester United at Old Trafford.
The 18-year-old defender has seemingly taken it all in his stride and in an interview with Soccer Saturday, he revealed that he intends for all of this to be just the beginning.
Indeed, while he is happy to fill in anywhere at the back to get a game for Liverpool, Gomez - who has impressed at left-back this season for the Reds - is determined to make his mark as a ball-playing centre-back in the future.
"I think at the moment I'm just grateful for the opportunity of playing and left-back has been my chance to do that," he said. "So at the moment, I'm just trying to learn and be the best that I can be, in whatever position I play in.
"But, ideally, coming to the club and speaking to the manager, we both know that in the end my goal is to be a centre-back and that's something I always keep at the back of my mind so I can be the best centre-back I can be."
The transition from full-back to centre-back is one he has managed successfully once already in his young career.
At Charlton, he got his chance in the team at right-back before moving into the centre as the season progressed. Now, having moved up a division, he must do so again.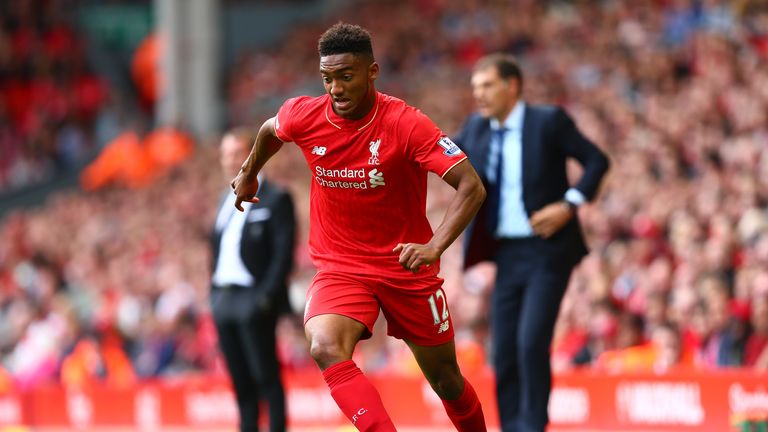 Far from being frustrated though, Gomez believes his time at full-back can only help him when he does eventually move inside.
"At the moment playing at full-back, it all ties in to helping me learn positionally at centre-back as well," he added.
"It's all a positive really, learning to play left-back and trying to put it in to be a good centre-back. In the future hopefully, I can make the transformation back to being a centre-back."
As for the game against United, the youngster is looking forward to being involved in such a huge clash between fierce rivals whether he plays or not.
"I'm aware of how big the game is," said Gomez. "So, it's obviously another big game for me to be involved in and whether I get to play or not, just to be around the environment on a day like that will be massive.
"Hopefully as a team, we can perform well and get another three points."
Watch Soccer Saturday from 12pm on Sky Sports News HQ or Sky Sports 5 HD to watch the interview in full.
You can also watch Manchester United v Liverpool on Saturday Night Football from 5pm on Sky Sports 1 HD.