Arsenal defender Laurent Koscielny says he knew he had to stay calm when confronted by Diego Costa - despite admitting his friends said they would have hit the Chelsea forward.
The France international clashed with Costa during Chelsea's 2-0 win over the Gunners at Stamford Bridge in September, a match which saw Gabriel shown a red card for an off-the-ball stamp on Costa. 
The Football Association later rescinded the Brazilian's dismissal, but took retrospective action on Costa for his slap on Koscielny which occurred earlier in the match and was not picked up by referee Mike Dean. 
After being struck and bundled to the ground by Costa, Koscielny refused to react and he insists his experience proved invaluable in helping him to keep his emotions under wraps.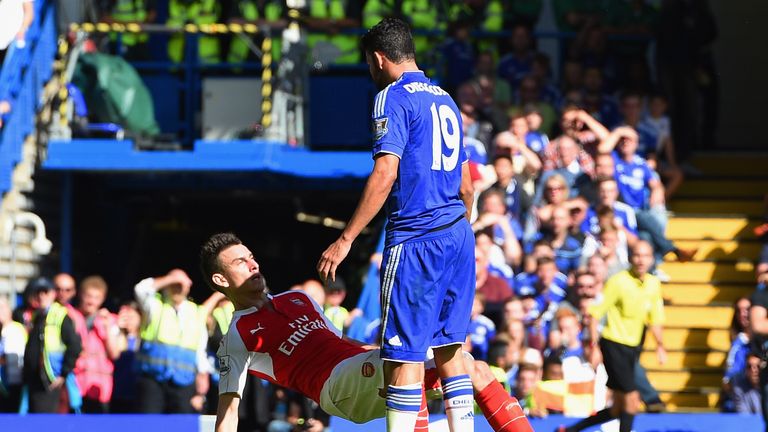 "At the time, when he gives me a slap on the face, I don't pay attention," the 30-year-old told L'Equipe. 
"We're in a defensive situation and I continue to play. After he pushes me, I fall and get up because I'm not the type of player who drops down like that.
"Sure, I could have had a reaction but I managed to keep my nerves. He wants to blow a defender's fuse but you have to stay calm. I received a lot of messages telling me: 'Well done because I would have hit him'.
"It's five years that I've been at Arsenal, I have over 200 matches with my team, some very important. I played a World Cup and the Euros. 
"All this experience helps my serenity and allows me to not be overwhelmed by the emotions of an encounter."