Arsene Wenger says "world-class" David Ospina could still be Arsenal's No 1 goalkeeper in the future.
The Colombia international had been in line to take on Sunderland in the FA Cup on Saturday in what would have been his first Arsenal appearance since a high-profile error contributed to a September defeat to Olympiakos.
However, he failed to make the starting line-up after suffering a slight groin problem.
Injury also prevented Ospina turning out in the League Cup, while Petr Cech has played in all four Champions League games since the Olympiakos upset.
But Wenger believes his second-choice 'keeper - six years younger - has all the attributes to step up when Cech eventually calls time on his career.
"I think he can be the goalkeeper of the future here as well," said the Arsenal boss, who reacted angrily back in the autumn when questioned persistently about his decision to pick Ospina in Europe. "With Petr Cech getting older year after year, he may get more games as well...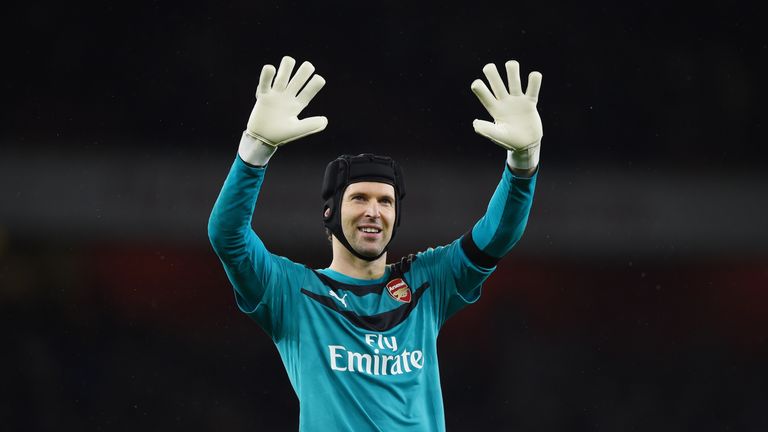 "I believe that Ospina is not treated fairly. If you look at the whole of 2015, everybody neglects he played six months.
"I personally think he is world-class. I did not take Petr Cech based on the performances of Ospina. Petr Cech was just an exceptional opportunity where it was difficult to say no. It was not because I was unhappy with Ospina.
"I was very happy with Ospina. It was just an opportunity to say no would not have been right. Unfortunately, Ospina has been punished by that decision. I rate him highly.
"True he had a bad season because he has that mistake, and when you do not have many opportunities and you have one bad catch everyone is after you."