Alexis Sanchez key to Arsenal's Premier League title hopes
Last Updated: 10/02/16 2:36pm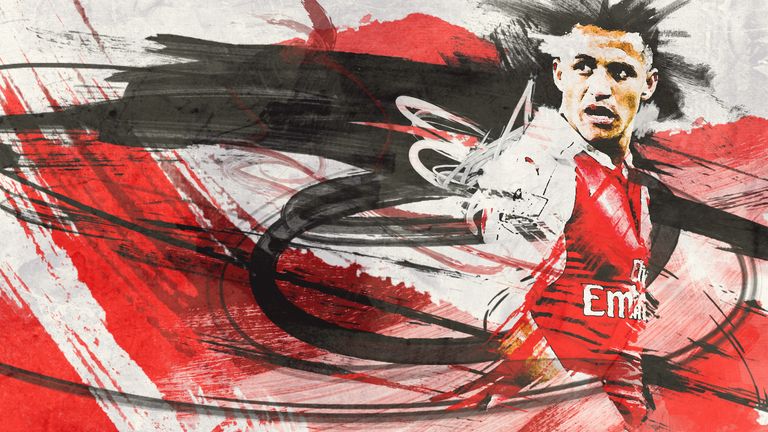 We examine Alexis Sanchez's importance to Arsenal ahead of their Super Sunday clash with Premier League leaders Leicester City...
Leicester will not be looking forward to another meeting with Alexis Sanchez. The Chilean's brilliant hat-trick inspired Arsenal to their emphatic 5-2 win at the King Power Stadium in September, and he will be central to their hopes of closing the gap on Claudio Ranieiri's side on Sunday.
Sanchez's goals that afternoon were his first of the season after an eight-game scoreless run, and Arsene Wenger declared him "back at his best" in his post-match press conference. The Arsenal manager was vindicated as the 27-year-old embarked on a run of 10 goals in six games for club and country, including a double in the Gunners' 3-0 win over Manchester United.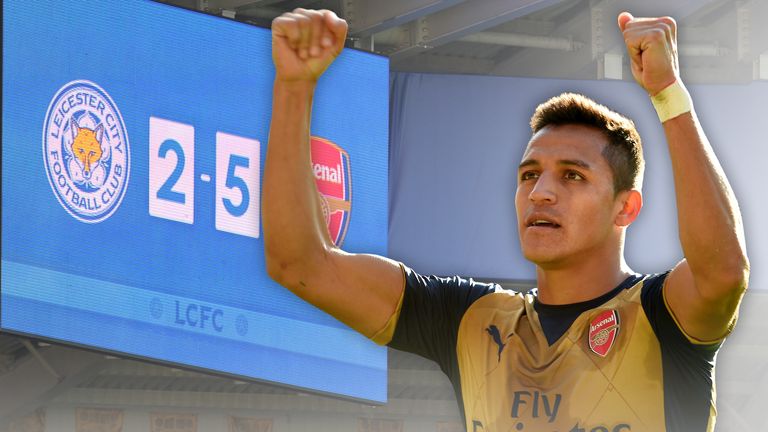 The season has taken plenty of twists and turns since then, but there are parallels between the two encounters for Sanchez, who is once again bidding to rediscover his best form. He did find the net in Arsenal's recent FA Cup win over Burnley, but has gone eight league games without scoring - a drought punctuated by a two-month injury lay-off between November and January.
Sanchez struggled to make an impact in Arsenal's 2-0 win over Bournemouth on Sunday, but there have been encouraging signs since he returned to the side with a lively cameo in their 1-0 defeat by Chelsea on January 24, and Wenger saw his time out as a blessing in disguise after a gruelling summer of Copa America duty with Chile.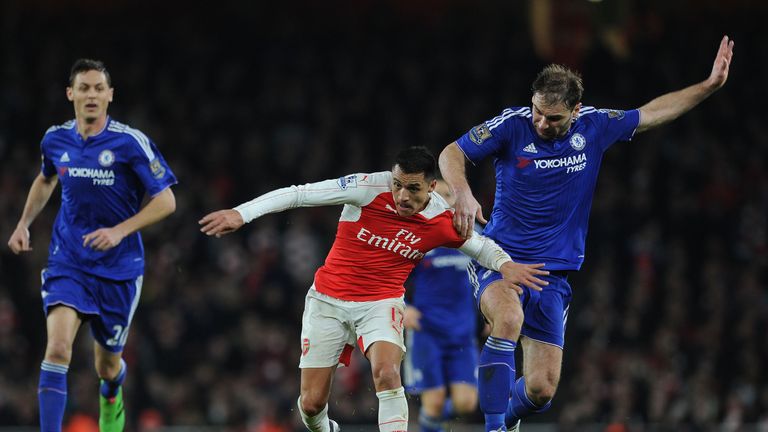 "He's had a long rest now," the Arsenal manager said after Sanchez struck the winning goal against Burnley. "When he got injured, you could see signs of fatigue but two months rest I think is a good winter break."
The benefits were certainly plain to see against Southampton, who somehow escaped the Emirates Stadium with a goalless draw despite dazzling displays by Sanchez and Mesut Ozil. "He's one of the players who is difficult to stop because they have such high qualities," Ronald Koeman said of Sanchez. "He's fast, and technically, he's perfect."
Sanchez's elite technical quality is only half of what he brings. His tireless, all-action playing style rubs off on his team-mates, and Wenger has talked up his leadership, too. "He's a guy who likes big games, and for me that is the most important thing in a big player," he once said. "It's a kind of leadership on the pitch. He does not say out of the game: 'I want to do this, I want to do that,' but on the pitch he's a leader." 
Arsenal with and without Alexis Sanchez starting - PL 2015/16
| | | |
| --- | --- | --- |
| With Sanchez | Stat | Without Sanchez |
| 15 | Games | 10 |
| 9 | Wins | 5 |
| 4 | Draws | 2 |
| 2 | Losses | 3 |
| 1.7 | Avg. goals for | 1.3 |
| 0.7 | Avg. goals against | 1.2 |
| 12.1 | Shots per game | 9.2 |
| 2.1 | Points per game | 1.7 |
| 60% | Win % | 50% |
Arsenal sorely missed Sanchez's influence during his injury absence, with their goals dropping off and their win rate falling from 60 per cent to 50 per cent in the league games in which he didn't start. "He is the guy who can change the course of a game," Sky Sports pundit Thierry Henry said earlier this season. "I love the way he plays. He plays with his heart and I know the fans love that about him. When you have a guy like Alexis Sanchez, it is the X-factor."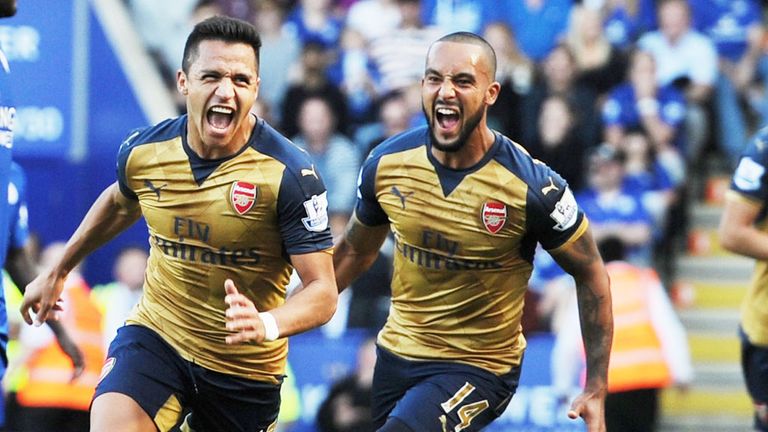 It could be argued that Ozil - with his four goals and 16 assists in 23 Premier League appearances - is even more important to Arsenal's title aspirations, but he is at his most effective alongside Sanchez. Against Southampton and Bournemouth the duo exchanged more passes than anyone else on the pitch, and it is no coincidence that they were two of Ozil's finest displays this season.
It's also notable how much the German has improved since Sanchez joined him at the Emirates - and he's not the only one. "We're lucky to have Alexis with us - I've always said that," said Santi Cazorla in November. "He's one of the best players in the world. Playing alongside Alexis is a privilege and it's really easy to understand him on the pitch."
Alexis Sanchez at Arsenal - PL 2015/16
| | | |
| --- | --- | --- |
| Goals scored | 6 | 2nd |
| Shots per game | 3.8 | 1st |
| Dribbles per game | 3.2 | 1st |
| Chances created per game | 1.8 | 3rd |
| Fouls won per game | 2.6 | 1st |
Sanchez has elevated his Arsenal team-mates, and despite suffering from injury problems and fatigue for much of the season, he still ranks highly in all attacking departments. He is first for shots and dribbles per game in the Premier League, second for goals scored and third for chances created per game behind Ozil and Cazorla.
Sanchez's high-risk style means he also loses possession more frequently than any of his team-mates (18.5 times per game on average), but the rewards speak for themselves. "If you're an Arsenal fan, we were all waiting for that type of match-winner," added Henry.
After recharging his batteries and working his way back to full fitness, Arsenal can expect an even greater contribution from Sanchez in the final months of the season. A repeat of his last performance against Leicester would be a perfect way to start.
Watch Arsenal v Leicester live on Sky Sports 1HD from 11.30am on Sunday