Arsene Wenger has admitted Arsenal's confidence is shot in the wake of the Gunners' 2-1 home Premier League defeat to Swansea.
Arsenal take on Tottenham in the north London derby at White Hart Lane on Saturday, now trailing Premier League leaders Leicester City by six points with 10 games to play.
Wenger's men blew the chance to cut Leicester's lead as Wayne Routledge and Ashley Williams struck at the Emirates Stadium to steal Swansea victory.
Some of Arsenal's supporters turned on their team and left well before the game's end, leaving Wenger admitting his side's mood has hit a rut.
"It looks a little bit like that, yes," said Wenger, when asked if Arsenal are suffering a crisis of confidence.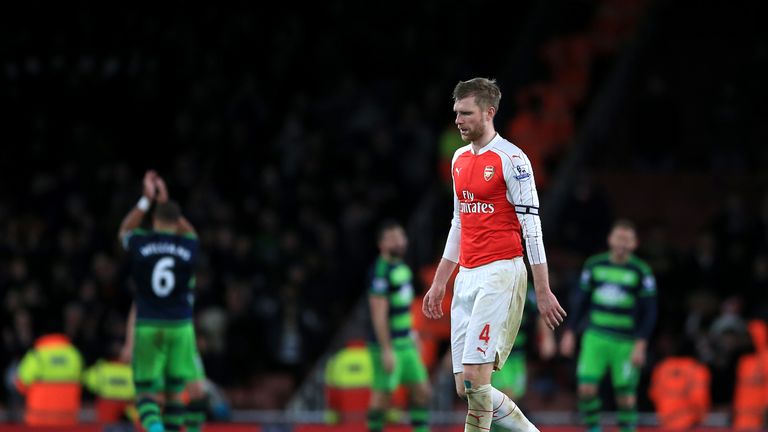 "We have to focus on our job and come back reminding ourselves that we have some quality as well. We've got to analyse this result and bounce back. We have a big game this weekend."
Wenger admitted Arsenal have surrendered the right to consider a first Premier League title since 2004, and must now quickly move on from Wednesday night's Swansea defeat.
"At the moment I am worrying more about the result than the title," said Wenger.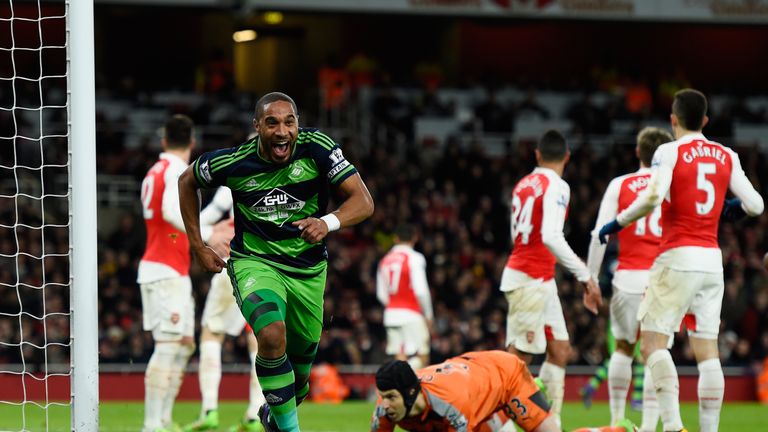 "At the moment we don't dream, we have to be realistic and come back to what we do well. And do the basics.
"We want the focus to be on trying to win the next game, and we won't talk about the title. I'm not in the mood to do that. It's a big disappointment and we have to swallow that and bounce back."
"At the moment, I believe that we need to get back to positive results before we speak about the championship which is at stake at the moment. It is very difficult as it is unpredictable. Manchester City lost, Tottenham lost. It is very difficult to predict what will happen in this league.
"Let's focus on winning the next game and not talk about the title tonight. I'm not in the mood to do that tonight. It is a big disappointment for us to swallow this and we need to bounce back."