Hector Bellerin says Arsenal will use the upcoming international break to "recharge their batteries" ahead of a final assault on the Premier League title.
Bellerin impressed during his side's 2-0 win at Everton on Saturday, but the Gunners remain 11 points behind league leaders Leicester, after the Foxes won at Crystal Palace.
The 21 year-old Spain international, who set up Alex Iwobi for the first goal against the Toffees, believes Arsenal are playing well despite being eliminated from both the Champions League and FA Cup in recent weeks.
"The team put on a great performance, especially in the first half with two great goals. That gave us the chance to relax a little bit in the second half," Bellerin told Arsenal's website.
"I think the team has had more purpose with the ball lately and we are playing better football and that is showing on the pitch because we have to defend less, because we are keeping the ball and creating way more chances.
"It is a great time to go on the international break after a win and it's time for the players to recharge their batteries because it is the last bit of the season and it is important for us."
Some sections of the Arsenal support at Goodison Park continued their calls for Arsene Wenger to step down as manager after 20 years at the helm.
However, the 66 year-old Frenchman remains defiant and says his team have responded well to recent criticism of their performances.
"If you lose it is disastrous but we were not as bad as that," said Wenger. "We were backs-to-the-wall and responded well. I am pleased mentally we responded under pressure."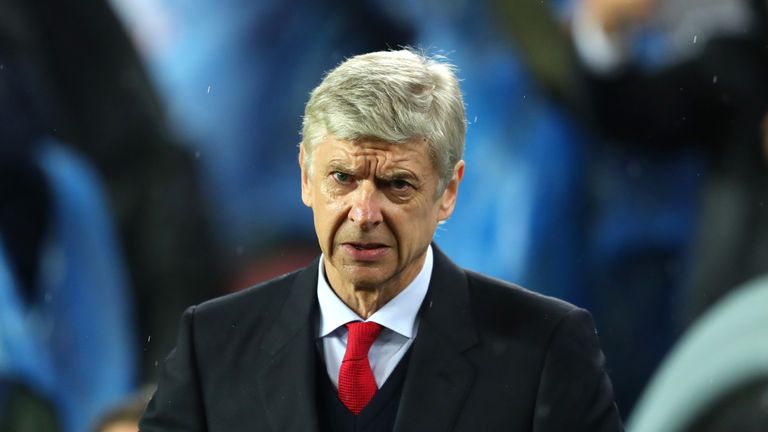 "We have a game based on movement, mobility, technical level and attacking football and we have to get the balance right.
"Sometimes it is not right. Let us not forget some players were out for the whole season basically.
"(Danny) Welbeck was just coming back, Iwobi is just coming into the side and (Mohamed) Elneny is giving us good balance, and we just bought him in January."