Sir Alex Ferguson has defended former rival Arsene Wenger, saying he admires the Arsenal boss for sticking to his footballing principles in the face of criticism.
The pair clashed continuously during the early years of Wenger's tenure in North London but their relationship improved towards the end of Ferguson's reign and the former Manchester United manager maintains a deep respect for the Frenchman.
Though Arsenal finished second in the Premier League last season, they finished ten points behind champions Leicester City and their capitulation in the title race led to unrest among sections of the club's supporters, with Wenger shouldering the blame.
However, despite Arsenal's failure to sustain a title challenge in recent seasons, the 66-year-old Wenger has led his team to the last 16 of the Champions League for 16 consecutive seasons.
Ferguson, who appreciates how difficult long-term consistency is to achieve, believes the criticism Wenger has received is unfair.
"He (Wenger) has been fantastic," Ferguson was quoted as saying in the Champions League 2016 final programme.
"Now he gets a lot of criticism, but I admire that you're not going to bend to the will of the critics. He stays with what he believes in. And I think people who do that are outstanding coaches.
"When you talk about consistency, Arsene's never changed the way that his side has played."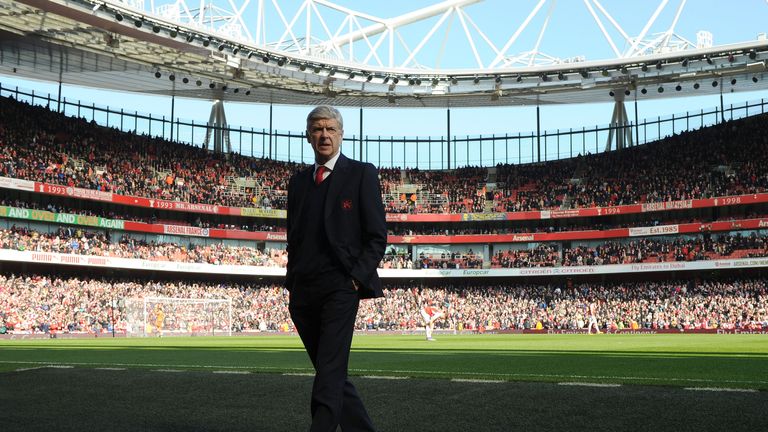 Wenger completed his first signing of the summer on Thursday, when Arsenal finalised a deal Switzerland midfielder Granit Xhaka from Borussia Monchengladbach for a fee in the region of £30m.
Ferguson has always been an admirer of Wenger's eye for talent and appreciates the style of football he sets his teams out to play.
Ferguson said: "I think he inherited a team when he first came to Arsenal with Steve Bould and Martin Keown and Tony Adams - fantastic warriors - but his team evolved when they started getting players like Thierry Henry, Robert Pires, Emmanuel Petit and Sylvain Wiltord.
"There was a change in the culture of the team. They became a magnificent team. Arsene has never changed in the type of player he wants or the sort of play he wants.
"It's always about penetration from runners off the ball, good passes into angles for the strikers."