Arsene Wenger's 20 years: Where did the revolution go wrong?
Last Updated: 22/09/16 11:14am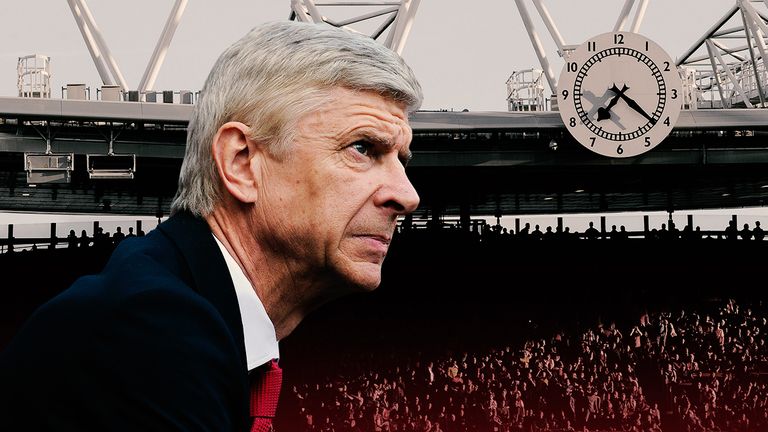 It's more than 12 years since Arsenal last won the Premier League title. On the 20th anniversary of Arsene Wenger's appointment, Adam Bate looks at how the Frenchman's revolution went wrong.
It was after Granit Xhaka's second start for Arsenal that Arsene Wenger compared him to Emmanuel Petit. "He has a good engine, good stature, he is good in the air and has a good balance in his game," said Wenger. "He is a bit similar to Petit in the way he plays football."
Cue the exasperation. It's not that Wenger is wrong. Xhaka is a physical presence in midfield and a left footer to boot. That upright stance is indeed reminiscent of the old ponytailed favourite. It's more that supporters had long realised this had been missing from the team.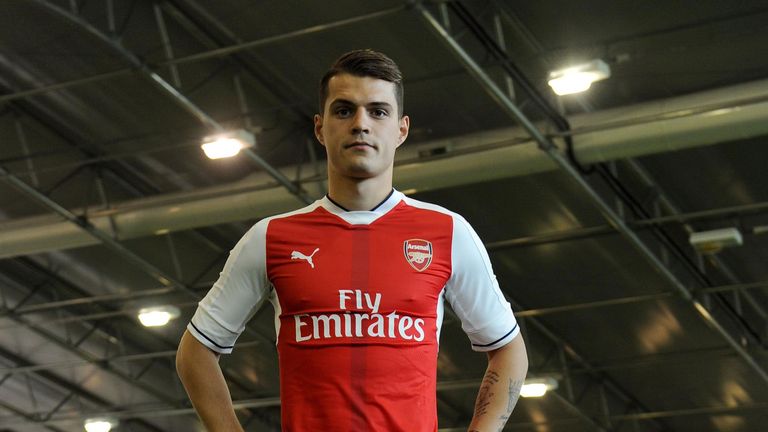 Such players had been a feature of Arsenal's years at the apex of English football under Wenger. The pairing of Petit and Patrick Vieira had propelled the side to the first of his titles in 1998. Two more followed after Petit was replaced by the Brazilian Gilberto Silva.
This was an Arsenal that fused the mean streak of the George Graham years - the Gunners picked up more red cards than any other Premier League team between 1996 and 2006 - with a silky smooth style of play that had been hitherto unseen in English football.
Premier League rivals comparison: 1996 to 2004
| Team | Red Cards |
| --- | --- |
| Arsenal | 35 |
| Chelsea | 22 |
| Liverpool | 22 |
| Man Utd | 18 |
It was a blueprint for success. A blueprint Wenger abandoned. "He identified it as soon as he came," Jamie Carragher told Sky Sports. "Patrick Vieira was one of his first signings. His first summer he brought in Emmanuel Petit. I don't understand why he went away from it."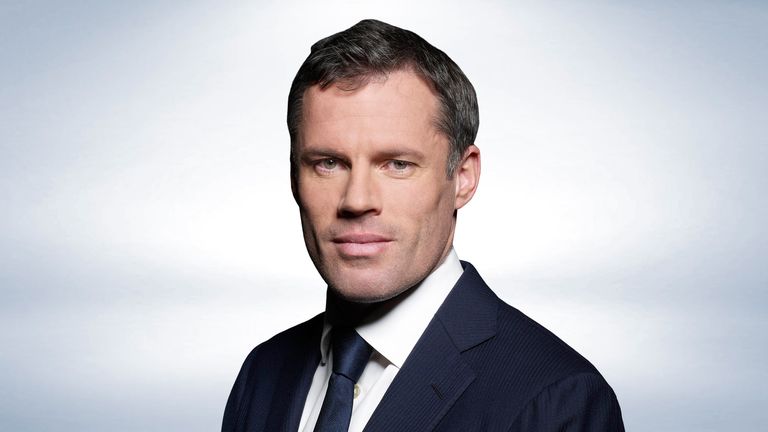 Patrick Vieira was one of his first signings. His first summer he brought in Emmanuel Petit. I don't understand why he went away from it.
Jamie Carragher
Unlike Petit, Vieira was not replaced. In fact, the only midfield arrival in the summer that he departed was Alexander Hleb. Instead, youngsters Cesc Fabregas and Mathieu Flamini - two very different midfielders - were given the freedom to develop. Arsenal changed.
Working out the reasoning behind that is a tricky one to decipher. It's been much debated among Arsenal supporters and everyone else. A myriad of factors were at play. Certainly, Wenger has argued that the stadium move, and the funding required to facilitate it, limited his options.
But it's also impossible to ignore the context in which he reshaped the Arsenal midfield. The emergence of Xavi Hernandez and Andres Iniesta at Barcelona, diminutive playmakers who could outpass opponents without necessarily needing to win the physical battle, pointed to a shift.
Wenger embraced it. A sort of kinship between Arsenal and Barcelona manifested itself in a regular flow of players to Camp Nou. When the sides met in the 2006 Champions League final, it could be seen as confirmation that these were the two clubs on the right path.
Perhaps Wenger's reaction to Jose Mourinho's robust Chelsea side was to go the other way. But this was downgrading by design. Without a minder for Fabregas, Wenger's commitment to the new style was total. "They were small, they were diminutive," Gary Neville told Sky Sports last year.
"You can make one mistake by playing Flamini alongside Fabregas and not being powerful enough, but then you sign Mikel Arteta. Now it's Santi Cazorla in there. So for 10 years, it's not just Cesc Fabregas, it's a continual string of errors over a sustained period of time."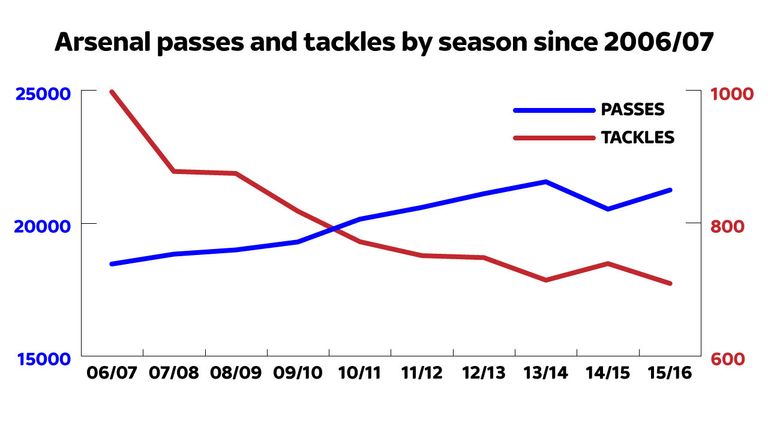 Arsenal's evolution from a team of tacklers to a side so devoted to passing the ball can be seen in the statistics. They were the top tacklers in 2006/07 but the number of tackles made by Wenger's side dropped for eight seasons in a row. It's an astonishing shift in approach.
Meanwhile, over those same eight seasons, with an almost eerie uniformity, the number of passes made by Arsenal also went up year-on-year too. They adapted their game to the new Wenger ideal of being Barcelona like. Or perhaps more accurately, Barcelona light.
It's only fair to point out that this trend was in line with a broader change of emphasis in the English game. But it's easy to wonder whether Arsenal went too far. For example, they have made both more passes and fewer tackles than the last three Premier League champions.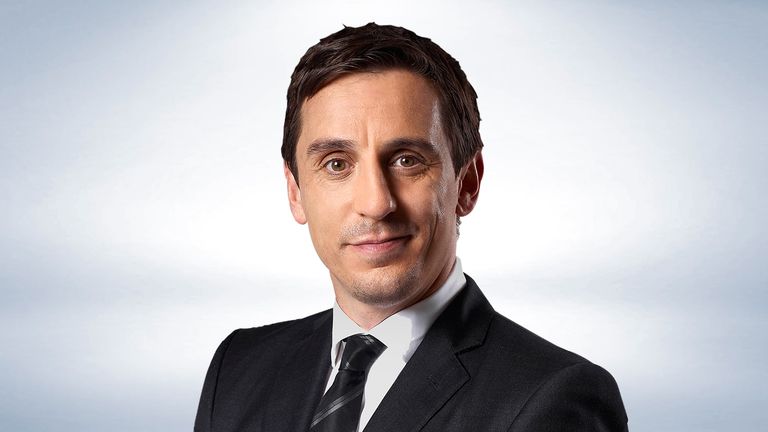 It's the one big black mark I've got against Arsene Wenger in these last 10 years.
Gary Neville in 2015
"I just can't get my head around why you would not sign players of power to assist these talented players that you've got which would enable them to win the league," said Neville. "It's the one big black mark I've got against Arsene Wenger in these last 10 years.
"Why hasn't he addressed the issue of these type of players in midfield because they cannot win the league with those type of players. It can't happen. He's either naive or arrogant. Why he won't buy those players I don't know.
"I think it's arrogance to think you're not going to adapt your team to impact upon the other teams you're playing against and their strengths. They keep losing this way. I just wish they'd correct this issue of lacking power and strength in the middle of the team."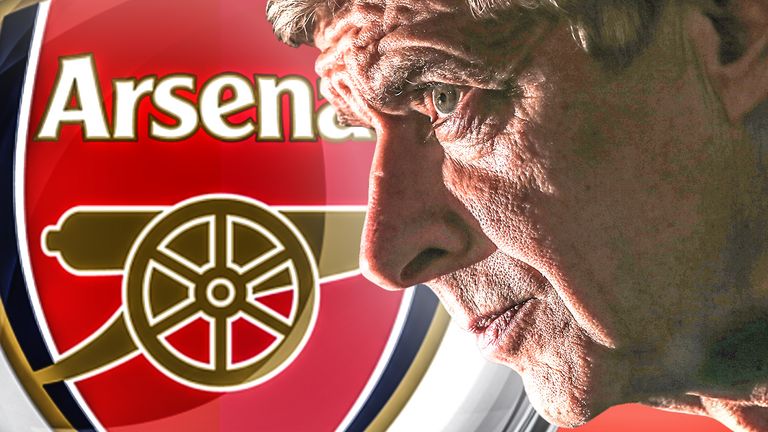 Interestingly, perhaps there are signs that Wenger is starting to do just that. The much-lauded victory at Manchester City in January 2015 featured Francis Coquelin snapping away in midfield and was soon seen as a new benchmark for Arsenal's willingness to compete.
The statistics show that the 2014/15 season was the one that broke the chain of an ever-decreasing number of Arsenal tackles. It also ended the passing sequence too. There's since been a rise again but the signings this summer suggest there has been a change of course.
After targeting Jamie Vardy, Wenger eventually opted to bring in Lucas Perez - the sort of striker Arsenal have not had for years. Xhaka, meanwhile, also harks back to an earlier era. Not so much a holding player, but bestriding midfield like Petit before him.
"I personally prefer him as a box-to-box player," said Wenger earlier this month. "Because he has the engine, he has the power, he has the long pass. He likes to come deep and distribute the game, but he has the engine to have the impact with his runs. He can have a huge impact."
Nothing can make up for those 12 years without a title, a period which saw Wenger steer the club along a course that has not led to the silverware expected. Moreover, this still threatens to be the club's first decade without a league crown since the 1960s.
But Xhaka, among the top 10 midfielders in the Bundesliga for both tackles and interceptions last season as well as a man with six red cards in two years, marks a recognition of the need for change. An acknowledgement perhaps, of a revolution gone wrong.