Arsene Wenger has likened Arsenal forward Alexis Sanchez to Barcelona striker Luis Suarez, but admitted he was not convinced by the Chile international as a striker at first.
Sanchez has been handed a new role this season, leading the line ahead of new signing Lucas Perez and in the absence of injured pair Olivier Giroud and Danny Welbeck.
The 27-year-old has scored five goals in his last six games for the Gunners and Wenger, who celebrates his 20th anniversary at Arsenal, is delighted with the contribution he has made so far this season.
Speaking in an exclusive interview to Sky Sports pundit and former Arsenal striker Thierry Henry, Wenger said: "First of all I had big competition up front. I thought Welbeck could play there, Giroud was playing there with different qualities and I reflected for a long time at the end of the season.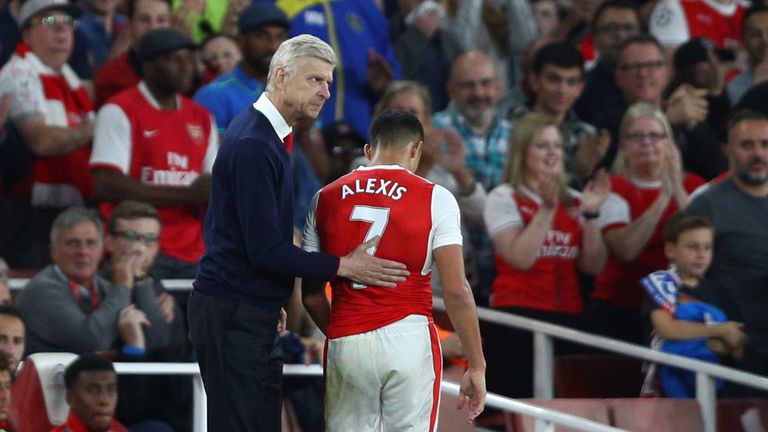 "I decided to try Sanchez [up front]. He has similarities with Luis Suarez.
"At the start many people questioned that decision."
And even Wenger was not convinced with Sanchez as a striker after his first two outings in the position in the defeat against Liverpool on the opening day of the season and the draw at Premier League champions Leicester.
However, the Frenchman insists the former Barcelona and Udinese player is growing into the position with every game.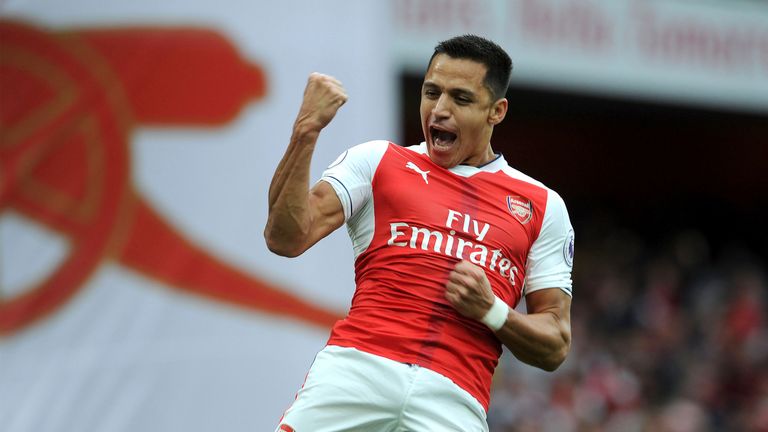 "I must say the few times I tried him before, he was not convincing in this position," the Frenchman said.
"You start to think is that a wrong decision or do I have to give him more time?
"In the first two games I was not completely convinced but know, game after game, he's growing into this position and getting better and better.
"Where he's strong is that he can dribble, finish and he can also give a final ball."
Henry, who scored 228 goals to become Arsenal's leading goalscoroer, also thinks Sanchez has all the attributes to lead the line for the Gunners and give them a new dimension in attack.
He said: "I've always thought he has the attributes to bring something different to the team because he has a different style of play.
"And what I like with him is he can see a pass too. That's very important too."
You can watch the full interview on Sky Go and On Demand from 6am on Sunday morning. Henry talks to Wenger also airs on Sky Sports 1 at 1.15pm and Sky Sports 3 at 6.45pm on Sunday. Finally, you can see more of Thierry Henry's interview with Arsene Wenger on Nissan Super Sunday ahead of Arsenal's clash with Burnley at Turf Moor.