Alex Oxlade-Chamberlain has told Goals on Sunday he is focused on Arsenal but will consider his future at the club at the end of the season.
The former Southampton winger has made just 52 Premier League starts since joining the Gunners in 2011, scoring eight goals.
He has appeared from the substitutes bench more often (54 appearances), and was a second-half replacement again as Arsenal beat Swansea 3-2 at the Emirates on Saturday.
Speaking to Ben and Kammy on the Goals on Sunday sofa, Oxlade-Chamberlain admitted he is unhappy with his current situation but insisted he is fully committed to helping Arsene Wenger's side achieve their aims this season.
"I would be lying to say it hasn't crossed my mind that I need more game time," he said. "As a footballer you want to play every game, and I'm not happy when I'm not playing, as is everyone on the bench.
"There is going to come a time in my career, and I think I'm approaching it, when I do need to get more regular football but my focus is completely and utterly on playing for Arsenal and breaking into the team when I get the opportunity.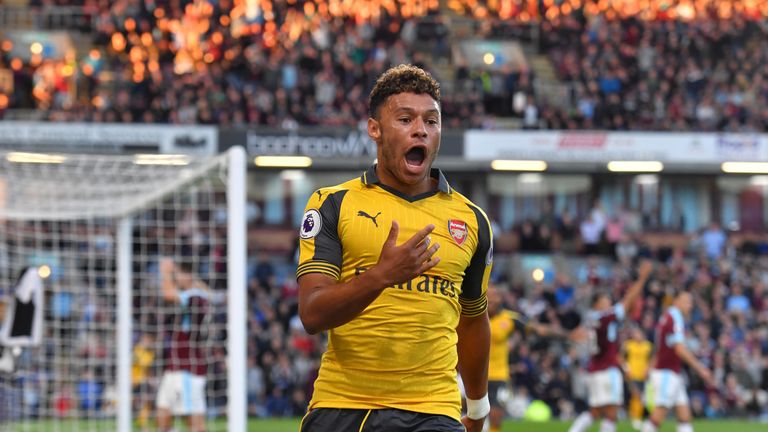 "I love being at Arsenal. It's a great club, a great team and I have a lot of faith in the team. I just want to keep focusing on that but there is that in my mind where I want to get more game time.
"There comes a time in your career sometimes when you have to re-evaluate and think, 'Is that going to be here or elsewhere?'
"I'm not there at the moment, I'm fully focused on this season and playing my part. When you get to the end of the season, just like when managers re-evaluate their team, players re-evaluate their personal situations as well.
"I will do that at the end of the season and see what is happening."
A combination of injuries, competition for places and indifferent form have limited Oxlade-Chamberlain's impact at the Emirates, and he has made as many league starts (three) as substitute appearances so far this campaign.
The England international, who attracted interest from Tottenham, Man Utd and Liverpool before choosing Arsenal according to his father Mark Chamberlain, said he has spoken to Wenger about his lack of action.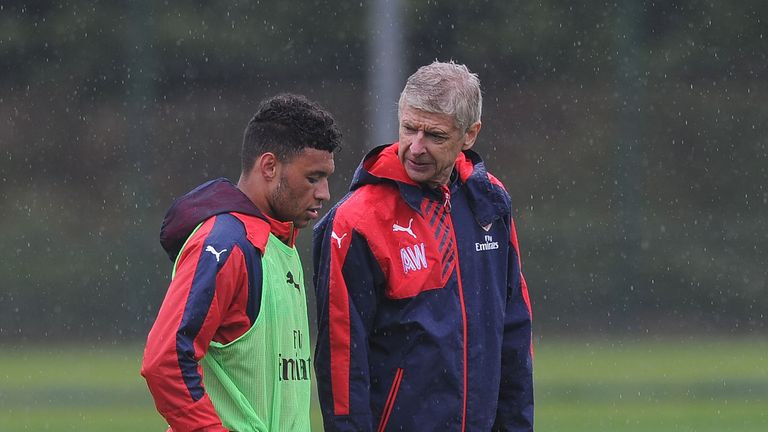 "When I was younger at a big club like Arsenal you go through times of accepting things," Oxlade-Chamberlain added. 
"You are the young player and there are lots of superstars about, [but] as I've got older over the last year or two I have knocked on his door and had words with him.
"I'm at a stage now where I definitely want to be playing and pushing him to play me, getting feedback, and if I'm not playing, to find out why.
"It's something that comes with maturity. Sometimes you need to ask questions to get answers to help you push yourself forward."